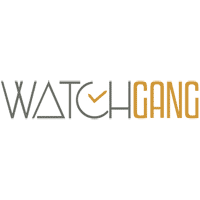 Date Posted: 11/15/2017
Digital Media Buyer
United States

California

Studio City, CA (Los Angeles Area)

3 year(s)

Full-Time

Not Available
Job Description
Watch Gang, based in Studio City, CA, is in search of a Digital Media Buyer (Direct Response Media Buyer).

Summary:
The Direct Response Media Buyer is responsible for optimizing the digital spends and marketing efforts through Google AdWords, Facebook Ads, and other digital media channels.The Direct Response Media Coordinator can think both conceptually and analytically about digital advertising, while having the organizational skills to manage the many facets of this large and significant portion of Watch Gang's marketing efforts.

Direct Response Media Coordinator Responsibilities:
Watch Gang's Direct Response Media Coordinator will be responsible for Programmatic Marketing, you will be responsible for the planning, architecting, activating, and optimizing of programmatic media in support of our direct response campaigns. This role requires technical understanding and consultative skills as well as extreme researching and analytics. The largest part of this position will be managing the day-to-day execution of Watch Gang's digital strategy through all Media channels. This position focuses on paid display and search advertising, not organic social media management.

The Direct Response Media Coordinator's influence in marketing has been a key facet of Watch Gang's rapid growth. Our ideal candidate will be well-versed in advertising through paid display advertising campaigns, search marketing, and other forms of digital prospecting and retargeting. This person will be a self-motivated learner, staying educated on the constant barrage of new technologies and opportunities in the digital world.

The Direct Response Media Coordinator should be comfortable working with a new team to develop and execute digital strategic initiatives. This will include ideation, development, and iteration (including ad copywriting) of digital campaigns and online experiences. S/he will also be responsible to help educate Watch Gang's marketing team on new opportunities as we continue to grow.

Requirements:
You must be highly analytical. You must love utilizing statistics to make data-driven recommendations, decisions, and optimizations. You also must be detail-oriented not only with data, but also copywriting, digital advertising account management, and internal communication. Experience is a must.

Job Expectations:
• Drive online sales by optimizing and scaling digital media marketing.
• Have a solid 2-3 years of direct response experience creating, optimizing, and scaling marketing campaigns through all channels.
• Communicate ideas in a clear and compelling manner, and have the ability to both give and receive gracious, constructive criticism.
• Be able to demonstrate a solid understanding of user interfaces across different digital devices and how those affect consumer behavior.
• Be a self-starter who possesses a can-do attitude to tackle serious challenges, and is respectful and friendly with teammates. Watch Gang is a really fun, creative, exciting place to work, and we expect your participation in our community to be the next great addition to that. Your awesome personality matters to us as much as your excellent work.
• A quality jumpshot (or the willingness to develop it) for daily games of HORSE on the indoor mini-hoop.
Job Requirements
POSITION QUALIFICATIONS GUIDELINES

Skills/Abilities to:
• Hold yourself accountable to the list of Watch Gang's core values
• Establish and cultivate business relationships with managers and peers.
• Attention to detail
• Analytics experience
• Creativity
• Knowledge of IT platforms and medium
• Ability to think objectively and propose solutions
• Work effectively using discretion, good judgment, and initiative in a fast-paced, multi-tasking environment
• Demonstrate excellent time management and organizational skills and with a critical attention to detail
• Skilled communicator, written and verbal, across all levels and departments.
• Work well with others
• Demonstrate a strong customer focus and sense of urgency to business needs to improve Watch Gang as a whole
• Communicate effectively
• Plan, organize and adjust workload to meet priorities and deadlines
• Exercise judgment and initiative within company policies and guidelines

PHYSICAL AND MENTAL DEMANDS AND WORKING ENVIRONMENT
The physical demands, mental demands, and working conditions that are described below are representative of those that must be met by employees to successfully perform the essential functions of this class. Reasonable accommodations may be made to enable individuals with qualified disabilities to perform the essential functions of the job.

Physical Demands and Conditions:
• Kneeling.
• Being able to punch the boxing game for a high score.
• Standing.
• Carrying your team in a Watch Gang family feud game.
• Walking.
• Lifting heavy boxes (over 10lbs)
• Verbal communication and hearing/listening.
• Picking up an employee that's feeling down.
• Repetitive motions.
• Ability to celebrate with a peer when something great happens.
• Ability to "boogie" on a dance floor in whatever way they see fit.
• Specific vision abilities required by this job include close, distance and peripheral vision; depth perception; and the ability to adjust focus.
• The majority of work is performed in an office setting; and employees may remain in a seated position for extended periods of time, or you can get up and work from whatever space you like to save that lower back. We're big fans of making sure that the lumbar region is protected.

Mental Demands:
• While performing the duties of this class, the employee is regularly required to understand the Watch Gang Culture, embrace it, and practice what we preach.
• Use the written and oral communication skills that they've developed.
• Read and interpret data, information and documents.
• Keeping their personality and letting Watch Gang embrace it.
• Explain policies and procedures while helping the people around you grow.
• Use math and mathematical reasoning.
• Making the decision the employee feels is right in a situation, and being confident in it.
• Continue to learn and develop your craft.
• Work under deadlines with constant interruptions.
• Interact with staff, contractors, vendors, customers, Board members, media, officials, other organizations and the public, and occasionally deal with dissatis¬fied or disturbed individuals.

To apply, please submit your cover letter and resume through Malakye.com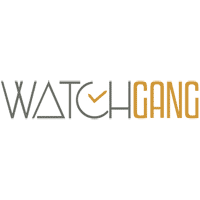 Date Posted: 11/15/2017
Digital Media Buyer
United States

California

Studio City, CA (Los Angeles Area)

3 year(s)

Full-Time

Not Available