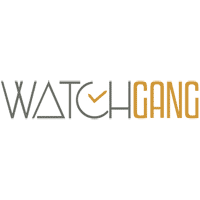 Date Posted: 11/14/2017
Customer Support Representative
United States

California

Studio City

2 year(s)

Full-Time

Not Available
Job Description
Our Customer Support Representatives are the protectors of the Watch Gang experience to all members and prospective members. They are responsible for resolving issues and educating members via Emails, Phones calls and Online Chats in a timely manner. They work closely with our other Watch Gang departments as we work collectively to go above and beyond for our members in an effort to create an amazing experience while our members grow their watch collection.

JOB FUNCTIONS AND ACCOUNTABILITIES

The duties listed below are intended only as illustrations of the various types of work that may be performed. The omission of specific statements of duties does not exclude them from the position if the work is similar, related, or a logical assignment to this position, or needed to meet company needs. Additional initiatives may be identified in the Company's performance review process.

- Holistic Thinking: Understand how all the parts of Member Support work together and affect each other. Must have the ability to prioritize tasks.
- Problem Solving: Not afraid to make a mistake. Ability to see a problem and figure out a creative solution.
- Quality Time: Respond to members within department's SLAs and adhere to the department's policies.
- Golden Rule: We're all customers. Treat members the way you would like to be treated.
- We pride ourselves on being the "Rolex" of Member Support.
- A member can be frustrated with a policy, but they shouldn't be frustrated with the service we provided.
- Ch-ch-ch-ch-Changes: As we continue to grow no two days are the same. It's necessary to be ok with controlled chaos.
- Communication/Teamwork: Provide daily two-way communication between your fellow Member Support family to make sure we work in unison. Like an improv team, we say "I've got your back."
- If you hear something, say something. Pass feedback from members and your co-workers on up the chain. Be the voice of change!
- You're like Kevin McAllister. You're resourceful and can hold your own when you're left home alone.
- Represent Watch Gang professionally and in a manner that is consistent with Watch Gang Core Values. The biggest one - treat Members the way that you want to be treated.
- Adhere to current Watch Gang policies, procedures, products, programs and services.
- Other special projects and responsibilities as assigned.
- Execute administrative tasks assigned by direct report.

POSITION QUALIFICATIONS GUIDELINES

Skills/Abilities to:
- Organize and prioritize workload and manage time to accomplish varied activities.
- Establish and cultivate business relationships with managers and peers.
- Work effectively using discretion, good judgment, and initiative in a fast-paced, multitasking environment.
- Demonstrate excellent time management and organizational skills and with a critical attention to detail.
- Demonstrate a strong member focus and sense of urgency to business needs.
- Communicate effectively both in writing and orally.
- Plan, organize and adjust workload to meet priorities and deadlines.
- Exercise judgment and initiative within company policies and guidelines.

Education: BA/BS degree in closely related field is desirable; and/or commensurate work experience.




Job Requirements
Experience: A minimum of 1-3 years fast-paced experience.

PHYSICAL AND MENTAL DEMANDS AND WORKING ENVIRONMENT
The physical demands, mental demands, and working conditions that are described below are representative of those that must be met by employees to successfully perform the essential functions of this class. Reasonable accommodations may be made to enable individuals with qualified disabilities to perform the essential functions of the job.

Physical Demands and Conditions
- Standing.
- Ability to say, "Alexa, play ____" and it's a jam the team will get down to.
- Walking.
- Lifting heavy boxes (over 10lbs)
- Verbal communication and hearing/listening.
- Picking up an employee that's feeling down.
- You get knocked down, but you get up again. (Figuratively!)
- Repetitive motions.
- Ability to celebrate with a peer when something great happens.
- Ability to "boogie" on a dance floor in whatever way they see fit.
- Specific vision abilities required by this job include close, distance and peripheral vision; depth perception; and the ability to adjust focus.
- The majority of work is performed in an office setting; and employees may remain in a seated position for extended periods of time, or you can get up and work from whatever space you like to save that lower back.

Mental Demands
- Juggling Phones, Live Chats and Emails
- While performing the duties of this class, the employee is regularly required to understand the Watch Gang Culture, embrace it, and practice what we preach.
- Use the written and oral communication skills that they've developed.
- Read and interpret data, information and documents.
- Keeping their personality and letting Watch Gang embrace it.
- Explain policies and procedures while helping the people around you grow.
- Use math and mathematical reasoning.
- Making the decision the employee feels is right in a situation, and being confident in it.
- Learn.
- Work under deadlines with constant interruptions.
- Interact with staff, contractors, vendors, customers, board members, media, officials, other organizations and the public, and occasionally deal with dissatisfied or disturbed individuals.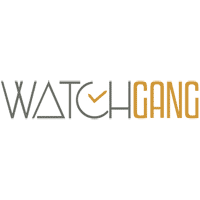 Date Posted: 11/14/2017
Customer Support Representative
United States

California

Studio City

2 year(s)

Full-Time

Not Available