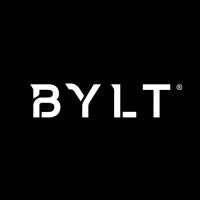 Date Posted: 11/20/2017
Ecommerce Operations Assistant
United States

California

Irvine

1 year(s)

Full-Time

Not Available
Job Description
BYLT is a high-growth brand based in the Southern California area. We're skipping big-box retailers and putting the savings straight back into our clothing, elevating the final quality for customers. We're looking for a talented person to join our team to support initiatives and handle online customer service. The ideal candidate will have 1-2+ years of experience in the clothing industry and have already worked with either a world-class big-brand or a fast-growth startup on similar tasks.

The BYLT team is based in Irvine, California.

Responsibilities:
Responsible for handling general inbound/outbound customer service inquires. Some essential duties include answering customer service phone calls, responding to email inquiries, live online chat support, tracking customer service case issues, and processing returns & exchanges.

In addition, the position is responsible for light administrative support to executives and managers which includes data entry, order processing, scheduling appointments and other general administrative tasks when needed.

Job Requirements Include:

• Manage overall day-to-day ecommerce operations
• Manage multiple sales channels including company website, Amazon & other retail vendor channels
• Manage product & inventory management via ERP software
• Handle inbound/outbound customer service phone calls
• Process customer orders & payments over the phone
• Respond to email inquiries
• Answer and respond to customer messages & comments on company's social media pages
• Track & follow up with customer service case issues
• Provide live online chat support for customer assistant
• Process returns & exchanges
• Data Entry in Excel and ERP software
• Order Processing
• Communicate with executives and warehouse staff for order fulfillment
• Scheduling appointments
• Scanning/Copying/Faxing/Emailing
• Paper filing
• Other general administrative tasks as required


Qualifications & Required Skills:
• Prior ecommerce experience
• Prior customer service experience
• Prior administrative assistant experience a plus
• Strong attention to detail
• Highly organized and efficient
• Ability to manage and diffuse difficult or emotional customer situations, and respond promptly to customer needs.
• Ability to learn quickly and be adaptable
• Ability to meet commitments accurately and proficiently
• Oral communication- speaks clearly and professionally in positive or negative situations
• Written communication- writes clearly and informatively; edits work for spelling and grammar; able to read and interpret written information.
• Willingness to be part of a team environment

Computer Skills
Proficient in Email, Outlook, Word, Excel
Job Requirements
GENERAL:
- Degree in Marketing, Business Management, Sales, Communications or related field.
- 1+ years of proven experience in e-commerce or with direct response marketing company
- Strong planning and conceptual skills.
- Strong attention to detail, quality, and accuracy.
- Excellent verbal and written communication skills, demonstrating effective listening through concise, clear verbal and written communication.
- Ability to improve processes while also displaying a willingness to dive into the details and execute wherever necessary.
- Ability to work in a fast-paced environment
- Strong systems experience

To apply here, on Malakye. Please email GRANT@BYLTBASICS.COM with any questions. Be sure to let us know you found this job on Malakye!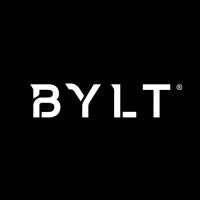 Date Posted: 11/20/2017
Ecommerce Operations Assistant
United States

California

Irvine

1 year(s)

Full-Time

Not Available