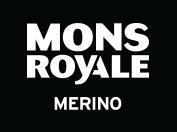 Date Posted: 11/17/2017
Head of Product Line and Merchandising
New Zealand

Otago

Wanaka, New Zealand

5 year(s)

Full-Time

Not Available
Job Description
Mons Royale is in search of a Head of Product Line and Merchandising to join the team in Wanaka, Otago on New Zealand's south island.

** NOTE: This position is based in New Zealand and we're open to candidates interested in relocating! ***

ABOUT MONS ROYALE //
From Lake Wanaka New Zealand, Mons Royale creates technical merino clothing that delivers on both performance and style. It has been our philosophy from the start, we don't think you should have to compromise either one of these which is why we design garments that perform brilliantly and look great. With our head office located in the Southern Alps of New Zealand and a brand new office opening Innsbruck, Austria, we're sticking to our values of driving a local brand from mountain towns around the world enabling us to attract some amazing employees and build a business around what it's really about.

PRODUCT LINE & MERCHANDISING MANAGER POSITION SUMMARY //
As Product Line & Merchandising Manager you will lead our Global Product Design and Merchandising process in order to achieve the range goals in a way that maximises revenue and margin. At Mons Royale we set out to love the work we do so if the following role is something you think you could fall for then we would be stoked to hear from you.

MISSION //
Informs product line: Researches market and understands consumer needs and market opportunity

Guiding creative brief: Work with design and product teams to develop creative brief and business strategy for each range to ensure max revenue and margin

Leadership: Lead and inspire product design team and collaborate with Head of Marketing & Head of Sales

KEY TASKS //.
• Manages product lines and leads product concept, design, and process for our wholesale and direct channels.
• Understands sales, margin and merchandising requirements of buyers and key accounts and can analyze data from sell-through reports.
• Examines, reports and tracks success and failure of the company's products on the marketplace, and determines reasons.
• Builds and maintains intradepartmental relationships, relationships with heads of markets and key account buyers.
• Writes executable seasonal product briefs targeting opportunity and competitive set.
• Guides and inspire inhouse and external product designers.
• Convenes key account meetings, trade shows, market visits for presentation, relationship building and trend/market research.
• Brief in seasonal product marketing requirements into design studio such as workbook, packaging and swing tags.
Job Requirements
REQUIREMENTS & QUALIFICATIONS //
• 5+ years as a Product Manager or Merchandising Manager
• Understanding the consumer needs and product opportunity and can align with the Mons Royale Brand
• Knowledge/experience in action sports/outdoor apparel industry
• Experience working in the European market for 5+ years
• Experience leading a team
• Understanding of the wholesale/direct consumer channels

TO APPLY // Please apply via the link provided and be sure to let us know industry resource Malakye was your source!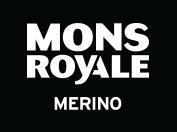 Date Posted: 11/17/2017
Head of Product Line and Merchandising
New Zealand

Otago

Wanaka, New Zealand

5 year(s)

Full-Time

Not Available