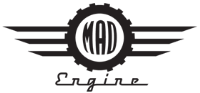 Date Posted: 4/13/2018
EDI Coordinator
United States

California

San Diego, CA

1 year(s)

Full-Time

Not Available
Job Description
Mad Engine is in search of an EDI & Item Setup Coordinator to join the team in San Diego, CA.

PURPOSE //
This is an entry level position with extensive growth opportunity!
The EDI and Item setup coordinator works with the EDI and Item Set-Up team to ensure that all style and item entries are accurate, Enter data into the ERP system, process and maintain the EDI system, and provide information to internal departments.

ESSENTIAL JOB DUTIES & RESPONSIBILITIES //
• Review and confirm data accuracy before entering information into the ERP system.
• Work with the different internal departments to correct and provide the necessary information for style/item entry.
• Enter style/item information into the ERP system.
• Maintain and enter master file data into the ERP system as instructed.
• Assist in managing data integrity and accuracy in the company's business applications.
• Assist in the maintenance and support of the company's EDI system.
• Perform EDI related functions as sending ASNs and invoices, printing UCC-128 labels, packing orders and communicate with customer service, warehouse, and contractors.
• Transmit UPC information to the UPC catalog/customer site if needed.
• Other duties assigned as needed.
Job Requirements
COMPETENCIES //
Our EDI and item setup coordinator must thrive in a fast-paced, time-sensitive environment and work well under stress. This individual will need to be able to handle a high-volume of administrative and data entry work, while maintaining excellent organization and accuracy. The candidate needs to have good people skills and work well independently and within a team environment. Excellent communication skills (oral and written) with the ability to develop relationships across departments, at all levels.

Ideal candidate will have strong organizational skills, is systematic by nature, and has keen attention to detail.

QUALIFICATIONS //
• Methodical and pays great attention to detail.
• Great customer service skills.
• Efficient in data entry, fast and accurate.
• Follows rules without deviation.
• High organization skills.
• Experience and understanding of UPCs, NRF codes, packaging, and working with major retailers – a plus
• Experience with EDI – a plus.
• Experience in the apparel industry – a great plus.

TO APPLY //
Please submit your brief cover letter and resume through Malakye.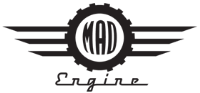 Date Posted: 4/13/2018
EDI Coordinator
United States

California

San Diego, CA

1 year(s)

Full-Time

Not Available