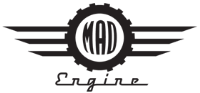 Date Posted: 4/23/2018
A/R Specialist
United States

California

San Diego, CA

3 year(s)

Full-Time

Not Available
Job Description
Mad Engine is in search of an A/R Specialist to join the team in San Deigo, CA. ** PLEASE NOTE: This position will be eventually based in San Diego, but will train in Irvine for the first 4-6 weeks. **

POSITION SUMMARY //
The Accounts Receivable Specialist will report to the Assistant Controller, assisting with payment entries, bank reconciliation, payment applications, credit reference checks, collections, and month end reconciliation; billing, generating credit memos, providing Proof of Deliveries, and reviewing and editing invoices as needed.

ESSENTIAL JOB DUTIES //
• Set-up and maintain customer accounts; respond to factor and customer inquiries
• Update receivables by coordinating and monitoring daily sales order processing and bank remittance transactions
• Summarize receivables by maintaining invoice accounts
• Generate and send out invoices
• Process and record credit card payments
• Follow up on, collect, and allocate payments
• Monitor overdue accounts, receive payments, and post amounts paid to customer accounts
• Protects organization's value by keeping information confidential
• Provide back-up assistance with Accounts Payable, Inventory Control, and within Accounting department as needed
• Other duties assigned as needed
Job Requirements
COMPETENCIES //
Our Accounts Receivable Specialist must be process-oriented, detail-oriented, have strong problem solving and analytical skills, and have the ability to communicate with all levels of staff, vendors, and management. Must work well in timeline driven environment, with superior organizational, prioritization, multi-tasking, and time management skills, with an emphasis on accuracy and timeliness.

The ideal candidate will be a self-starter who is reliable and punctual and can work with minimal supervision.

QUALIFICATIONS //
• Bachelor's Degree preferred, with a focus in Accounting, Finance, Economic, or Business; and/or combination of relevant experience required.
• At least 3 years of relevant Accounts Receivable experience.
• Strong working knowledge of Microsoft Office Suite – Excel, Word, and Outlook.
• Must be well organized and a self-starter
• Ability to communicate effectively verbally and in writing
• Ability to work with a sense of pride and urgency and to adapt and be flexible as priorities change
• Must be able to learn and navigate through internal systems and customer websites

TO APPLY // Please submit your brief cover letter and resume through Malakye.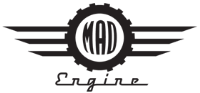 Date Posted: 4/23/2018
A/R Specialist
United States

California

San Diego, CA

3 year(s)

Full-Time

Not Available