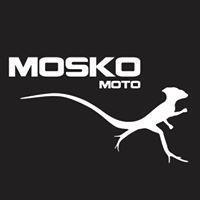 Date Posted: 1/10/2018
Outerwear Apparel Designer / Developer & Project Owner
United States

Oregon

Hood River, OR, White Salmon, WA

3 year(s)

Full-Time

Not Available
Job Description
Mosko Moto is a rapidly growing designer and manufacturer of motorcycle luggage and accessories. We are looking for an experienced Outerwear Designer / Developer to join our team. We're looking for someone to manage design and development from start to finish, including working with Asian factories & traveling overseas. The ideal candidate will have extensive experience in technical outerwear design, with an interest - either personal or professional - in Off-Road and Adventure motorcycling.

We want to be the Arcteryx of Adventure Riding. We're looking for someone to design sophisticated, top-level technical apparel like that, but for ADV riding rather than climbing and snow sports.

We are a small, design-focused company: no overlapping layers of management or corporate politics. We aim to create the very best in every single product category we enter. We think it's virtually impossible to create something special using the same materials, the same factories, and the same economics as everyone else. That's why we only sell direct-to-rider, no dealers or distributors. Instead, we take the profit margin that would normally go to a dealer and we invest it back into the product itself. That means we can afford to spend nearly twice as much on materials and construction at the factory, while still selling at the same retail price as our competitors. It's much more fun to design in an environment where cost is a secondary concern.

We're looking for a Designer whose skills extend well-beyond simply drawing pictures on a computer, someone with a compelling combination of technical abilities and craftsmanship. We want someone who truly understands the details of materials, manufacturing, seams, sizing, trims, and hardware, and who enjoys the challenge of creating something completely unique. If that's you, reach out!

To apply, please submit your cover letter, resume, and portfolio / link via the Malakye application link below.
Job Requirements
- Extensive experience with technical outerwear design & development
- Experience working with overseas factories
- Knowledge/experience (professional or personal) with the motorcycle industry
- Experience with tech packs, price negotiation, bill of materials, etc.
- Good communicator, written/verbal skills, interpersonal skills
- Desire to work in an entrepreneurial environment with a lot of independence
- Desire to help us become an industry leader in apparel
Perks
- Live in the Columbia River Gorge!
- Work with awesome people!
- No micromanagement, no layers of bureaucracy
- Create the absolute best: no compromises, no corners cut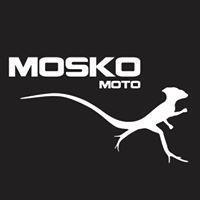 Date Posted: 1/10/2018
Outerwear Apparel Designer / Developer & Project Owner
United States

Oregon

Hood River, OR, White Salmon, WA

3 year(s)

Full-Time

Not Available