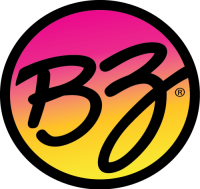 Date Posted: 4/16/2018
Customer Service Representative
United States

California

Carson, CA | Los Angeles Area

2 year(s)

Full-Time

Not Available
Job Description
Wham-O / Intersport is in search of a Customer Service Rep to join the team in Carson, CA.

POSITION SUMMARY //
Our industry leading toy and recreational product company is seeking a Customer Service Representative to work in our Los Angeles area office. Reporting to the Customer Service Manager, the Customer Service Representative will support and assist the Sales Dept by efficiently servicing customer and outside sales reps needs.

The Customer Service Rep position includes a competitive salary and includes vacation days, health insurance and 401k.

KEY PERFORMANCE AREAS //
• Provide both internal and external sales support to facilitate a high level of customer care service.
• Provide fast, accurate and efficient processing of all customer inquiries and orders.
• Coordinate customer order information with Sales Director and Field Sales Representatives.
• Work directly with appropriate departments to ascertain status of orders, or any other customer-related issues (pricing, delivery, claims, credit hold, etc).
• Ensure customers are kept informed of order status, delivery and/or delays in a timely manner.
• Maintain communications with all customer inquiries and ensure that quotations are followed-up on a regular basis.
• Record customer complaints and ensure they are processed quickly and satisfactorily resolved.
• Maintain customer order files to facilitate ease of data retrieval.
• Prepare sales correspondence and reports as required by the Sales Director, Customer Service Manager and/or Field Sales Reps.
• Participate in departmental team meetings as appropriate.

Job Requirements
CUSTOMER SERVICE REP QUALIFICATIONS & SKILLS //
• AA Degree preferred, High School Diploma required.
• Minimum 2-3 years sales support experience required. (Experience in seasonal goods setting a plus).
• Strong verbal and written communications skills.
• Must be self-starter and motivated and able to work and think independently in a fast paced environment.
• Experience using order entry systems and Microsoft Office proficiency (specifically Word, Excel and Outlook).
• Ability to work under pressure and make sound decisions as appropriate to the position.
• Must live within a 30 mile radius of Carson, CA.

TO APPLY //
Please submit resume along with a brief cover letter through Malakye.

Perks
Competitive Salary | Vacation Days | Health Insurance | 401K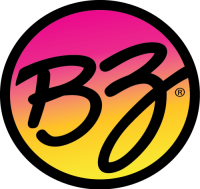 Date Posted: 4/16/2018
Customer Service Representative
United States

California

Carson, CA | Los Angeles Area

2 year(s)

Full-Time

Not Available