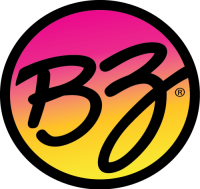 Date Posted: 5/23/2018
Surf Brand / Sales Manager
United States

California

Carson, CA

2 year(s)

Full-Time

Not Available
Job Description
Intersport is looking for a Surf Brand / Sales Manager for the Morey, BZ Pro Boards and Churchill Fins brands. This position will be based in our Carson, CA office reporting to the President. The compensation package will consist of a base salary and a monthly commission.

POSITION SUMMARY //
The responsibility of the Surf Brand/Sales Manager is to manage accounts within the categories of Surf, Resort and International Distributors. This includes building relationships with accounts to grow sales and to meet the business plan. Grow sales via active prospecting and soliciting of new accounts. Participate as an active member of the company sales team, including group meetings/phone calls, sales meetings, and regional shows as requested/needed. Manage and direct an outside sales force towards ongoing sales and distribution of all Company surf product lines. Will also be responsible for the direction of the brands via marketing campaigns, promotional opportunities and in-store merchandising.

ESSENTIAL FUNCTIONS //
- Plan/execute annual sales goal(s) to ensure that sales efforts reflect needs of the company's sales plan and the Surf Division Sales budget.
- Communicate with customers regularly to ensure proper sell in, inventory levels, and sell through. Maintain relationships at all levels, and ensure superior customer service.
- Constant interaction with and reinforcement of outside sales force.
- Prospect, research and solicit new businesses.
- Perform necessary sales support functions (clinics, trade shows, marketing promos) as needed for the Surf Division.
- Lead in the development of products specific to Surf Brand Sales distribution (Surf, Resort and Intl Dist.).
- Manage category product inventory levels
Job Requirements
POSITION REQUIREMENTS & QUALIFICATIONS //
- College/university degree is preferred.
- 2+ years Lifestyle Brand and event experience necessary.
- Wholesale sales experience in Surf, Skate, Apparel or Accessories retail industry ideal.
- Successful history of managing independent sales reps
- Ability to lift sample bags of 50 pounds.
- Ability to travel 50-60%, schedule flexibility.

SKILLS REQUIRED // sales/retail math, forecasting, negotiating, time management, excellent verbal and written communication.

TO APPLY // Please submit your brief cover letter and resume through Malakye.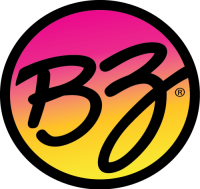 Date Posted: 5/23/2018
Surf Brand / Sales Manager
United States

California

Carson, CA

2 year(s)

Full-Time

Not Available