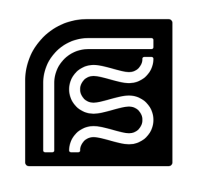 Date Posted: 3/6/2018
Technical Design and Development Specialist
United States

California

San Clemente, CA

2 year(s)

Full-Time

Not Available
Job Description
FutureStitch, Inc.is in search of a Technical Design and Development Specialist to join the team in San Clemente, CA.

FutureStitch Inc -
Founded in 2017, FutureStitch is a cutting-edge sock and fabric manufacturer. Our company takes pride in collaborating with some of the most premium brands in the market through the creation of consumer-centric, high-quality, and innovative products.

FutureStitch owns two factories in China and an R&D facility in San Clemente, CA. Our staff consists of technologists from around the world. Our clients include Stance, Under Armour, PKWY, and others. Our mission is to become the most innovative apparel manufacturer in the world.

Mission-
The mission of the Technical Design and Development Specialist is to architect the technical silhouettes of our hosiery and fabric constructions. Together with our innovation lab, the Technical Design and Development Specialist is entrusted to bring to life new fabrications based on customer needs and wants. Furthermore, this position will be entrusted with developing our FutureStitch design ethos and will focus heavily on knit characteristics that are both protectable and leverage-able.

Outcomes-
1.) Become a circular knit expert
A. Learn the different types of circular knit machines
B. Learn the machining process
C. Stay in tune with new knitting technologies

2.) Become a material expert
A. Know the different types of compositions used in knitting—their attributes and benefits.
B. Understand the measurement systems for yarns and threads.
C. Know how to combine different compositions for ultimate consumer benefit.

3.) Facilitate development of at least 24 new sock chassis and fabric designs per year
A. Grow design and development from 24 new styles a year to up to 48 by 2019
B. Check, review, and confirm all tech packs for inconsistencies and errors
C. Oversee all sample development.
D. Confirm all samples follow our designs, specs, and quality standards
E. Ensure samples are made and delivered on time

4.) Drive technological innovation
A. Define and execute at least two new hosiery color/pattern application processes in 2018.
B. By the end of 2019, develop at least two new innovative patentable processes.


Job Requirements
Key Characteristics-
1. Entrepreneurial – Ability to excel in an environment of freedom and accountability. Sets initiative and assumes tolerable levels of risk.
2. Driven – Inherent value that your own level of excellence is to constantly over-deliver on expectations. Thrives in a fast-paced work environment.
3. Detail oriented – Demand accuracy of smallest technical details.
4. Creative – Passion for finding new solutions to old problems.
5. Organized – Consistent commitment to accurate records, samples, and development information.
6. Informed – A dual interest in the market's competitive landscape and innovation as it pertains to product design.
7. Passionate – Love for high-quality products.

Additional Qualifications-
1. Experienced in knitwear, footwear, and/or technical outwear.
2. Proficient in Microsoft Office and Adobe Creative Suite.
3. Proficient in illustration.
4. Must submit a portfolio of previous design work.

Experience // 2+ years

To apply, please submit your brief cover letter and resume through Malakye.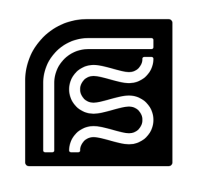 Date Posted: 3/6/2018
Technical Design and Development Specialist
United States

California

San Clemente, CA

2 year(s)

Full-Time

Not Available