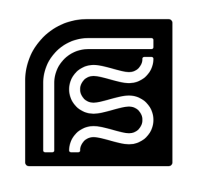 Date Posted: 3/13/2018
Sales Director
United States

California

San Clemente, CA

5 year(s)

Full-Time

Not Available
Job Description
FutureStitch, Inc. is in search of a Sales Director to join the team in San Clemente, CA
Experience: 5+ years

ABOUT FUTURE STITCH INC //
Founded in 2017, FutureStitch is a cutting-edge sock and fabric manufacturer, and the manufacturing arm of Stance Inc. Our company takes pride in collaborating with some of the most premium brands in the market through the creation of consumer-centric, high-quality, and innovative products.

FutureStitch owns two factories in China and an R&D facility in San Clemente, CA. Our staff consists of technologists from around the world. Our partners include Stance, Under Armour, and PKWY. Our mission is to become the most innovative apparel manufacturer in the world.

MISSION //
The mission of the FutureStitch Sales Director is to increase sales revenue through the acquisition of new customers and through the expansion of our product offering and services to existing customers. This position reports directly to the CEO.


OUTCOMES //
1. Lead the FutureStitch Sales Strategy
A. Determine our points of differentiation by Q3 2018
B. Solidify our sales approach by Q4 2018
C. Create team of inside sales associates, outside reps, and sales advisors by Q1 2019

2. Grow Revenue
A. 30% sales growth in the first 12 months
B. 60% sales growth in the first 24 months

3. Client Integration
A. Propose value-added services that foster a greater partnership with the client.
B. Link customers with the China development and manufacturing teams through communication tools and development software.

4. Provide Team Leadership
A. Act as leadership support to the CEO
B. Provide direction to co-workers in and out of Sales
C. Rise to become the VP of Sales in the first 24 months

Job Requirements
KEY CHARACTERISTICS //
1. Entrepreneurial – Ability to excel in an environment of freedom and accountability. Sets initiatives and assumes tolerable levels of risk.
2. Driven – Consistently under-commits and over-delivers on expectations. Thrives in a fast-paced work environment.
3. Creative – Passion for finding new solutions to old problems.
4. Organized – Consistent commitment to accurate records, samples, and customer information.
5. Passionate – Seeks excellence in servicing the client. Highly interested in good products.
6. Persuasive – Skilled in salesmanship and the art of persuasion.
7. Sincere – Shows genuine empathy. Means what is said and avoids disingenuous sales tactics.

ADDITIONAL QUALIFICATIONS //
1. Background in performance product companies.
2. Proficient in Microsoft Office.
3. Well-connected

TO APPLY // Please submit your resumes and cover letter through Malakye.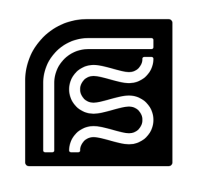 Date Posted: 3/13/2018
Sales Director
United States

California

San Clemente, CA

5 year(s)

Full-Time

Not Available