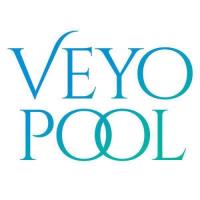 Date Posted: 3/20/2018
General Manager
United States

Utah

Veyo, UT (Southern Utah)

3 year(s)

Full-Time

Min Salary: $40000.00 - Max Salary: $70000.00 per Year
Job Description
Veyo Pool & Crawdad Canyon is a privately owned, family resort located just 15 minutes from St George, Utah. It's been
a local hot spot since the early 1950's and continues to be a fun recreation destination for people locally as well as from
around the world. Summer temperatures in the canyon are typically 12-15 degrees cooler than in St George. As a result,
our customers visit the canyon to cool off on hot summer days. We offer many unique attractions, including the
following:

Natural Warm Spring:
Lava-heated water flows directly from the earth into a pool originally built in the early 1950's. The new owners are in the process of renovating the pool.

Rock Climbing:
This is the only privately owned rock climbing park in the state of Utah. Climbers from around the world enjoy climbing the canyon cliffs all day in the summer because tall trees throughout the canyon keep the walls cool. Last year we had climbers from Burma, Ukraine, Russia, France, Germany, Spain, Sweden, South Africa, Canada, all over South America and from many more countries.

Camping:
We offer 19 beautiful campsites in the canyon along the river.

Crawdad Catching:
Kids come from all around the region to catch crawdads found in the Santa Clara River, which runs through the property.
Multiple tiny warm springs flow into the river, warming the water, making it the ideal habitat for crawdads so they are plentiful.

Restaurant:
We are well known for our great food. Our grill offers delicious burgers, hand-dipped corn dogs, pie shakes and much more.

Other:
We regularly host corporate events, school/church parties, weddings, family reunions, birthday parties and all sorts of other events/activities.

For the past 24 years, the canyon has only been open May – September. New ownership is seeking a manager who
can help us turn the canyon into a year-round resort. We plan to continue improving the property and eventually add
lodging so visitors have another option to stay the night with us besides the campground.

For more information, visit our Facebook page (www.facebook.com/VeyoPool) and our website (www.VeyoPool.com). Note: we are in the process of redoing our website - the new one is going to be beautiful and epic!
Job Requirements
Position Summary:
Responsibilities include, but are not limited to, developing and enforcing policies and procedures to ensure efficient and
effective operations of the property, personnel management and training, supervising and conducting all swimming
pool, camping, picnicking, and concessions operations. Daily duties will include staff scheduling, basic pool maintenance,
event & campsite reservations, canyon improvement & maintenance and public relations. Other duties may include first
aid, janitorial tasks and anything else required to build the business and keep customers happy.

Candidates should have excellent organizational, communication and public relation skills. This is a working supervisory
position requiring evening, weekend, and holiday work. Manager should have the ability to express and exchange ideas
by means of verbal and written communication as well as the ability to convey detailed and important instructions to
employees and customers.

Examples of Work:
- Prepare work schedules for employees
- Pool chemical analysis and application
- Oversee and assist office and kitchen/concession staff
- Oversee and administer first aid if needed
- Basic office tasks including Microsoft Word, Excel, Email functions, etc.
- Balance cash drawers and deposit cash
- Schedule group reservations for swimming, camping, picnicking and climbing
- Maintain positive public relations for the business
- Place orders for food and supplies and manage inventories
- Develop and manage operations systems
- Ensure facilities are well maintained
- Camp host duties
- Open facilities each morning and secure at night
- Strategically plan for improvements and new additions
- Assist in the hiring, training, and management of staff (this includes administering discipline to employees)
- Other duties as assigned

Education and Experience:
Prefer candidates with Bachelor's degree in Recreation Management or similar, or comparable experience. General
management experience preferred. Lifeguard, CPR and First Aid and Food Handler's experience is preferred, yet such
certifications may be obtained after hire. General maintenance experience preferred. Bonus would be to have rock
climbing experience. Problem-solving skills are required.

Age:
Must be eighteen years of age or older

Working Conditions:
Manual labor is required as well as working in extreme weather conditions, working with chemicals, and power tools.
Working long hours and holidays during summer months is also required.

Physical Requirements:
Physical exertion to manually move, lift, carry, or push heavy objects. Climbing in and out of the swimming pool, up and
down ladders and hiking up and down the canyon will be required.

To apply, please submit your cover letter and resume through Malakye.com
Perks
Live in a canyon and help build an amazing resort in the beautiful desert in southern Utah. This will be one of the funnest and most rewarding jobs you've ever had.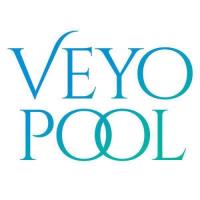 Date Posted: 3/20/2018
General Manager
United States

Utah

Veyo, UT (Southern Utah)

3 year(s)

Full-Time

Min Salary: $40000.00 - Max Salary: $70000.00 per Year