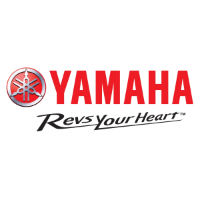 Date Posted: 3/14/2018
Field Marketing and Sales Representative
Multiple Locations

Western & Eastern US Territories

1 year(s)

Full-Time

Not Available
Job Description
Yamaha Motor Corporation, U.S.A. is a growing and dynamic organization with superb products that includes motorcycles, outboard motors, ATVs, personal watercraft, snowmobiles, boats, power assist bicycles, outdoor power equipment, race kart engines, accessories, apparel, and much more! We are a company of enthusiasts and have passion for our products!

Yamaha has an excellent opportunity for Power Assist Bicycle Field Marketing and Sales Representatives to cover our Western and Eastern territories. The Field Marketing and Sales Representative will lead territory marketing, sales support and dealer development activities for Yamaha Power Assist Bicycles. Position is responsible implementation of regional marketing, dealer sales support and consumer product demonstrations. This position will be located in the Western region of the U.S.

Specific duties include, but are not limited to:

• Execute marketing and sales plans to achieve Power Assist Bicycle and region based on MTP and Annual Plans. Implement marketing and sales programs. Provide customer service and retailer support.
• Organize and operate product demonstrations and events. Assemble and maintain demo fleet of Yamaha Power Assist Bicycles. Manage service intervals for fleet inventory. Attend key trade shows, events and sales meetings.
• Assist in the creation of territory and retailer development plans and implement based on overall strategy.
• Communicate and educate product features, benefits and Yamaha Brand. Create effective presentation material to communicate field results, proposals and activity updates. Train and educate retail channel sales staff.
• Implement marketing and promotion activities driven toward consumer messaging and social media outlets. Coordinate regional marketing planning and implementation with internal divisions and external business partners.
• Project regional sales volume and forecasts based on changing product and market trends, economic factors and competition. Record and report retail business and inventory management.
• Contribute as a team member to various activities and projects.
• Perform other duties as assigned.

To apply, please submit your cover letter and resume via the Malakye Application link below.


Job Requirements
Requirements:

• BA degree in business or marketing preferred.
• Minimum of five years' marketing or sales experience within the bicycle, powersports, outdoor, action sports or related industries.
• Ability to understand industry trends, provide input on sales direction and development of proposals for new programs and marketing activities.
• Strong overall business knowledge with the skill to communicate to dealers and partners.
• Must have excellent customer service skills.
• Excellent verbal and written communication skills with the ability to convey a clear message. Demonstrates a professional behavior in social media.
• Must have proficient bicycle mechanic and diagnostic skills.
• Team player with the ability to collaborate with others.
• Ability to work independently and management long term projects and processes. Can manage multiple projects and tasks.
• Strong computer skills including knowledge of Excel, Word and PowerPoint.
• Enjoys extensive domestic business travel and cycling.

Reports to: Sales & Marketing Manager, Power Assist Bicycles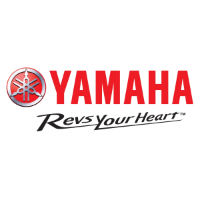 Date Posted: 3/14/2018
Field Marketing and Sales Representative
Multiple Locations

Western & Eastern US Territories

1 year(s)

Full-Time

Not Available