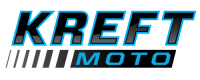 Date Posted: 4/20/2018
Suspension Service Advisor
United States

Oregon

Bend, Oregon

1 year(s)

Full-Time

Min Salary: $13.00 - Max Salary: $16.00 per Hour
Job Description
Kreft Moto is a national leader in suspension tuning services for KTM and Husqvarna off-road motorcycles (dirt bikes). We have an immediate opening for a Suspension Service Advisor to join our growing team in Bend, Oregon.

Suspension Service Advisor - job description
- Gather information about the customer's motorcycle, experience, terrain, and riding style
- Evaluate the customer's suspension performance requirements
- "Read between the lines" when necessary to help deliver the right setup
- Recommend Kreft suspension modifications and provide an estimate
- Translate it a recommendation of suitable Kreft Moto products and services
- Assist customers with setup questions
- Provide suspension tuning recommendations to customers with specific questions

Some experience riding dirt bikes and/or mountain bikes is very helpful as a starting point for this position. We provide training about our products and general approach to working with customers. We also conduct weekly technical seminars on suspension topics for the continuing education of our staff. Over time, you will learn suspension tuning theory in order to be able to assist with more complex performance issues.

Kreft Moto and sister company CushCore (www.cushcore.com) have a combined staff of eight full-time employees. Most of us are mountain bikers and/or dirt bike riders - that's a plus, but not required.We encourage employees to grow with the company, and opportunities for advancement in pay and position are available to all staff members.

Kreft Moto in an engineering-driven suspension tuning company. We are on a mission to help riders have more fun on their bikes through a sophisticated product development program and top-notch customer support. This approach has helped us rapidly grow into a top brand in the industry. In our 2017 customer survey, Kreft Moto customers reported their suspension performance improved from 2.7 to 4.7 out of 5 after Kreft services. Racer X Magazine recently said Kreft Moto suspension is "The best suspension I've ever ridden...I'm blown away." If that's a mission that excites you, consider joining our team.

To apply, please submit a cover letter and resume via the Malakye Application link below.

Job Requirements
- Experience with dirt bikes and/or mountain bikes
- Basic knowledge of motorcycle or mountain bike suspension systems
- Comfortable talking with customers on the phone and by email
- Computer literacy - MS Office and touch typing

Perks
Located in Bend Oregon, access to Kreft Moto and CushCore products, motorcycle industry discounts, mountain bike industry discounts, staff ride days and riding trips, access to company-owned KTMs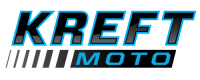 Date Posted: 4/20/2018
Suspension Service Advisor
United States

Oregon

Bend, Oregon

1 year(s)

Full-Time

Min Salary: $13.00 - Max Salary: $16.00 per Hour