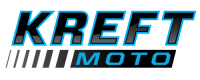 Date Posted: 5/25/2018
Engineer
United States

Oregon

Bend, OR

0 year(s)

Full-Time

Not Available
Job Description
Kreft Moto and CushCore are seeking a full-time staff engineer to help with suspension products development, suspension settings development, and CushCore product design. Kreft Moto is a motorcycle suspension tuning and performance parts manufacturer specializing in KTM and Husqvarna dirt bikes. CushCore makes a unique tire insert for mountain bikes.

This is a dream job for the right person. The staff engineer will be working on interesting projects related to dirt bike and mountain bike performance. There is potential for a lot of design latitude and creativity, and a good engineer can have tremendous influence on the future of our products and the direction of the company in general.

The Engineer will work very closely with the owner, who is also the primary engineer and product designer.

The goal: turning great ideas into great products.

Our Culture
Kreft Moto and CushCore are sister companies operating out of the same facility in beautiful Bend, Oregon. Both companies are young and growing rapidly. We have a strong R&D program in place already, but with our rapid growth we need to scale it up.

We are engineering-driven, with an emphasis on methodical research, development, and testing that leads to proven functional innovations. In house, we have an electromagnetic suspension dyno (Roehrig EMA 2-K), CAD/CAM, CNC lathe and CNC mill, manual lathe, drop test tower, mobile high frequency data recorder, and a bunch of other toys for engineers.

Our staff is dedicated to building these companies and obsessed with building great products. We want to hire an Engineer who fits in with that culture, and ultimately has a similar level of passion for the sports and dedication to making awesome products.

About Kreft Moto
Kreft Moto uses a scientific approach to suspension tuning and the latest development technology to do things the other guys can't. We stay focused on the bikes we know and ride, and we don't dabble with the rest. This approach delivers better performance and a better experience to our customers. We design and manufacture replacement parts as a key part of our tuning and "revalving" services. In our 2017 customer survey, Kreft Moto customers reported their suspension performance improved from 2.7 to 4.7 out of 5 after Kreft services. Racer X Magazine recently said Kreft Moto suspension is "The best suspension I've ever ridden...I'm blown away."

About CushCore
The CushCore inner-tire suspension system led the revolution in performance mountain bike tire inserts. While most tire inserts on the market are designed for flat tire prevention or rim protection, CushCore does much more. The shape and material are optimized to improve cornering and bump response characteristics of the tire. CushCore recently earned the 2017 "Product of the Year" award from Vital MTB. The technology has swept through the ranks of professional riders, with approximately 50% of athletes competing in UCI World Cup DH and Enduro World Series events using CushCore inserts.

Examples of recent engineering projects
• Revalve Control (patent pending) – the first true external revalve system for a suspension fork
• CushCore (patents pending) – the "Inner Tire Suspension System" mountain bike tire insert

About Bend
Bend is a great place to live, especially if you enjoy outdoor recreation. Bend is famous for skiing, mountain biking, hiking, whitewater rafting, etc. The local schools are outstanding, and the town has a fun culture with the highest number of microbreweries per capita in Oregon.

Pay DOE

To apply, please submit your cover letter and resume via the Malakye Application link below.
Job Requirements
Requirements
• BS in Mechanical Engineering or equivalent
• CAD (we use Autodesk Inventor and Fusion 360)
• Design experience with similar products

Preferred
• 2+ years related engineering experience
• Experience as a dirt bike rider or mountain bike rider
• Experience working as an engineer in the motorcycle or bicycle industry
• Experience with seal design, material selection, finish processes, coatings and surface treatments
• CAM for manufacturing
• CNC machine programming and operation
Perks
Located in Bend Oregon, access to Kreft Moto and CushCore products, motorcycle industry discounts, mountain bike industry discounts, staff ride days and riding trips, access to company-owned KTMs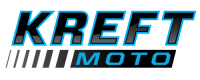 Date Posted: 5/25/2018
Engineer
United States

Oregon

Bend, OR

0 year(s)

Full-Time

Not Available