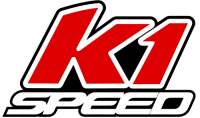 Date Posted: 5/25/2018
Social Media Manager
United States

California

Irvine, CA

4 year(s)

Full-Time

Not Available
Job Description
Do you have the Need for Speed? Do you thrive in a fast paced, energetic work environment that focuses on serving our customers? If so, K1 Speed is the place for you. As the nation's indoor electric karting leader and innovator for over the past decade, K1 Speed does not compromise on the quality and value of the product we offer. Through our industrial go-karts and excellent staff, our passion is to show the world how fun karting can actually be.

As the Social Media Manager, you will work with the marketing team to present K1 to the world through various strategies and platforms in an efficient and persuasive manner. Is this you?

Responsibilities:
• Social Strategy & Planning - Work with the marketing/social team on developing the general social strategy, ideation. A Social Strategy which includes Community Management as well as Advertising on Social Platforms as well as analytics.
• Moderation & Customer Service - Responsible for posting content on ALL Social Networks and the conversation moderation around that content as well as moderation of user generated content (not only limited to customer service inquiries but also engaging with customers who share compliments). Assist customers with service needs/complaints (direct them to the appropriate outlets)
• Editorial Calendar – Work with the team to write editorial copy for distribution to the community. Calendars are typically produced weekly or monthly for internal approval.
• Creative Development – Work with the team on the development & execution of engaging activations, contests, games, events etc. Generate innovative ideas for driving engagement on the social platform.
• Paid Social Advertising - Full ownership of executing CPC/CPM campaigns. Duties include: preparing the offer, launching, optimization and reporting, occasional ad text copy development.
• Reporting & Analysis – Produce weekly internal reports regarding the community management performance vs. client benchmarks with the use of insights and other available online analytics tools
• Research – Audit competitors' online and social media efforts as well as general market research to ensure that the ALL up to speed with all trends and pertinent competitor information.

To apply, please submit your cover letter and resume via the Malakye Application link below.
Job Requirements
• Bachelor's degree (Marketing / Communications major strongly preferred)
• 3-4 years experience in a similar position
• Well-versed and established in a variety of social media channels and dashboards; has acquired and developed practical understanding of these tools in the marketplace
• Keynote, Pages, Excel, Word, PowerPoint, Adobe InDesign, Photoshop and Illustrator skills a plus
• Ability to sense client needs and recommend appropriate promotional tools
• Excellent time management and organization skills
• Ability to define project management processes, tools and templates for projects and understanding of agency and project management software
• Excellence in both written and oral communication skills, as well as the ability to help foster and cultivate a positive team atmosphere
• Ability to work in a highly disciplined process-driven development environment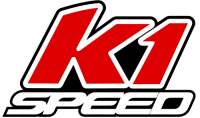 Date Posted: 5/25/2018
Social Media Manager
United States

California

Irvine, CA

4 year(s)

Full-Time

Not Available