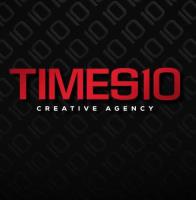 Date Posted: 6/15/2018
Senior Graphic Designer
United States

California

Burbank

5 year(s)

Full-Time

Min Salary: $60000.00 - Max Salary: $100000.00 per Year
Job Description
Times10 is a creative agency based in Burbank, California. Since our inception, we've created and collaborated with some of the biggest names and brands in sports, fashion, entertainment, tech and the food & beverage industry. Our agency is the ultimate creative environment—complete with a basketball court, ping pong table, arcade games, snack bar and even a movie theater.

Our Senior Designer will make an impact on our creative by being CREATIVE. This position always keeps things fresh, allowing you to work on and oversee interesting, diverse projects. The Senior Designer will directly support the Creative Director in the daily management of various projects as part of the Design department, which includes the design and execution of various marketing projects across our exciting client portfolio. One day you could be designing a prominent billboard featuring a top pro athlete, while the next day you could be strategizing the look and feel for the digital launch of a Fortune 500 brand's new product launch.

You're a team player, but you also know when to organize, prioritize, communicate, manage and delegate time-sensitive projects while keeping things professional, calm, cool and collected.

You're a top-notch graphic designer who has a passion and strategic understanding of art direction, concept, strategy, brand, and communications.

You're a visionary and independent thinker, but you're also fluent in your clients' brand style guides.

Responsibilities:

Responsible for defining and leading the global creative digital vision for projects in alignment with marketing, creative, and product development strategies and business objectives.
Lead creation of digital branding to ensure delivery of market-moving, breakthrough creative across all consumer-facing touchpoints, including marketing collateral, digital, social media channels, PR, and sales collateral, retail, etc.
Eye for detail ensures that brand and visual identity is consistently applied to all collateral and marketing materials across projects. Drive creative consistency into markets.
Conceptualize and lead the effort to design and deliver brand style guides and creative assets for packaging and digital platforms.
Ideate and deliver innovative creative solutions.
Create advertising executions for distribution across the entire digital landscape. You have a thirst for and knowledge of cutting-edge trends in new media and technology.
Handle projects from initial brief/concept through design, production, QC/reviews and final delivery.
Translate creative strategy in the most effective way to get messages across in print and electronic media for assigned projects.
Coordinate and directs the design of key covers, spreads, banners, emails, home pages, etc. to fully direct a major campaign.
Ensure quality, consistency, and accuracy of creative elements for all advertising/marketing campaigns.
Job Requirements
Open-minded.
Minimum of 3+ years digital art direction or related creative process experience combining creative strategy, content, and messaging with the design a execution of creative deliverables.
Experience working with high-visibility brands with many invested stakeholders.
A mastery of multimedia design and experience building print and digital files.
Proven ability to execute visionary design strategies.
Expert knowledge in Mac platform, Photoshop, Illustrator, and InDesign.
Expert knowledge in the graphic production process.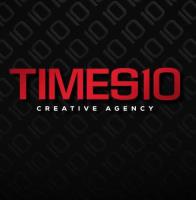 Date Posted: 6/15/2018
Senior Graphic Designer
United States

California

Burbank

5 year(s)

Full-Time

Min Salary: $60000.00 - Max Salary: $100000.00 per Year