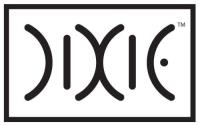 Date Posted: 8/16/2018
Director of Merchandising
United States

Colorado

Denver

4 year(s)

Full-Time

Not Available
Job Description
At Dixie, we believe that cannabis is powerful, that quality is important, and that accurate dosing is everything. Which is why we've been leading the industry through research, education and advocacy. And we've established ourselves as the trusted source for innovative, safe, effective and delicious cannabis products along the way.

Located in Denver, Colorado, Dixie Brands, Inc.,(Dixie) through its affiliates across the country, has been formulating and producing award-winning THC and CBD-infused products since 2009. What began as a single flagship product has now expanded to over 30 different products across over 100 SKUs, representing the industry's finest edibles, tinctures, topicals, and connoisseur grade extractions.

We handcraft every product with pure, CO2-extracted THC, a process we're proud of. We go far above and beyond the mandated batch testing for every product we sell. When it comes to cannabis, consistency and accuracy are highly important. At Dixie, we're a lot more than the producers of THC-infused products, we are the future of cannabis.

Job Description:
The Director of Merchandising is responsible for developing and achieving sales and inventory goals for Dixie's e-commerce site and partner retail locations. The Director of Merchandising drives the sales plan through consistent focus on studying the business, monitoring inventory and sales performance, and bringing in new products based on predicted needs of the customer and retail outlets. The candidate must track how existing product is selling and decide the next steps; this includes developing in-season forecasts and future merchandise plans. Additionally, this position works closely with Dixie's team of Field Marketing Representatives to ensure the in-store marketing needs of our national retail partners are met. This includes managing development, sourcing, and logistics of in-store POS materials, promotional SWAG, and all in-market branding collateral.

Primary Responsibilities, but not limited to:
• Responsible for development, sourcing, e-commerce, and logistics of the Merchandising program for the Dixie Brands company portfolio (Dixie, Aceso, and Therabis)
• Define and implement product pricing strategy appropriate to each channel
• Spearhead long-range category planning, design and execution based on trends
• Manage design, development, and distribution of all POS collateral and in-store branding
• Analyze sales trends and make recommendations for strategic action; Analyze historical sales performances and use to influence future merchandising decisions
• Work closely with regional marketing managers to implement in-store merchandising strategy
• Foster positive retailer relationships to solicit their feedback and insight as to product needs and consumer reactions to product assortments and items
• Lead co-branded collaborations and regional product segmentation
• On a monthly and quarterly basis, recap and report back on the sales results
• Ability to be part of a team, set challenging standards, develop strong partnerships, and lead others to action
• Knowledge or experience with the cannabis market a plus
• Ability to communicate product strategies verbally and in writing
• Excellent leadership and partnership skills
• Strong analytical and conceptual skills

Job Requirements
Qualification & Education Requirements:
• Minimum four (4) years of managerial level experience in retail merchandising, preferably in consumer-packaged goods
• Bachelor's degree
• Proven people leadership and development skills
• Ability to motivate teams to produce quality materials within tight timeframes and simultaneously manage several projects
• Possess a high level of integrity – must demonstrate good judgment at all times
• Strong communications (oral and written) and relationship-building skills. Read, speak, write and understand the English language fluently and effectively
• Detail-oriented individual with analytical analysis skills and ability to problem solve
• Intermediate to advanced knowledge of the Microsoft suite of office tools: Outlook, Word, Excel (advanced) and PowerPoint
Qualifications/Skills Needed:
• Fluent in speaking, reading and writing the English language
• Familiarity with e-commerce platforms such as Shopify, Magneto, Big Commerce, etc
• Capable of mathematical calculations and measurements
• Ability to manage processes
• Ability to analyze information and inform others of findings
• Strong communication and organizational skills required
Physical Demands:
• Lift up to 50 pounds, stand, bend and twist throughout shift.
Salary: Competitive salary plus performance bonuses

Please submit resume through Malakye.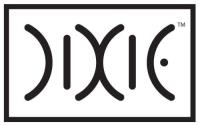 Date Posted: 8/16/2018
Director of Merchandising
United States

Colorado

Denver

4 year(s)

Full-Time

Not Available