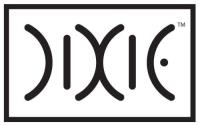 Date Posted: 8/9/2018
Product / Brand Specialist
Multiple Locations

Southern California | Maryland

2 year(s)

Full-Time

Not Available
Job Description
At Dixie, we believe that cannabis is powerful, that quality is important, and that accurate dosing is everything. Which is why we've been leading the industry through research, education and advocacy. And we've established ourselves as the trusted source for innovative, safe, effective and delicious cannabis products along the way.

Located in Denver, Colorado, Dixie Brands, Inc.,(Dixie) through its affiliates across the country, has been formulating and producing award-winning THC and CBD-infused products since 2009. What began as a single flagship product has now expanded to over 30 different products across over 100 SKUs, representing the industry's finest edibles, tinctures, topicals, and connoisseur grade extractions.

We handcraft every product with pure, CO2-extracted THC, a process we're proud of. We go far above and beyond the mandated batch testing for every product we sell. When it comes to cannabis, consistency and accuracy are highly important. At Dixie, we're a lot more than the producers of THC-infused products, we are the future of cannabis.

We are looking for a Product/Brand Specialist

Overview:
Responsible for managing the company's brands and individual products. Develops plans that support lines of service, brand objectives, increased sales and increased Brand/Company awareness to the market and consumer. A natural leader that will develop and maintain positive relationships with Dispensary sales staff, Management and Buyers (you will be the face of Dixie in the Market). Flex schedule- this position requires availability to work evenings and weekends as needed.

PRIMARY RESPONSIBILITIES:
• Manage and enhance company's brand and reputation to the Market/end Consumer.
• Support Sales Team with Dispensary Staff Trainings (12/mo.), Special Events, and Promotions
(4/mo.).
• Survey Stores (at least 50 Centers Weekly) for Inventory Management, POS, Trainings,
Promotional and new Product Placement Opportunities.
• Overall Market information to understand trends, new products and Sales Strategies.
• Create and develop Dispensary staff incentives, Contests and In-Store Features.
• Create and develop Dispensary Staff Facility Tours (4/mo.) and Dixie focused events.
• Coordinate objectives with marketing and sales departments.
• Ensure merchandising and brand placement to company standards.
• Engage consumers at Point of Purchase to increase brand awareness and conversion.
• Drive profitable sales, brand growth and loyalty for a number of business areas.
• Develop and execute brand management plans.
• Identify brand-building areas to include increased Product/Brand Placements (Monthly Goal
assigned monthly/quarterly).
• Coordinate and manage content and information sharing among departments, divisions and
external customers and social media.
• Evaluate customer objectives and provide solutions to generate additional sales.
• Contribute to Dixie success by increasing sales and profits through new business development
and/or growing organically existing key customers, developing relationships with key decision makers.
• Additional Responsibilities as assigned by Management.


Job Requirements
QUALIFICATIONS:
• Experienced Consumer products sales professional that has a proven track record of directly
calling on and closing new business preferred.
• Direct experience managing retail outlets for consumer products
• Minimum of 2-years' experience in the food & beverage industry.
• Highly motivated, self-starting individual who has direct knowledge on how to pursue and
close new business development.
• Expert knowledge on the art of strategic selling and account management processes.
• Existing relationships with dispensary accounts/executives preferred.
• Goal oriented, focused individual who needs little direction or supervision on how to effectively
build our Dixie sales.
• Highly organized person who stays on top of multiple projects simultaneously.
• Excellent communication skills, particularly verbal, including strong presentation skills.
• Experience with Microsoft office suite (Excel, Word and PowerPoint).

Base salary with rewarding incentive based compensation and benefits package.

Please submit resume through Malakye.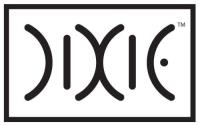 Date Posted: 8/9/2018
Product / Brand Specialist
Multiple Locations

Southern California | Maryland

2 year(s)

Full-Time

Not Available