Back to News
Agenda Adds a One Day Festival Experience
April 7, 2017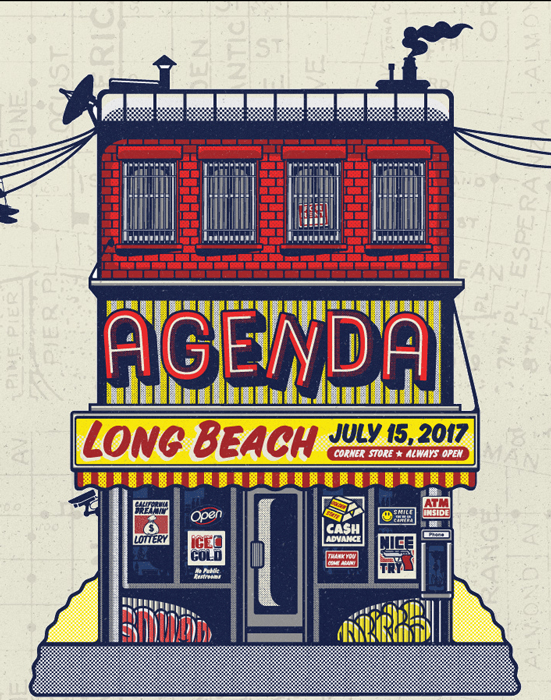 The bi-annual fashion and lifestyle trade show will add a unique one-day festival to its Long Beach flagship location that will be open to the public

In a move to disrupt the tradeshow format, Agenda will be launching a festival by adding a third day to its flagship show on July 15th, 2017 at the Long Beach Convention Center. The additional day will be open to the public and dedicated to shopping and brand activations. Agenda's festival experience will house over 500 pop-ups shops from today's most influential surf, skate, and lifestyle brands while surrounded by musical performances, art installations, panel discussions, skate contests, athlete/influencer meet & greets and a locally curated food selection.

This dynamic shift in the business model is part of the strategic expansion plan implemented by Aaron Levant, founder of Agenda and SVP of Reed Exhibitions. The festival will offer a new opportunity for the industry to engage directly with consumers in a unique environment. "This is an entirely new platform disrupting all conventional trade event formats," says Levant. "I believe as an industry we spend to much time talking to ourselves, when the line is now blurred between brands, consumer, retailers and media companies. Now is the time to break the established mold of the past. We're tearing down the walls around the industry and letting the fans come pouring in."

The Long Beach show will continue its two-day trade format on Thursday, July 13th and Friday, July 14th. On Friday afternoon, July 14th Agenda will offer digitally focused workshops developed for its brands and retailers. These workshops will enable and help our brands / retailers to navigate online retail, digital customer acquisition and social media where the sessions will be lead by top speakers in their respective fields. The Agenda festival will launch on Saturday, July 15th with the hours of 11:00 am – 8:00 pm. The projected 10,000 attendees will experience musical performances from both upcoming and established acts. The music, speaker and brand line-up will be announced within the coming months.

More information is available on www.Agenda.com/festival and you can stay informed by following us on Instagram at @Agenda.



---