Back to News
Motorcycle Industry Council Board of Directors Elects New Leadership for Powersports Trade Association
April 20, 2017
IRVINE, CA - The Motorcycle Industry Council Board of Directors elected a new chair, vice chair and secretary/treasurer to help guide the industry as it looks to strengthen market expansion efforts. The board also approved a process to refine the industry's strategic plan during its latest meeting.
Paul Vitrano, vice president of global government relations at Polaris Industries Inc., will serve as chair, succeeding Dennis McNeal, who retired in December as vice president of motorcycle operations at Yamaha Motor Corporation, U.S.A. McNeal, who was elected chair in 2014, also retired from the MIC board.

Chuck Boderman, vice president, Motorcycle Division at American Honda Motor Co., Inc., was named vice chair, and Jim Woodruff, chief operating officer at National Powersport Auctions, will serve as secretary/treasurer. Tim Buche will continue as president and chief executive officer.


Paul Vitrano
"I am deeply honored to have the opportunity to serve the industry as MIC chair," said Vitrano, who is also on the boards of the Motorcycle Safety Foundation, the Recreational Off-Highway Vehicle Association, the ATV Safety Institute, the National Motorcycle Safety Fund and the Right Rider Access Fund. "While we continue to face many challenges ahead, it is also a very exciting time as we find ways to expand our consumer base and work together on outreach and on building a strong community with the public and within the powersports industry."
Newly elected Vice Chair Boderman has served two years on the MIC Board and picks up the position from Jon-Erik Burleson, brand ambassador for Husqvarna Motorcycles.
"The MIC is an important organization where our industry comes together to work toward a common goal of expanding opportunities for our members and ultimately improving conditions for all powersports customers," said Boderman, who has worked in the industry for more than 36 years. "During my prior two years on the board, I developed a deeper understanding and passion to work with my fellow industry members to better the powersports business. I am very pleased to have the opportunity to serve on the MIC Board as vice chair."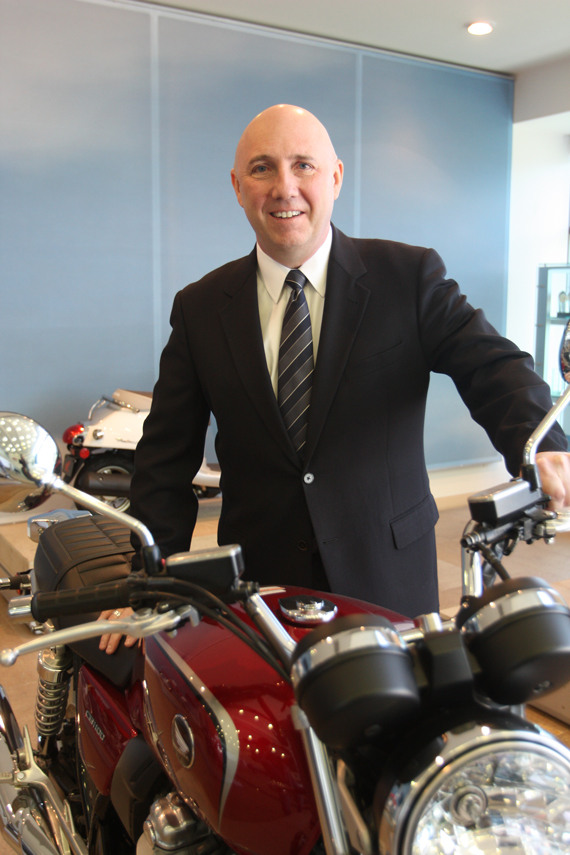 Chuck Boderman

Woodruff, who takes the role of secretary/treasurer, has been with National Powersport Auctions for more than 15 years and had advised the MIC during its successful acquisition of the American International Motorcycle Expo (AIMExpo).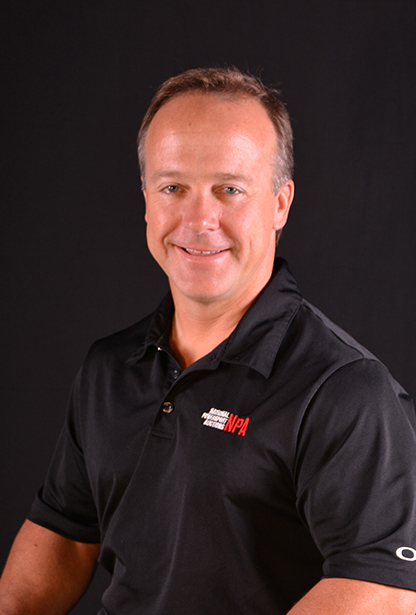 Jim Woodruff

Buche said that he and the new board want to increase engagement with both the MIC and AIMExpo among many groups, including members, dealerships, consumers and policymakers.
"Market expansion is a key component of the MIC's strategic plan and we must increase the relevancy of motorcycling for the general public," he said. "Our mainstream media efforts and AIMExpo's live showcase help us reach potential riders and the dealers who will serve them. We also must increase government relations efforts and advocacy, at both the state and federal level, on behalf of our members and all riders out there."
The Motorcycle Industry Council exists to preserve, protect and promote motorcycling through government relations, communications and media relations, statistics and research, aftermarket programs, AIMExpo, development of data communications standards, and activities surrounding technical and regulatory issues. As a not-for-profit, national industry association, the MIC seeks to support motorcyclists by representing manufacturers, distributors, dealers and retailers of motorcycles, scooters, ATVs, ROVs, motorcycle/ATV/ROV parts, accessories and related goods and services, and members of allied trades such as insurance, finance and investment companies, media companies and consultants.
The MIC is headquartered in Irvine, Calif., with a government relations office in metropolitan Washington, D.C. First called the MIC in 1970, the organization has been in operation since 1914. Visit the MIC at www.mic.org.


Source: Motorcycle Industry Council
---