Back to News
PHOTO RECAP: The 27th annual Sea Otter Classic
April 24, 2017
The 27th annual Sea Otter Classic, a 4 day event universally regarded as the world's premiere cycling festival, took place this past weekend in beautiful Monterey, CA. Malakye was on hand to walk the aisles of the expo and check out the 500+ exhibitors from all disciplines of bicycling. Scroll through our photo gallery to check out some of the highlights!
The Sea Otter Expo was again a sea of exhibitors and cycling enthusiasts, with over 500 companies showing their latest & greatest.
FiveTen had a big variety of their bike shoes on display.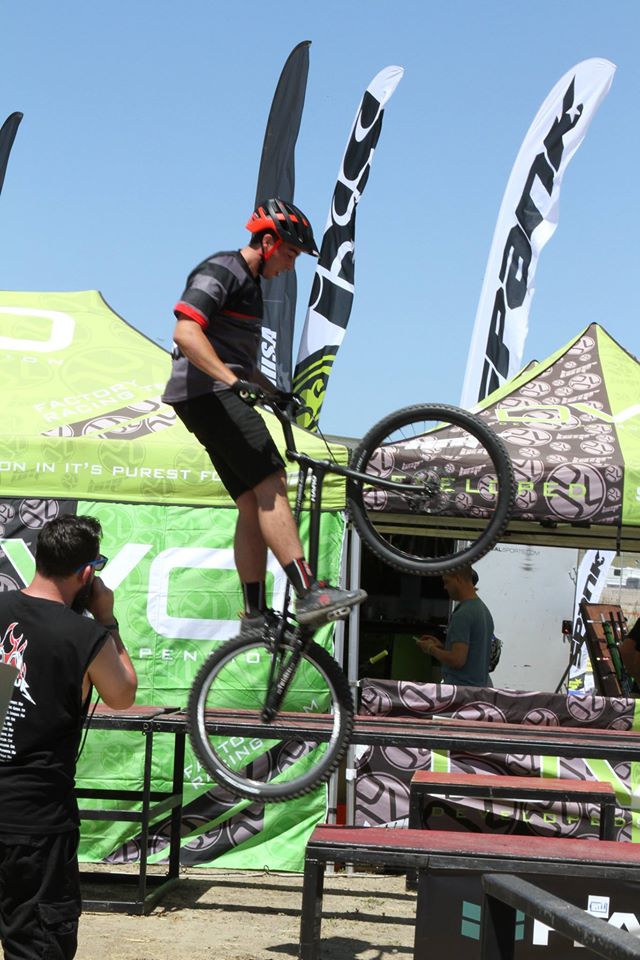 Kenda Tire's Mountain Bike Stunt Show was a popular spot to watch some amazing bike trials riding in the Expo area.
The SRAM area at the Sea Otter Expo included a popular autograph session with Olympic and World Champion mountain bike racers Nino Schurter and Jenny Rissveds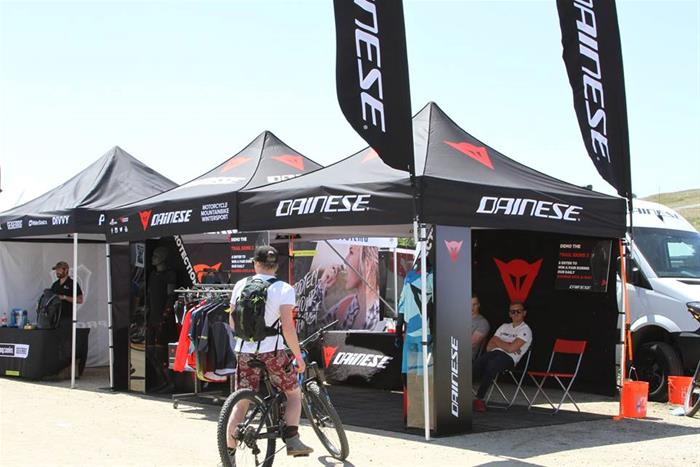 Dainese started (and still is) a major brand in the world of protective motorcycle gear, and they've expanded heavily in recent years into downhill mountain bike protection as well.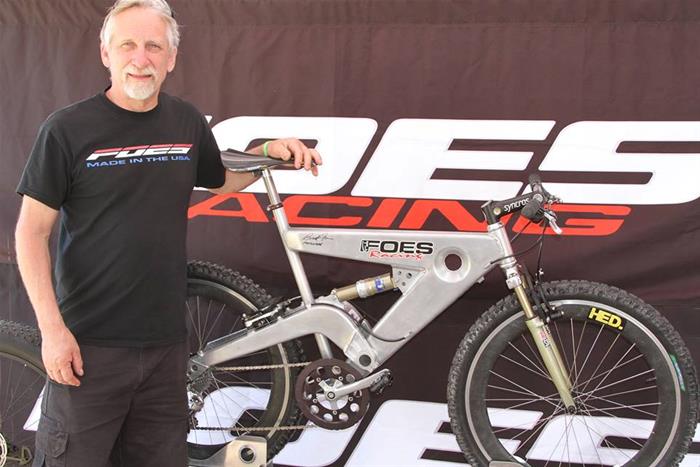 Brent Foes is the founder and president of one of the original brands of racing mountain bikes. They had a display this year at Sea Otter, including this old early downhill racer that was headed to permanent display at the MTB Hall of Fame.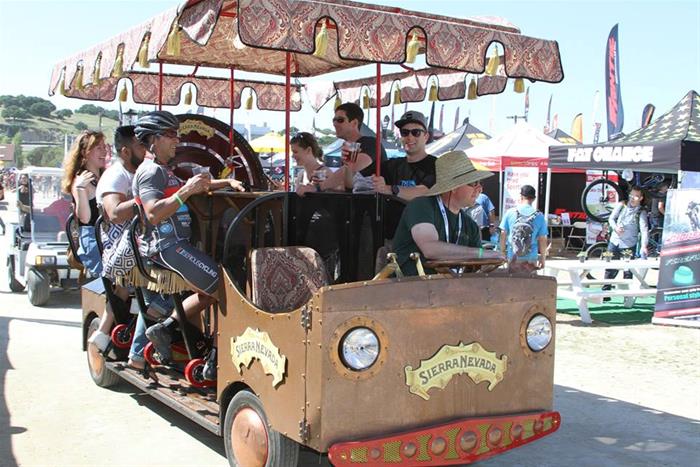 Sierra Nevada's pedal powered party wagon was making laps around the Expo area at Sea Otter all weekend. It's always Happy Hour on the party wagon!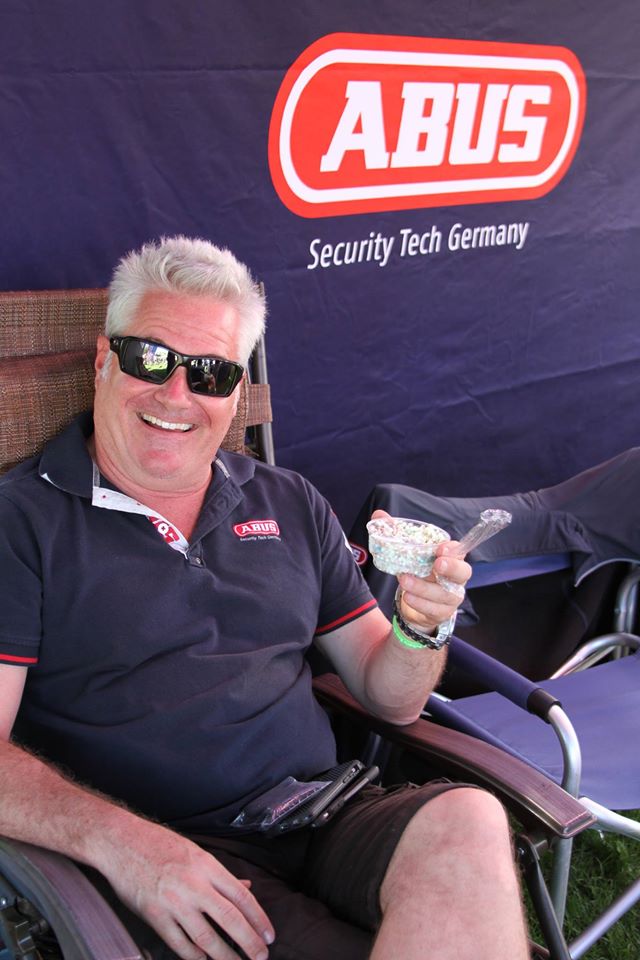 We've known Collin Myers for next to forever - where there's Collin, there will be fun. Guaranteed! Collin works with Abus these days, and helps with their US marketing activities.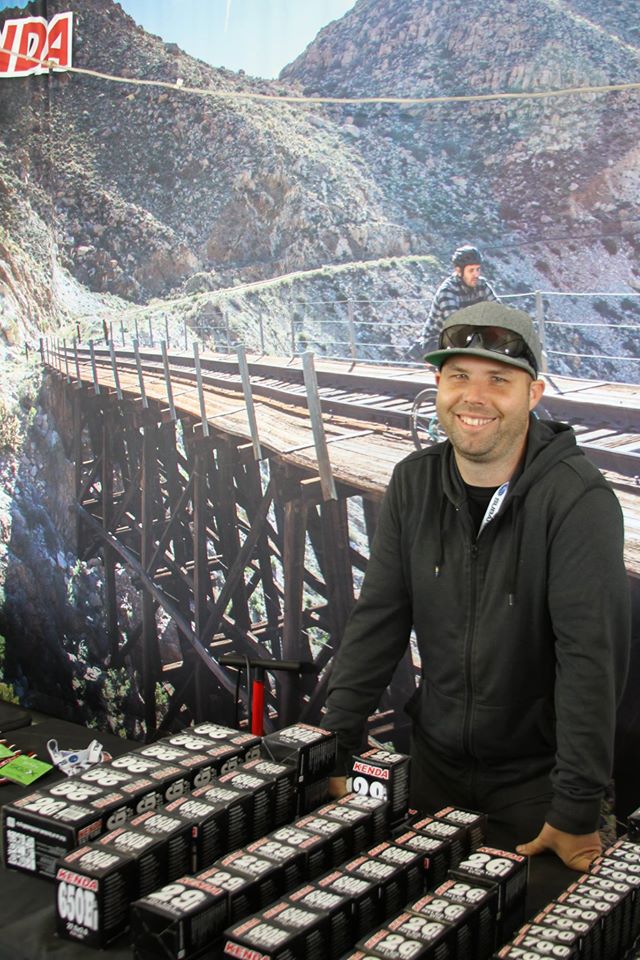 Our pal Cheyne McKeever was helping out at the Kenda Tire display all weekend.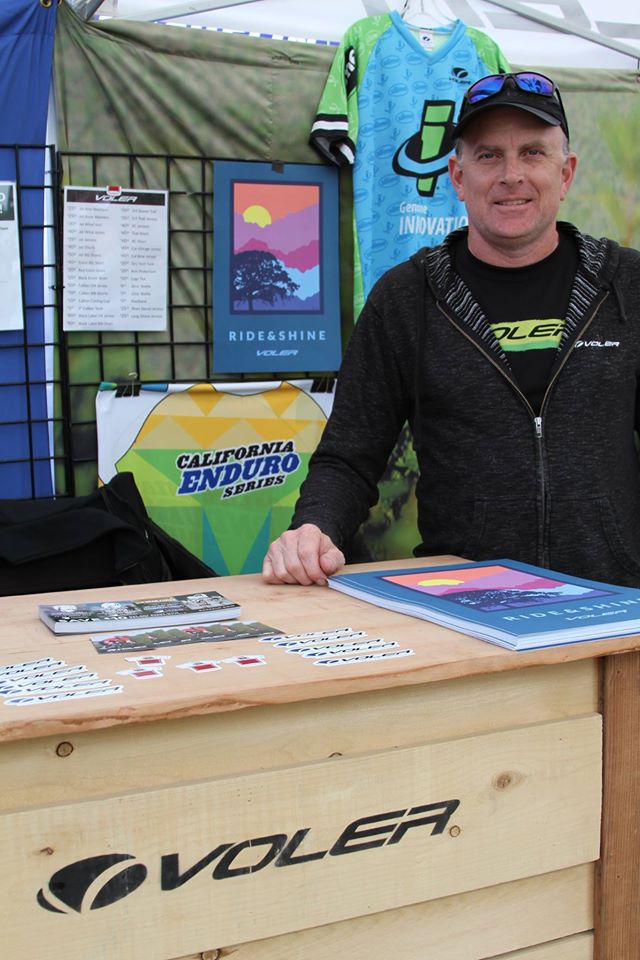 Voler's SoCal rep Jeff Herring was helping out at the company's big display all weekend at the Sea Otter Classic.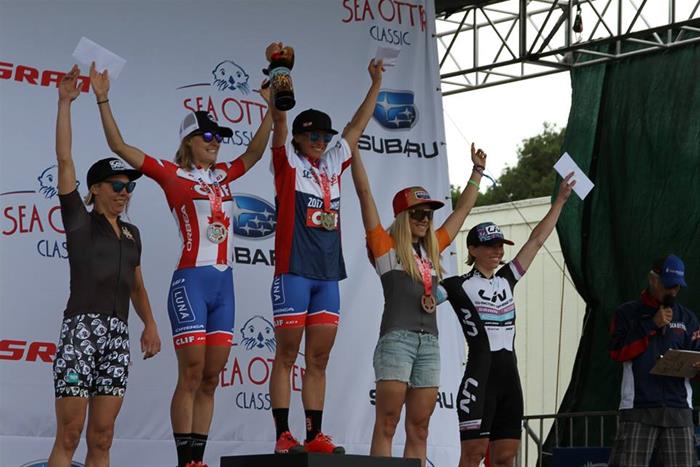 While the Expo area is a huge draw at the Sea Otter Classic, it's the racing that a lot of the attendees come for - whether to participate, or watch the Pros - or both!
Bikes and people, people and bikes, as far as the eye can see. That's the entire weekend in Monterey at the Sea Otter Classic.
---