BACK TO NEWS
DC Shoe Co Announces Go Skateboarding Day Stops
Today, DC SHOE CO announced dates for Go Skateboarding Day, June 21, 2017. With stops across the world, DC will host giveaways, live skate jams, contests and more to give back in the following cities: San Diego, Philadelphia, Toronto and Barcelona. I've included the breakdown and event flyer for your reference below.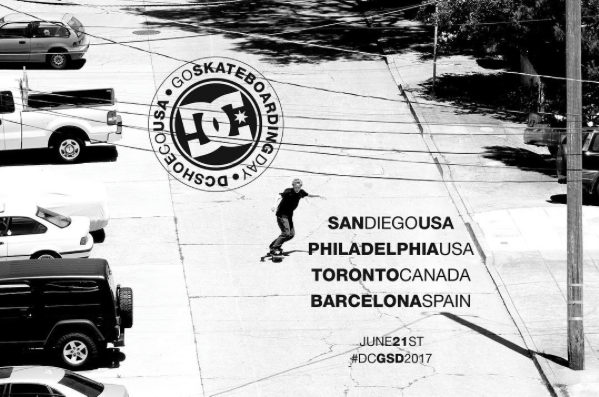 June 21, 2017
San Diego, CA:
Chicano Skatepark
Skate Jam & BBQ – 3:30PM – 6:00PM
Iron Fist Brewing Co.
Fundraiser – 6:30PM – 10:00PM
Philadelphia, PA:
Granahan Skatepark
Ribbon cutting & fundraiser – 11:00AM - 1:00PM
DC Team Skate Jam – 3:00PM - 5:00PM
Toronto, CAN:
Blue Tile Lounge
Skate Jam & Fundraiser - 12:00PM – 3:00PM
Barcelona, SP:
Tactic Skate Shop
Skate Jam & Game of Skate - 12:30PM
---