Back to News
SPY Promotes Curtis Ellis to Sales Director
June 14, 2017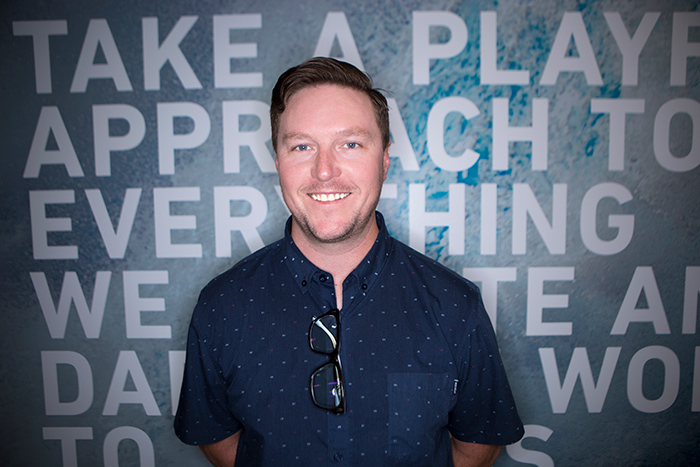 SPY is happy to announce that Curtis Ellis has been promoted from Western Sales Manager to the position of Sales Director. As a result of this promotion, Curtis has relocated to Southern California from Salt Lake City in order to better connect with the different SPY divisions internally, as well as key accounts in the Southern California region.

Curtis originally joined SPY in 2014, having brought with him more than a decade's worth of sales rep experience acquired from working with some of the most recognizable eyewear brands in the world. In his new role at SPY, Curtis will oversee the company's Western rep force, as well as work closely with optical buying groups and key distributors in the region.

"We appreciate what Curtis has done for SPY while working remotely and we're truly excited to have him become a regular presence in the building here in Carlsbad. The level of experience he brings inside our walls will be invaluable as SPY continues its successful charge forward," commented Charlie Ninegar, SPY's Vice President of Sales.

As SPY continues to build momentum, Curtis' firsthand experience in developing strategies that support the brand's retail partners will prove invaluable in the years to come.

"Being able to regularly collaborate face-to-face with the different internal teams at SPY is an exciting career step for me. In addition to working with some of the best reps in the industry, I'll be able to use what I've learned on the road to help shape our marketing and sales strategies in a way that matters to both our rep team and retail partners," commented Curtis.

Curtis joins a growing list of new blood in SPY's Carlsbad office, including John Gilson, who recently joined the brand in the role of Digital Director and oversaw the complete revamp of the SPY website.

More updates on the latest from SPY can be found at the newly redesigned spyoptic.com, as well as instagram.com/spyoptic, facebook.com/spyoptic and twitter.com/spyoptic.



---