BACK TO NEWS
DC Celebrates 14th Annual Go Skateboarding Day Across the World
This week, DC hosted thousands of skateboarders, skate jams, donated products, raised money and gave back to the skateboarding community with main events in Barcelona, Philadelphia, San Diego and Toronto with additional events taking place across the globe. For a full recap on #DCGSD2017, check out dcshoes.ccom/gsd.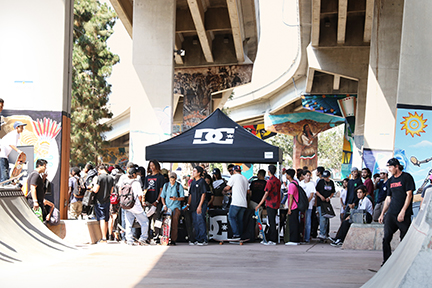 Several Hundreds Gathered at Chicano Skatepark to Donate and Support Washington Street Skatepark (WSVT) for Go Skateboarding Day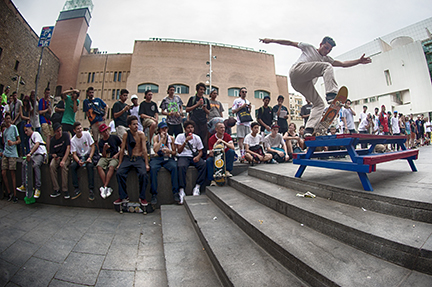 Barci local, Pol Catena Throws Down a Front Blunt Side Flip for the Crowd
Kicking off Go Skateboarding Day across the world, DC brought together more than 500 kids and skateboarders to Macba in Barcelona, Spain. Skateboarders threw down at the best trick contest and Madars Apse hosted live Instagram feeds throughout the day.
In Philadelphia, skateboarders took part and witnessed the ribbon cutting ceremony at Granahan Skatepark and had a chance to donate towards Skate Philly Foundation that will help raise funds to build public skateparks.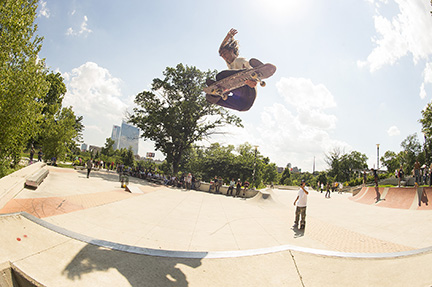 Kalis captures Evan Blasting Through with a Proper Stalefish
As funds were being raised throughout the day with the help from Evan Smith and Josh Kalis, DC passed out product and hosted a skate jam for the skateboarders who came out to support.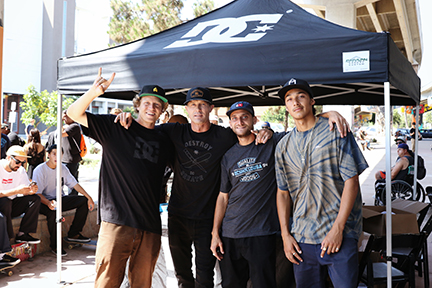 (Left-to-right) Wes Kremer, Danny Way, Carlos Iqui and Alexis Ramirez
In efforts to update Washington Street Skatepark (WSVT) in San Diego, DC received donations from skateboarders who came out to empty their pockets and show support at Chicano Park and Iron Fist Brewery. To further support the community and skateboarding, DC is matching the amount raised for WSVT; totaling the donation amount to $2,238.00. Before his new DC x SK8 Mafia video premiere at Iron Fist Brewery, Wes Kremer hosted and judged a "Kicks for Tricks" contest alongside legend, Danny Way where skaters threw down their best tricks for a pair of new shoes.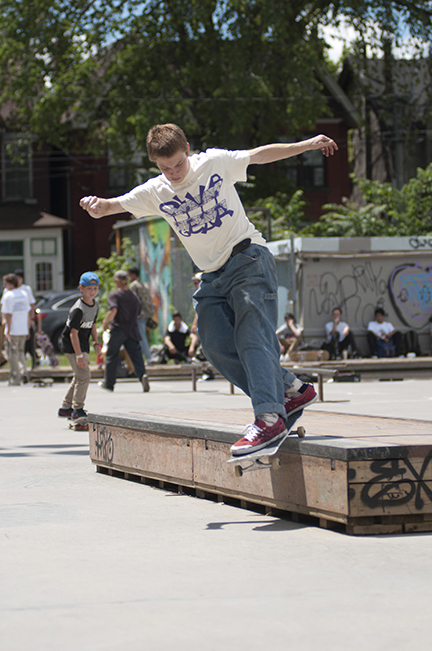 T-Funk with a Casual Back Smith
Hosted at Blue Tile Lounge, DC donated products and raised funds for the Toronto Skateboard Committee with help from riders T-Funk, Morgan Smith and Charles Deschamps.
About DC:
Founded in 1994, DC quickly grew to a leader in performance skateboarding shoes and renowned action sports brand. Today DC Shoes stands as a global brand whose product line has expanded to include men's, women's and kids' skateboarding and lifestyle shoes, apparel, snowboards, snowboard boots, outerwear and accessories. For more information, check out dcshoes.com (http://www.dcshoes.com/) .
---