BACK TO NEWS
Mountain Designs Makes U.S. Debut at Outdoor Retailer For Summer 2017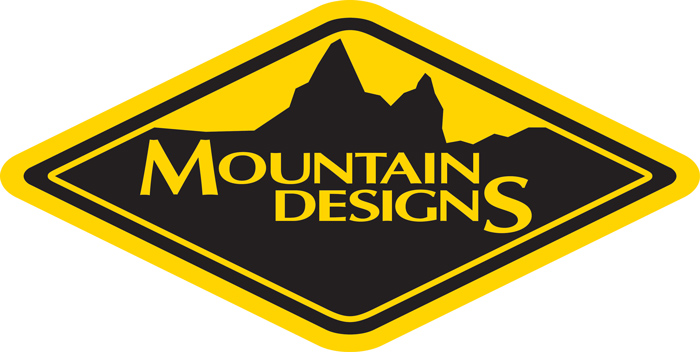 Australian Heritage Brand Pushed Boundaries of Outdoor Equipment, Technical Outerwear and Performance Lifestyle Apparel in Home Country Long Before US Launch

Mountain Designs, the leading outdoor gear and apparel brand from Australia, is making their US debut at Outdoor Retailer's Summer 2017 trade show. After over four decades at the forefront of innovation for climbing and high alpine mountaineering down under, the iconic Aussie company looks forward to expanding globally and outfitting all passionate outdoor adventurers worldwide. Outdoor Retailer will be the first opportunity for US retailers and media to meet the Mountain Designs team stateside, and gain a sneak peek into their innovative product line for the current and upcoming seasons.

"This was always the dream of our founder, Rick White," says Caroline Machado Campos, CEO of Mountain Designs. "His incredible story, hearing of his epic adventures and the company's humble beginnings… there's an instant bond that's built with the brand, who we are, what we stand for and how we're always pushing for 'the better' in everything we do."
Before growing into the most trusted outdoor vendor and apparel manufacturer in Australia, Mountain Designs began as a specialist climbing retailer, driven by the dream of Rick White. As a pioneer in Australia's climbing and mountaineering community who climbed with the likes of Yvon Chouinard and Royal Robbins, and achieved landmark ascents across the globe, White aimed to provide quality goods for Australian-based adventurers and launched Mountain Designs in 1975.
Four decades later, White's adventurous attitude and visionary spirit lives on through company values and brand DNA: Quality, Innovative, Sustainable, Functional, Desirable and Fun. They were also the first and continue to support countless Australian climber and expedition 'firsts', including the first Australian Everest ascent of Tim McCartney-Snape and Greg Mortimer, both reaching the summit without supplementary oxygen. In addition to supporting Australians in their summit pursuits of the 'Big Five' and all seven summits, Mountain Designs is also known for successfully cultivating and supporting young climbers and adventurers, including Alyssa Azar, the youngest Australian to climb Everest, in 2016.
"Not only is Mountain Designs one of the greatest stories in the history of global specialty outdoor, I'm enthralled by the humbleness and trusted, quiet character of this significant brand," says Robert Yturri, SVP Global Business Development. "Paralleled in timeline with The North Face and Patagonia, Mountain Designs was an original leader in product innovation, environmental best practices and historic climbing and mountaineering achievements. It's about time the rest of the world is going to experience them."
Mountain Designs will stand out at Outdoor Retailer with its combination of authentic mountain heritage and use of innovative, sustainable fabrics. With product ranging from technical gear fit for the summit of Everest to outdoor lifestyle apparel, retailers and media can expect a first look at:

• Seawool - Combining recycled oyster shells and reclaimed plastic bottles, Seawool delivers a new standard of eco-conscious, highly functional fabric. These apparel pieces provide insulating warmth and are soft, wrinkle free, quick-drying, anti-static and naturally prevents odor.

• Coffee – Mountain Designs' efforts to turn food waste into technical clothing continue with their MD ECO Down. The insulation uses ethically sourced 600 fill power duck down blended with recycled coffee bean fiber for a compressible, lightweight garment that offers warmth, softness and natural odor control.

• HD Wool Active Insulation – Lightweight and all natural, HD Wool absorbs sweat and moisture and releases it into dry air, keeping you dry and balancing your body temperature with the weather.

• DriRelease Cashmere – This luxurious fabric is moisture-wicking and quick-drying; it also features a natural odor neutralizer to keep you feeling fresh in the outdoors.

• Corespun Merino – Australian-sourced and spun, this fabric is 40% stronger than 100% merino of the same weight. Corespun merino retains its shape after washing and has greater resistance to pilling and abrasion.

• Super Dry Baselayer Technology – Dual action technology of inner and outer layer polypropylene allow Mountain Designs baselayers to trap warmth and release moisture, improving on past standard polypropylene designs that held damp air close to the body. An inner layer of mesh enables airflow, while the outer layer's wicking fibers disperse moisture over a wide area for faster drying. Super Dry baselayers also feature Polygiene, an anti-microbial treatment that inhibits the growth of odor-causing bacteria.

Visit Mountain Designs in the Venture Out section of Outdoor Retailer at booth VO2274. The team will be on hand throughout the show to share details of the brand's rich history of adventure and plans for a sustainable, eco-friendly future.



---