Back to News
Robby Burleson, Global Marketing Manager for Bike & Board Sports at G-Form
July 18, 2017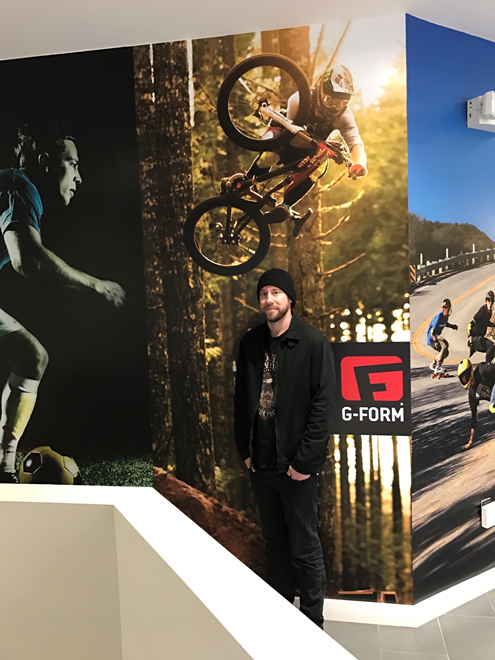 Robby at G-Form Headquarters in Providence, RI
What are you responsible for as Global Marketing Manager for Bike & Board at G-Form?

At G-Form I'm responsible for our global bike, board, and action sports marketing strategy, including: planning, social media, athlete management/activation, promotions, content creation, events, product introductions, and PR.
I collaborate with the sales and product management teams to develop product positioning and marketing messages to support new product launches. Some of the ways I support the sales team are through developing promotions, sponsorships, collateral, trade show messaging, POP, and sales meeting presentations.
Outside of marketing strategy I also outline bike and board/ski photoshoots and product videos which means directing, writing scripts, location-scouting, and athlete management. A top priority in my position is to identify, research, and develop new partnerships and event sponsorship opportunities.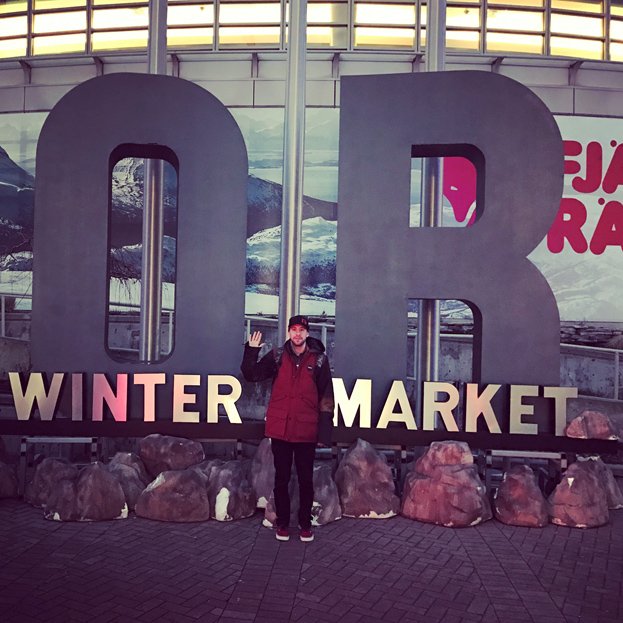 Robby at Winter OR, Salt Lake City Utah 2016
Bike & Board categories are relatively new to G-Form, where do you hope to see in the future for those categories?
Bike is actually the foundation of G-Form, and started with the company in 2010. It's one of our strongest markets and we continue to develop new products, introduce world-class athletes, and grow the sport segment both in MTB, and BMX. This past June we expanded bike with an Elite line of products that provide extended body coverage and protection to elevate both the bike and board sport categories to the next level.
In Winter 2016 we also introduced a roster of snow athletes to the G-Form family. We offer a Pro-G short designed specifically for skiing and snowboarding. It was an amazing experience and an honor putting together this team of athletes in such a short amount of time (I started at G-Form in November). The athletes were picked for their abilities in their sport along with the passion they had for G-Form products.
We wanted a team that contributes to the overall success of the company and feel invested into the product they are using. We work closely with our athletes to make sure the product is performing at the highest level and gather feedback in testing unreleased product.
G-Form has an exciting future as the brand continues to grow in success and momentum. What started as a small protection brand for outdoor sports, quickly turned into a worldwide protection brand for major sporting needs. It's an exciting ride and an amazing experience signing some of the best athletes in the world.
On the team sports side, we see MLB players are now wearing G-Form and we are the official protective partners of the Boston Red Sox. Even though I don't work in that category, it's awesome to see growth across new categories like baseball.
Robby Burleson at Mountain Creek Resort Winter 16/17
What makes it the right fit for you and G-Form?
We both have a big vision to grow within the action sport categories. I've had roughly 10 years working in the industry and bring the required skill set to implement a solid marketing plan into each sport category.
At my previous role with Hookit, I was fortunate to have great leadership from Scott Tilton, CEO and RJ Krause, VP. I learned so much from them as well as other mentors along the way that helped me grow. Coming to G-Form I am fortunate to have another great set of leaders including Michael De Leon, VP of Marketing and Bob Burbank, CEO. Both have been in the sports industry for many years working with brands like Burton and Cannondale. This helped make the transition so much easier knowing that I have a great support system with leaders that care about the product we are producing and a vision of revolutionizing protection in sports.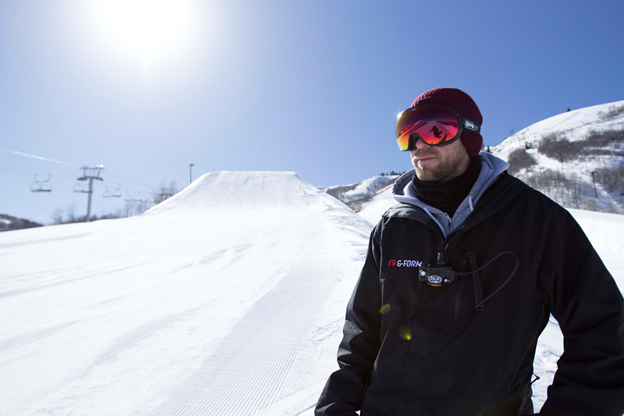 Robby at Park City Utah Winter 16/17
Accepting the position at G-Form required you to relocate from Southern California to Rhode Island. What went through your mind as you made that major decision?
Honestly, I didn't know exactly where Providence, Rhode Island was on a map or anything about the city, so it was a big decision to pack up and leave everything I know behind. Ultimately, I am happy with my decision – it's helped me grow as a person and appreciate a new sense of independence in the process. It's a weird feeling moving somewhere out of your comfort zone, but I've been granted a sense of clarity and it's been a rewarding process.
I try treat each day as an opportunity to meet new people and build new relationships. Also, the film "Something about Mary" was filmed in Providence, and "Family Guy" T.V. show is based here so It must have something appealing to it haha.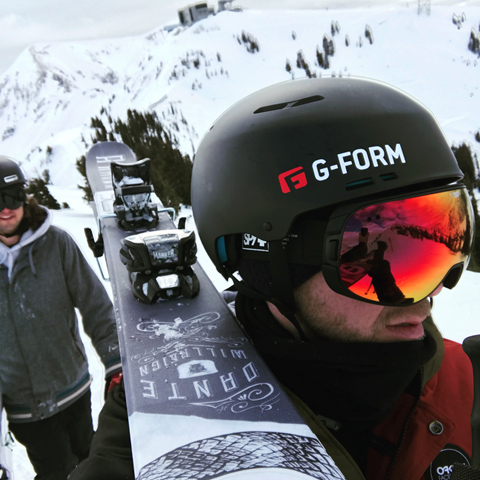 Robby at Snowbird Utah, Winter 16/17
What do you find most exciting about what you're doing with G-Form?
It's a rapid pace and a company that's growing. It's awesome to be part of something that will be bigger than I can even imagine at this point. Building and growing existing sport categories is a dream come true. Working with athletes I've looked up to my entire life, or athletes that I have a personal relationship with is a bonus.
One element I also love is being on the front line of innovating new products that will come to market in the next few years. I am fortunate to have a good support team of co-workers who encourage me and give me the freedom to build my categories with a great deal of freedom.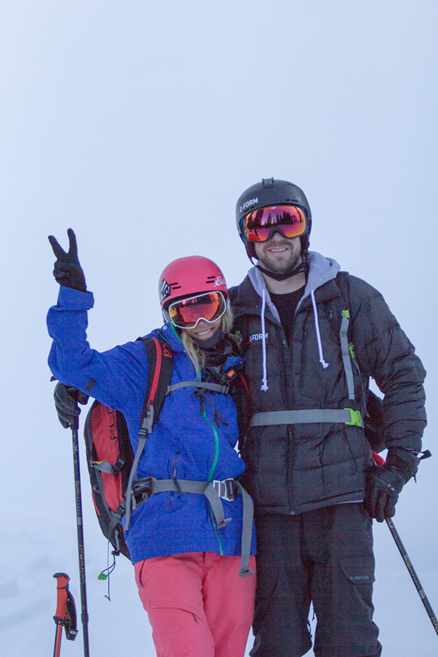 G-Form Athlete Lynsey Dyer and Robby
Can you tell us about your career journey? How did you first get started in the industry?
At 13 years old I realized I wanted to be a pro skier and would stop at nothing to make my dreams come true.
I attended my first semester at Cal State San Bernardino, but quickly put my education on hold and moved to Mammoth Mountain to pursue my dream of being a professional skier.
Two months into training I tore my ACL and that was the first time I was plagued with a serious injury. I returned to school, rehabbed my knee for another year and came back stronger the next season. I went to school and competed in events around the US. Shortly after I blew out my knee again and had to have another surgery on the same knee. This is when I started to consider that maybe I wasn't going to be a professional skier, come to terms with that, and realize that I wanted to stay in the industry.
I graduated with my Bachelor's degree in Mass Media Communications. During my last two years of school I was also working at my hometown Ski Resort Mountain High in the Marketing Department. I started at the bottom and worked my way up to Event Manager the year after I finished school. I packed up and headed to Mammoth Mountain again where I started working as a ski coach and in the marketing department.
After a season in Mammoth I was given the opportunity to work for Hookit in San Diego managing the Monster Army Program. This is Monster Energy's Amateur action sports development program. I worked at Hookit for a little over 4 years and turned the Monster Army into a world class athlete development program. Multiple athletes that came through the program are now professional athletes and it was an amazing experience. During that time, I also co-founded what would become the biggest US BMX Tour, the Monster Army Recon Tour. I traveled all over the US for three years hosting BMX events and creating a space for a sport that had been ignored.
I've always worked as hard as I can to get where I am today. If I can leave any advice it would be never stop believing in yourself, no matter what others may say. I didn't have it easy and didn't have connections like many other people in the action sports community had to get a job. Hard work and perseverance got me where I am and I wouldn't change it for anything.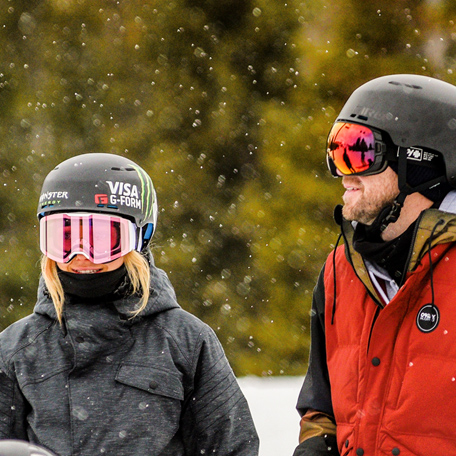 G-Form Athlete Maggie Voisin and Robby
---