BACK TO NEWS
The Malakye Social Rolls Through Denver
Okay, okay. This has to stop. Kidding! The Malakye Social can't stop / won't stop. It's a great event. People have tons of fun, make new connections, and go home happy. Why would we ever stop doing this?

We descended on Denver. Chrome Industries opened its doors to the Malakye crew, offered a great discount (more than a few people left with new gear), PBRs, pizzas, and…a skate session? Yup. Here's what it looked like. (if you haven't checked out Portland, San Francisco, or Salt Lake City, have a look and meet us at our next stop in Austin).
A huge thanks goes out to Bradd Rigoni and the whole Chrome Industries crew. Thank you.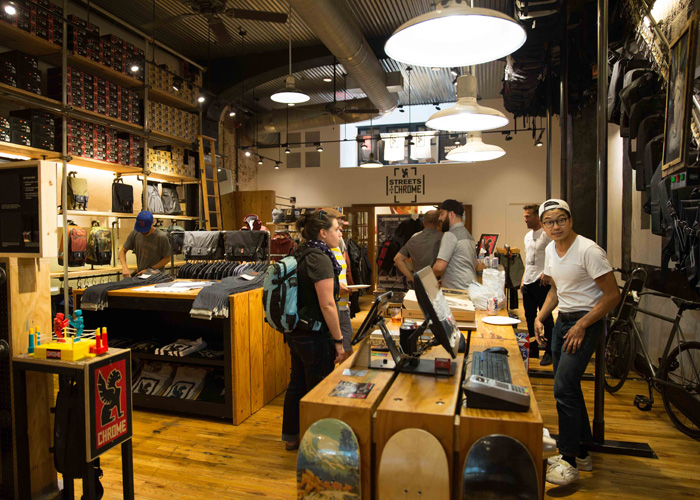 For real, it's on. Here we go.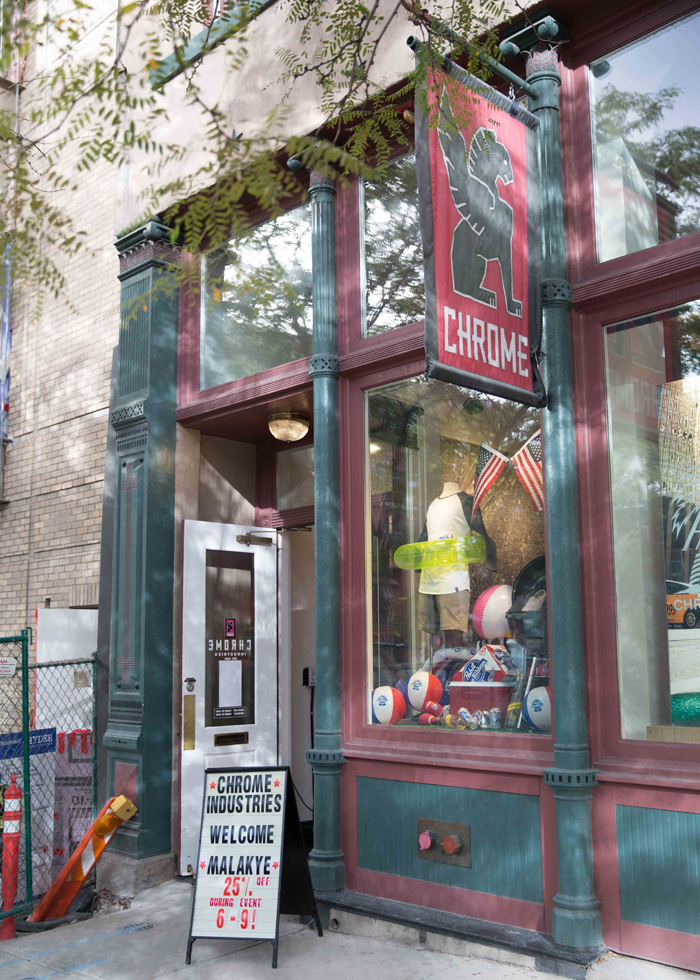 Thank you. That's an appropriate comment here. Thank you.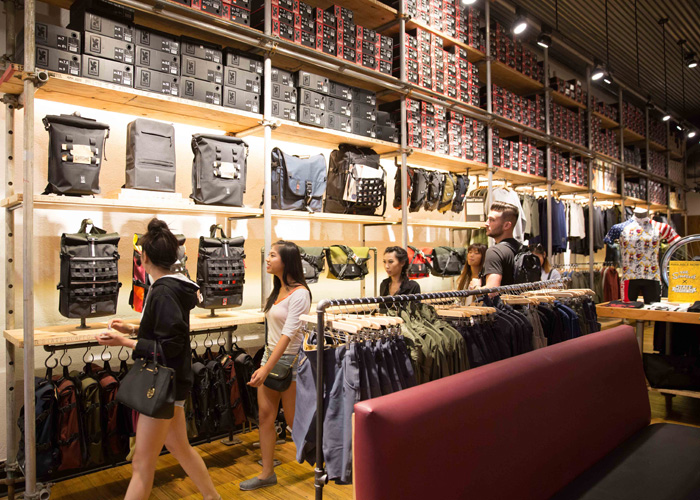 The store is so well done. These shoppers know it, too.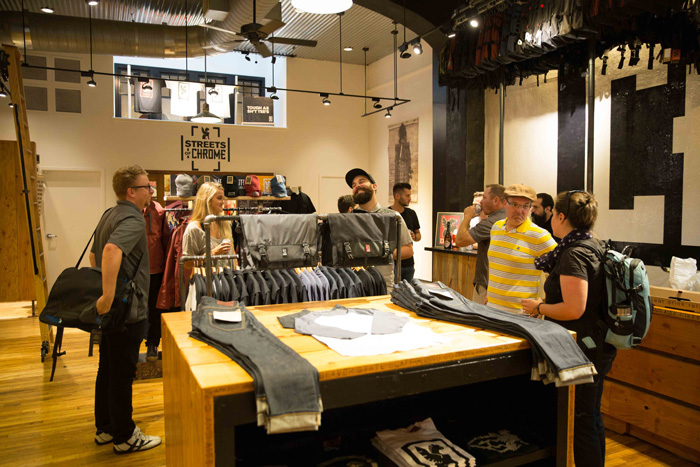 Don't doubt it. Wait for it.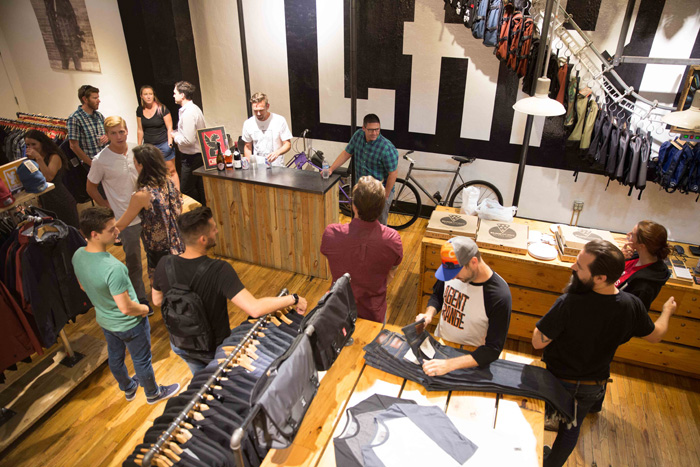 Yup. This is exactly how we socialize.
Merch purch.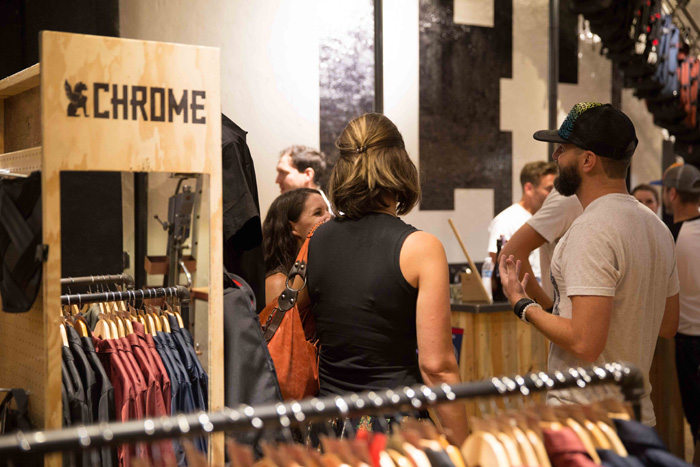 Somebody is being funny. For sure.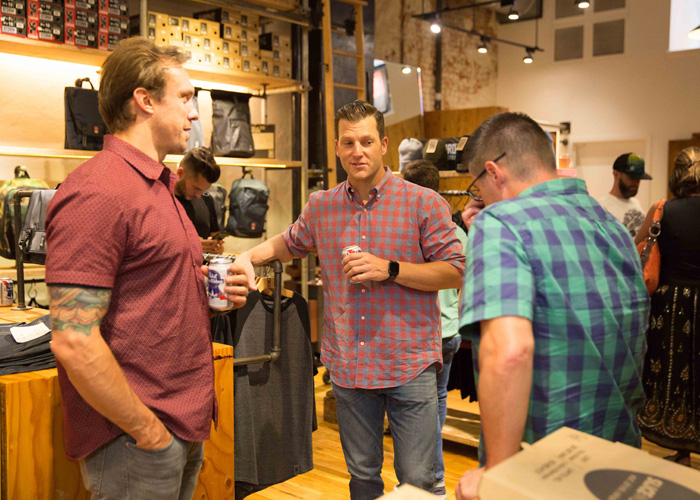 Hmm....something is questionable. For sure it's not that pizza. That was good.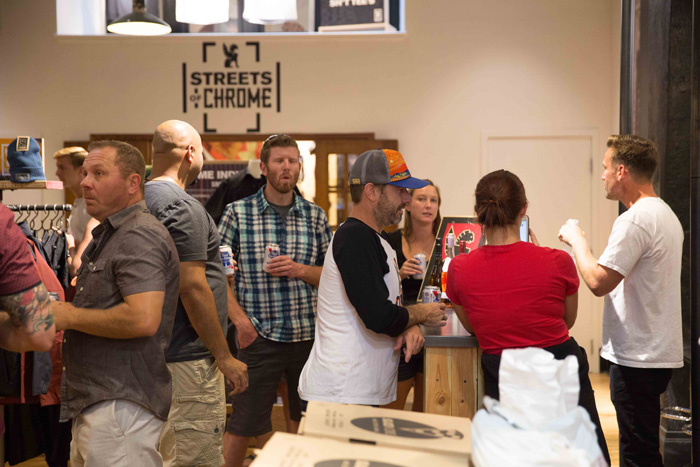 Where's it going from here though? Keep scrolling.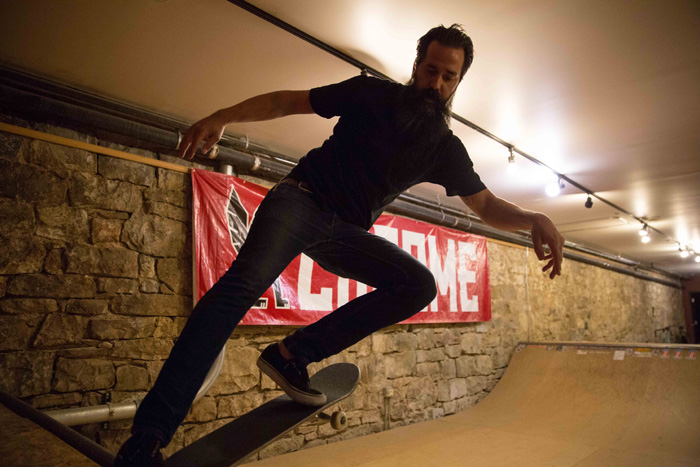 Yup. Bradd Rigoni (master of the house) brought everyone down into the basement.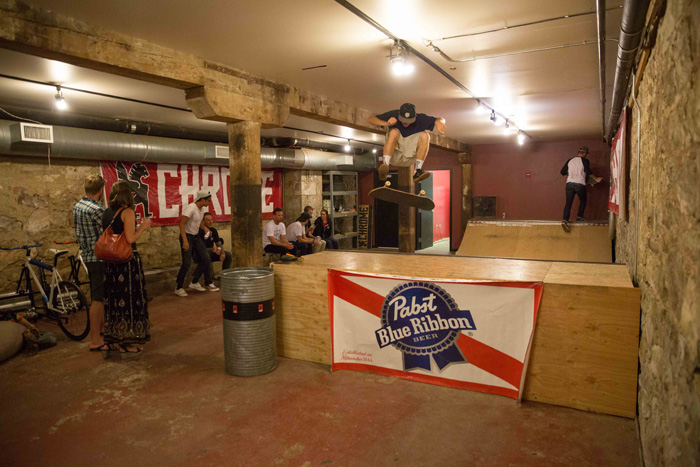 This kid has light feet and high hops. Also is the next generation of road reps.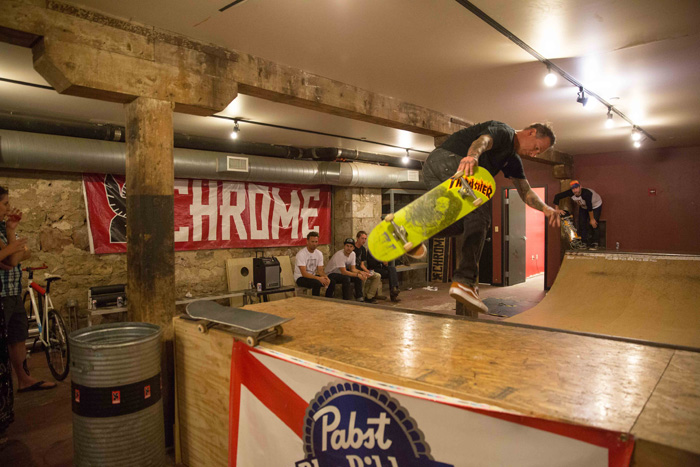 This is his boss.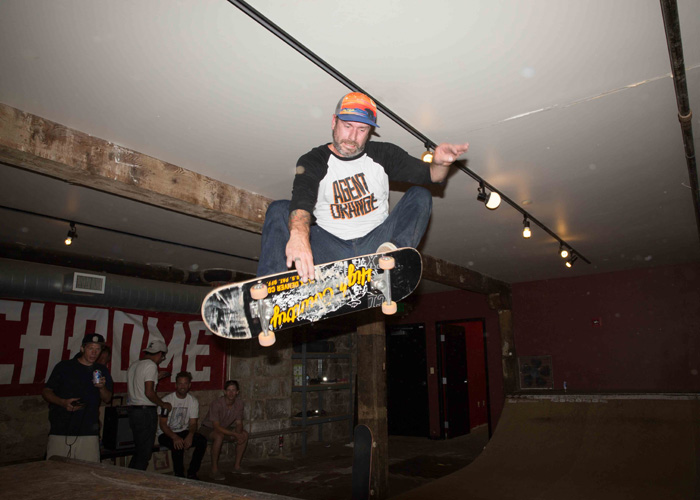 And this is Tim Glomb.
That's it. Next stop is in Austin. See you there?
---