Back to News
2017 Surfers' Hall of Fame Welcomes Bethany Hamilton
July 25, 2017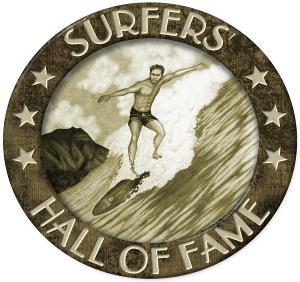 The Surfers' Hall of Fame is pleased to announce that Bethany Hamilton, who survived a tragic shark attack in 2003 and went on to become an inspiration to millions of surfers and non-surfers alike across the globe through her story of determination, faith and hope, joins surfing royalty with her induction on Friday, August 4th in Huntington Beach, California.
Bethany joins Australian Mick Fanning, who overcame a career-threatening injury and one of sport's greatest competitive dynasties, in the form of American Kelly Slater, to reach surfing's highest echelon three times to date, as this year's inductees. The duo will have their hand and footprints immortalized in cement for the ages at 9:00 a.m. in front of Huntington Surf & Sport; under the watchful eye of Duke Kahanamoku, the sport's spiritual leader.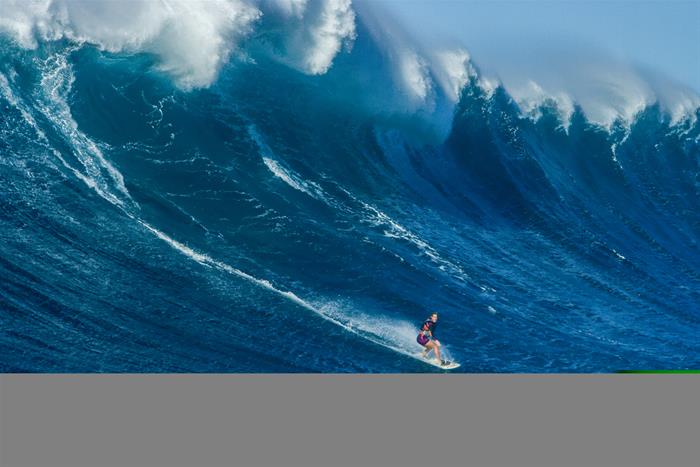 "Together, Bethany and Mick's achievements are the things legends are made of," said Surfers' Hall of Fame founder Aaron Pai. "Both Bethany and Mick have inspired generations of people with their will to be unstoppable! They are truly the King and the Queen of modern Surfing!"
Bethany Meilani Hamilton-Dirks was born in Lihue, Kauai. Raised in a surfing family, along with older brothers Noah and Tim, Hamilton learned to handle the waves at an early age. She began competitive surfing at age eight, and by age nine she had earned her first sponsorship. A member of the Hanalei Surf Co. team, the home-schooled Hamilton proved capable of beating more experienced surfers in competition.
In May 2003, she won both her age group and the open division of Hawaii's Local Motion/Ezekiel Surf Into Summer event. Shortly afterward, she finished second in the open women's division of the National Scholastic Surfing Association (NSSA) National Championships at San Clemente, California. Bethany clearly was destined to rise to top of competitive surfing's elite ranks.
On the morning of October 31, 2003, then 13 year-old Bethany went out to surf at Tunnels Beach in Ha'ena with her best friend, Alana Blanchard, and Blanchard's father and brother. While lying on her board, Hamilton suddenly felt intense pressure on her left arm and was pulled back and forth for a few seconds before the flurry passed. Initially feeling no pain, she noticed the water around her had turned red, and her shocked friends realized that her left arm had been severed nearly to the shoulder.
Blanchard's father fashioned a quick tourniquet from his surfboard leash and led everyone to shore. Hamilton was rushed to Wilcox Memorial Hospital, bumping her father from the operating room where he was about to have knee surgery. Although she lost approximately 60 percent of her blood following the attack and underwent several surgeries, she was stabilized and released after a few days. As the story drew national attention, it was determined that Hamilton had been attacked by a 14-foot tiger shark.
Bethany vowed to return to surfing as soon as possible and, one month after the attack, she returned to the water. Within two years Hamilton had won a national amateur title.
In 2007, Bethany realized her dream of surfing professionally and since then her story has been told in a New York Times best selling autobiography and the 2011 film, SOUL SURFER. Competing as a wildcard at the 2016 Fiji Women's Pro, she placed third after upsetting two of the top seeded women on the world tour, Tyler Wright and Stephanie Gilmore. Bethany has continued her recent success well into 2017, currently rating top 20 in the world despite a limited schedule.
"When Bethany beat World No. 1 Tyler Wright along with six-time World Champ Steph Gilmore in the 2016 Fiji Women's Pro in challenging surf at Cloudbreak to finish 3rd over all... that is a beautiful thing," said Aaron Pai. "When Mick went back to the J-Bay Open in South Africa a year after getting attacked by a Great White Shark and won the contest…that is a beautiful thing! We are honored and excited to induct Bethany and Mick into the Surfers' Hall of Fame!"
Today, Bethany is involved in numerous charitable efforts, including her own foundation, Friends of Bethany, which reaches out to amputees and youth, encouraging a broken world by offering hope to overcome through Jesus Christ.
Using her platform as a professional athlete to promote living a fit and healthy lifestyle, Bethany authored the book BODY AND SOUL in 2014. Her latest project, UNSTOPPABLE, a surf documentary which will showcase her as one of the best women surfers in the world, will release soon. Bethany's greatest joy is being a wife and mother, and she continues to touch and inspire lives globally as a professional surfer, and motivational speaker. She will be honored as SIMA's 2017 Waterman of the Year.
The Surfers' Hall of Fame induction ceremony pays tribute to those individuals who have made an indelible mark on the sport, industry and culture of surfing. Annually, tens of thousands of visitors travel to Huntington Beach's downtown area and literally walk in the footsteps of surfing superstars and legends from several eras including Laird Hamilton, Andy Irons, Jack O'Neill, Robert August, Bob Hurley, Sean Collins, Kelly Slater, Lisa Andersen, Gerry Lopez, George Downing, Shane Dorian, Greg Noll, Corky Carroll, Shaun Tomson, Rob Machado, Timmy Turner, Shawn Stussy, Rabbit Kekai and many more, who are already immortalized in cement.
The nation's first imprint collection of legendary surfers, the Surfers' Hall of Fame celebrated its first induction in 1997 inside of specialty retailer Huntington Surf & Sport where several slabs remain. Four years later with the blessing of the City Council and a stunning bronze statue of Duke Kahanamoku serving as a backdrop, the ceremony moved outside to the corner of PCH and Main, less than 100 feet from the famed Huntington Beach Pier, site of the Vans U.S. Open of Surfing. This year's induction ceremony features the inductees, family, friends, pro surfers and industry titans. Further information is available at http://hsssurf.com/shof/.
---