Back to News
CamelBak Pursuit Series Snowbasin Sets A High Standard For Outdoors Adventure Weekends
August 16, 2017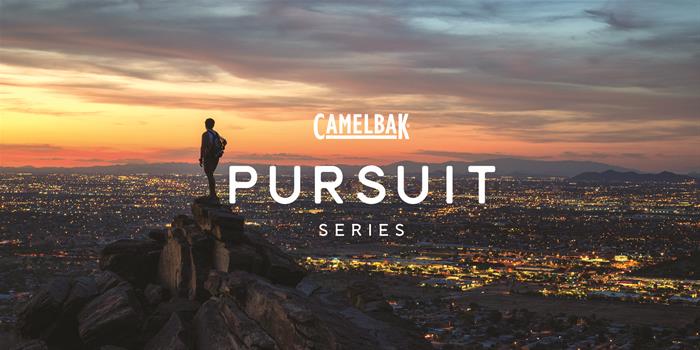 The inaugural CamelBak Pursuit Series at Snowbasin Resort, UT came to completion in the evening of Sunday August 13th, after 3 days of what can only be described as the ultimate outdoors adventure weekend. With hundreds of educational, sporting, creative, active and engaging activities on offer, Pursuers fully immersed themselves in the beauty of Snowbasin Resort while learning new skills and enjoying a variety of experiences. Designed to encourage confidence, community and immersion in the outdoors, CamelBak Pursuit Series is the brainchild of Eventus Outdoors and The Outbound Collective, the outdoor industry's fastest growing online platform and community. CamelBak, the Series' title sponsor provides a wealth of experience and education for outdoors enthusiasts.
CamelBak Pursuit Series, Snowbasin saw 300 Pursuers, volunteers, guides and staff come together, and with an average of 85 activities a day to choose from, each Pursuer attended 13.33 activities/field sessions over the course of the event (or just over 4 activities per day), including Mountain Bike Riding the Obstacles with Trek, Run Better Clinic with Altra Running, Wildcrafting Hike with Juniper Ridge, Back Patio Grilling with Camp Chef, Outdoor First Aid Basics with MED, Gardening with Small Spaces with Muck Boots, Up Your Mental Game with SMITH Optics, and Campfire Cocktail Mixology Class with Tito's Vodka, amongst many others.
CamelBak Pursuit Series' offers unique outdoors experiential education opportunities, such as the popular "Scenic Hike with an Outdoors Writer" from 1pm - 2pm each day, which featured Kassondra Cloos, Associate Editor at SNEWS. A wanderlust-filled mountain hike and engaging Q&A with Cloos provided an insightful and engaging look into the life as an outdoors professional, inspiring 14-year-old aspiring writers and 65-year-old enthusiasts alike. "The CamelBak Pursuit Series was a wonderful opportunity for us to raise awareness about SNEWS' new online writers' courses in an organic way. I had so much fun leading a hike about how to get into outdoor journalism, and was overwhlemed with how engaged participants were throughout the weekend," Cloos enthused. "As a participant, I got out of my comfort zone and tried activities I'd been hesitant to try on my own, like mountain biking. I would absolutely attend Pursuit Series again, both as a presenter and a Pursuer."
CamelBak Pursuit Series is now headed to Sanborn CP, just 50 miles south of San Francisco, CA, for the final event of 2017, and will feature a similarly structured choose-your-own-adventure itinerary, with the addition of site-specific activities such as Dawn Patrol Surfing. Every day at Pursuit Series is as action-packed or as rejuvenating as each individual Pursuer pleases, and camping or glamping accommodations are available for couples, solo-adventurers, families, friends and groups to expand their horizons and create an action-packed weekend of adventure memories.
Co-founder of CamelBak Pursuit Series, Julia Stamps Mallon said; "Pursuit Series, Snowbasin proved to be an absolutely labor of love for us. The overwhelmingly positive feedback and support of the event has fueled our passion to bring this style of event back in 2018 and to expand on our offerings and locations. We cannot thank our title sponsor CamelBak, our incredible partners, volunteers, guides and Snowbasin Resort enough, and are looking forward to the next installment at stunning Sanborn County Park in a few weeks. For anyone with a curiosity for the outdoors and a desire to learn a new sport or skill, we urge you to Take it Outside, and join us at CamelBak Pursuit Series, Sanborn CP. You won't regret it!"
More information and the full schedule for the two locations can be found online. The CamelBak Pursuit Series is a joint venture between The Outbound Collective and Eventus Outdoors.
The CamelBak Pursuit Series:
Salt Lake City, UT (Snowbasin); August 11-13, 2017
Snowbasin Photography: please attribute both the photographer and The Outbound Collective.
San Francisco, CA (Sanborn CP); September 8-10, 2017
Tickets are on sale, and can be purchased at: https://pursuit.theoutbound.com/san-francisco/
Social Media:
Facebook: https://www.facebook.com/TheOutbound/
Twitter: https://twitter.com/TheOutbound
Instagram: https://www.instagram.com/theoutbound/
Hashtags: #TakeItOutside #InPursuit
---