BACK TO NEWS
EVS Sports Hires Magnus Jureen as International Brand Manager
Rancho Dominguez, CA (8/18/2017) - EVS Sports, the industry leader in motocross and street bike protective gear, is proud to add Magnus Jureen to the EVS Team of Brand Managers.

EVS Sports is excited to announce the newest member of our team, Mr. Magnus Jureen. Magnus comes to EVS with an extensive background in the action sports industry, most recently having worked as a Direct Business Manager for FOX Racing in the Nordic territory. In this new role, Magnus will provide sales and marketing support to EVS dealers in Europe, Asia and the Middle East. He will work as an EVS advocate for consumers, dealers, distributor reps and the industry as a whole.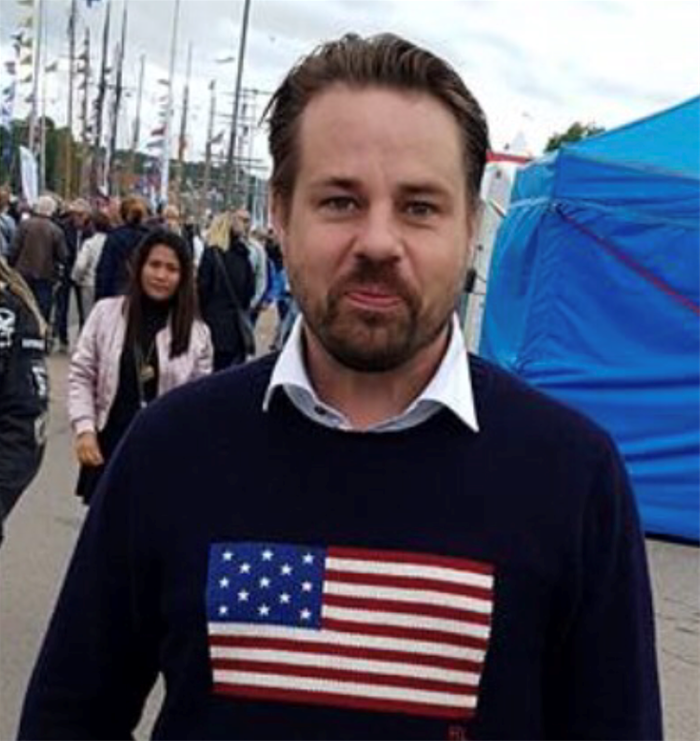 With years of experience in the industry, Magnus is a welcome asset to the EVS team. Before his most recent job with Fox, Magnus worked for ONE Industries and even spent time as an EVS Sports distributor from 2003-2010. Magnus' understanding of sales, marketing and the industry as a whole will be a welcome addition to the EVS Team.
Magnus has a true passion for the moto industry and can often be found tearing up local tracks on his KX450F during his down time. He currently resides in Sweden with his wife and two kids. Magnus is eager to get to work in his new role with EVS and looks forward to helping promote the EVS message of safety throughout the European market.
When asked about his new position with EVS Sports, Magnus had this to say, "When the opportunity to rejoin EVS came, it was a no brainer. I get the chance to come back to the group of people I started my career with; it's a dream come true!"

Todd Lentz, Director of Global Sales and Marketing at EVS, echoed those thoughts saying, "We are extremely excited to welcome Magnus to the EVS Team! Magnus knows the industry and what it takes to be successful. His knowledge of the EVS product line is second to none; we look forward to many years of success with Magnus in this role."




About EVS Sports

Founded in 1985, EVS Sports continues to be the leading innovator of Motocross and Street bike protective gear. Originally established as a motocross specific knee brace manufacturer, it all started with the AMX-5. What started out as one knee brace has evolved into an extensive line of knees braces, neck supports, helmets, chest/back protection and a long list of protective gear to keep riders safe on the track or the street. For more information on EVS Sports, please visit www.EVS-sports.com; or find us on Twitter.com/evssport, Facebook.com/evssports, and Instagram.com/evssports
---