Back to News
Adventure-inspired Shoe and Yoga Brands Pose Together for Common Thread Collaboration
August 30, 2017
Connecting with their spiritual side, BANGS Shoes - the adventure-inspired shoe company that gives back - is getting their Namaste on with an exciting new collaboration with The Southern Yogi. The collab - inspired by the universal truths that connect all humans: fear, hope, tragedy, love - launches August 29th and will produce limited edition anklets named Common Thread. The brands hope the anklet - that will also get you 15% off a pair of BANGS shoes with code COMMONTHREAD - will promote a sense of unity with the reminder we all have a common thread.
"We first worked with Morgan (The Southern Yogi) in 2015 so our brands have kind of "grown up" together, but even before we first collaborated I looked up to her as someone who truly embodies our mission: passion, adventure and positivity," said Hannah Davis, BANGS Founder and CEO. "We wanted a fun accessory that could be worn during any adventure, a positive mission, fun, and voila! Common Thread Anklet."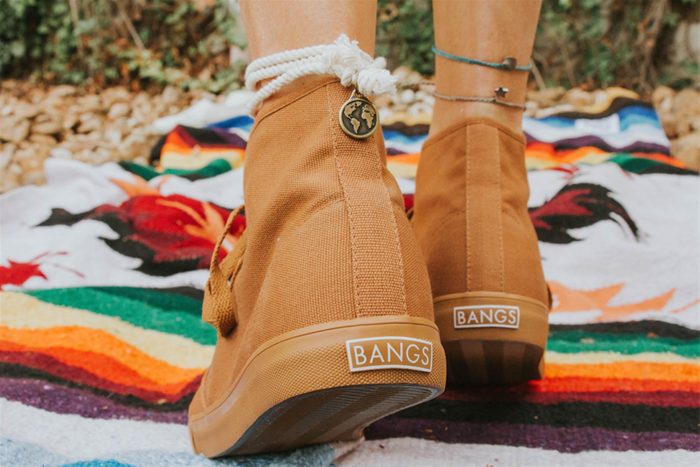 The Common Thread anklet - that can also be worn around the wrist - is made from 100% unbleached cotton and features a lead free bronze pewter pendant of the world. It is sold directly from BANGS Shoes Web site and The Southern Yogi's Web store for $20. There is a limited number available.
"We love working with companies and individuals who align with our mission!" Davis said of the project. "I hope collaborations continue to be a big part of our brand. Especially ones that spread a message of good!"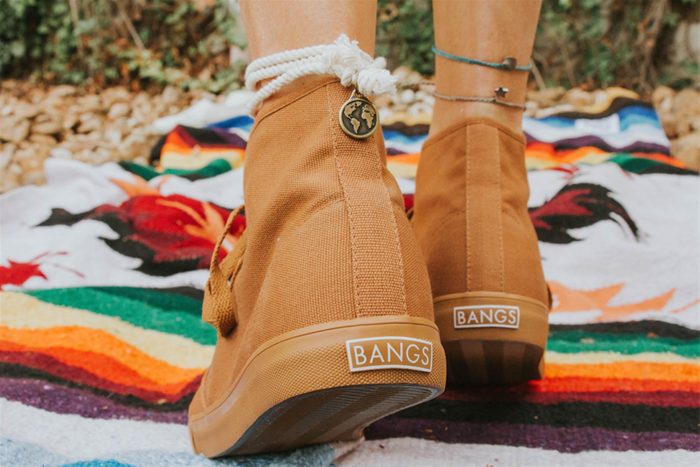 ABOUT BANGS
BANGS Shoes is an adventure inspired footwear company created to make the world a better place. With a social mission that invests in entrepreneurs around the world and a brand Ambassador Program focused on encouragement and connection, BANGS Shoes donates 20% of all net proceeds to their non-profit partner KIVA – loans that change lives. To date, BANGS has helped invest in 600 entrepreneurs in 63 countries, including the USA. Join the conversation @BANGSShoes or #LiveBANGS
ABOUT THE SOUTHERN YOGI
The Southern Yogi is a Kentucky based yoga instructor and author whose mission is to spread the joy they've found from within her own practice, with a little dose of real life sprinkled throughout. Practice with her @the_southern_yogi.
---