Back to News
6th Annual Exposure Women's Skateboarding Event Press Release
September 20, 2017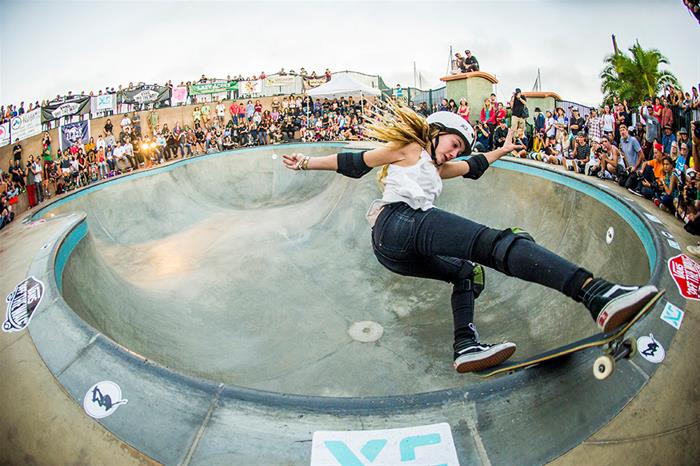 "I believe the fastest growing category of skateboarding right now is the girls." Said Christian Hosoi, skateboarding legend. "I am blown away by how far their skateboarding abilities have come in recent years and can't wait to see them at the greatest women's skateboarding event." Hosoi and his company Hosoi Skateboards support the annual Exposure: Women's Skateboarding Event each year.
On November 4th, the world's top female skaters will return to Encinitas for the 6th annual Exposure event. With over 130 skaters and a $50,000 prize purse, Exposure has become the world's largest women's skateboarding event.
Skateboarders travel from Australia, Brazil, Holland, South Africa, France, Colombia, Argentina, Canada, Japan and all over the U.S. to compete in vert, bowl and street disciplines. Past skaters include: Lizzie Armanto, Vanessa Torres, Sky Brown, Lacey Baker, Alexis Sablone, Mimi Knoop, Alana Smith and Nora Vasconcellos.
"It's an amazing event that helps boost women's skateboarding." said Jordyn Barratt, who has been competing in Exposure since 2013. Barratt made her pro debut in 2016 and placed 2nd in both Pro Vert and Bowl.
Each year, the event features autograph sessions with action sports stars such as: Mitchie Brusco, Cara-Beth Burnside, Pierre-Luc Gagnon (PLG), Lyn-Z Adams Hawkins Pastrana, Steve Caballero, Austin Poynter, Josh Kerr and Tom Schaar.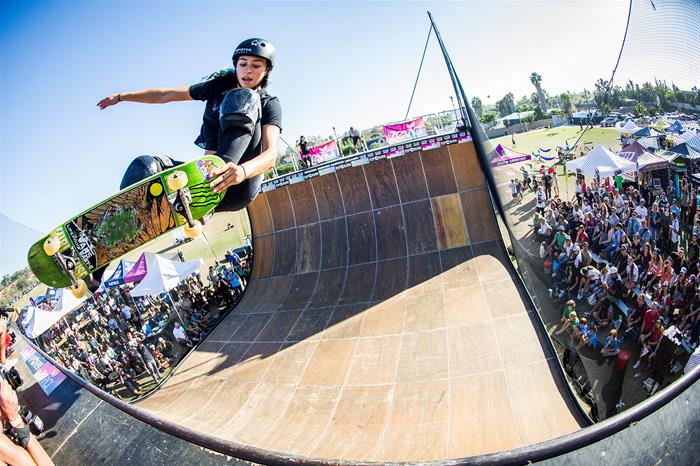 EXPOSURE Skate, a nonprofit empowering girls through skateboarding, is bringing this annual event back to the Encinitas Community Park. This free event runs from 9 a.m. until 6 p.m. During this action-packed day, attendees can watch their favorite female skaters compete in the Zevia Vert contest on the Tony Hawk Industries Vert Ramp, in the XS/Vans Bowl contest or in the Zumiez Street Contest. Families can participate in free Yoga and Camp Tanuga Learn-to-Skate Clinics or spend the day shopping and getting autographs in the vendor village.
EXPOSURE donates proceeds to Community Resource Center's Carol's House, a local shelter for survivors of domestic .
"CRC is proud to partner with Exposure to uplift and empower young women and girls. Exposure's contributions directly support critical services for families that have been impacted and uprooted because of domestic violence including CRC's 24-hour hotline, counseling services, and children's programs." Said Rebecca Palmer, Director of Programs at CRC. "We appreciate Exposure for their partnership enabling CRC to provide tangible support to families during this critical moment in their lives."
Exposure would like to thank our current sponsors and supporters: Tony Hawk Foundation, San Diego County, Zevia, Zumiez, Camp Tanuga, Vans, Etnies, XS, Magic Bullet Records, Performance Health, Sector 9, Woodward, Speedlab Wheels and Hosoi Skateboards.
For more information, follow @exposureskate on Instagram or visit www.exposureskate.org .
---