BACK TO NEWS
Matix and Mountain Dew Team Up to Release a Retro-Inspired Fall 2017 Apparel and Accessory Collection
Matix Clothing Co. officially launched its first-ever apparel collaboration with Mountain Dew® today, featuring the brand's popular retro logo for the 2017 fall season. Amateur California skateboarder Reemo Pearson, a sponsored rider for both Mountain Dew and Matix Clothing Co., played a key role in the creation of the new collection, cohesively linking the brands through vintage appeal and a modern, stylish fit.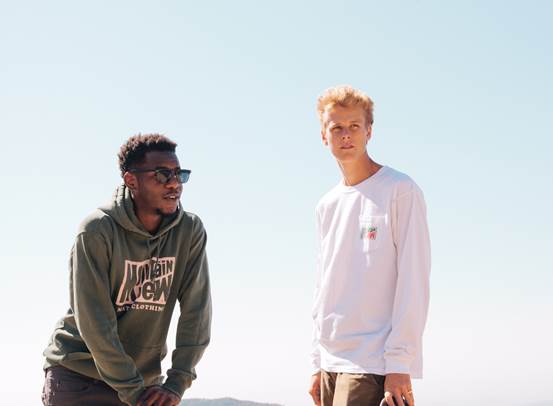 "Working on this project with Mountain Dew has given Matix Clothing Co. a unique opportunity to collaborate with Mountain Dew's pro and am skateboarders including Reemo Pearson and Jordan Maxham," said Gabe Clement, marketing manager for Matix Clothing Co. "We have captured the nostalgia around Mountain Dew by incorporating their throwback logo and tying in the skate look and feel that comes from the roots of the Matix brand."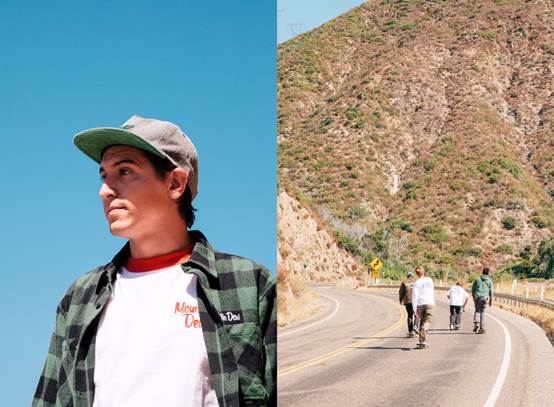 Check out the video of Pearson and Maxham, joining Anthony Anaya and Jared Cleland, showcasing the new collaboration and its overall goodtime vibes:
The eight-piece modern fit, vintage collection includes flannels, hoodies, hats and tees and is now available in select stores and online at matixclothing.com.
About Matix Clothing Co:
Headquartered in Los Angeles, California, Matix is rooted in skate and surf cultures. The lifestyle, attitude and look are innate in the clothing the brand makes while the graphics create an opportunity to tell a story of the lives the brand's creators and riders live. For more information, check out www.matixclothing.com, facebook.com/matixclothing or follow @matixclothing on Instagram and Twitter.
About Mountain Dew:
Mountain Dew, a product of PepsiCo Americas Beverages, is the No. 1 flavored carbonated soft drink in the U.S. With its one-of-a-kind citrus taste, Mountain Dew exhilarates and quenches with every sip. In addition to original Mountain Dew® and Diet Mountain Dew®, the permanent DEW product line includes Mountain Dew Code Red®, Mountain Dew LiveWire®, Mountain Dew Throwback®, Mountain Dew Voltage® and Mountain Dew White Out®. For more information, check out www.mountaindew.com, www.facebook.com/mountaindew or follow on Twitter @mountaindew.
---