Back to News
BANGS Shoes Turns 5!
October 18, 2017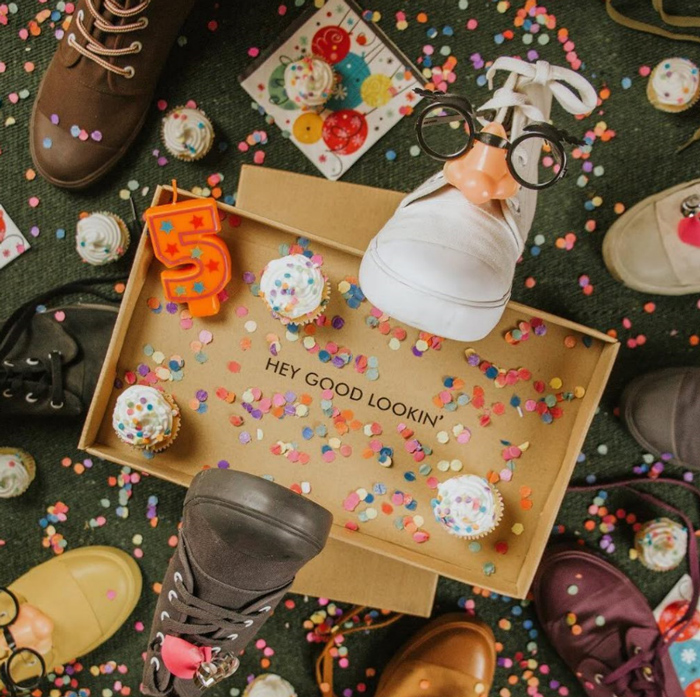 The adventure shoe company celebrates half a decade inspiring others to explore.
Five years ago, BANGS Shoes was just an idea in founder's Hannah Davis' head and a pair of sneakers she'd found on the streets of China. Today, the adventure shoe brand has surpassed $2mil in sales, helped fund loans to 800 entrepreneurs in 64 countries, and grown from one style to five. Seems like a reason to celebrate!
And celebrate they will. From photo contests, to giveaways, to reflections of what the brand has achieved over the last half-a-decade, BANGS is giving back to its fans while simultaneously raising awareness for their nonprofit partner - KIVA. KIVA provides recyclable loans to small businesses and entrepreneurs worldwide: loans that change lives.
"It's unreal to think we're celebrating our fifth birthday!" Founder, Hannah Davis, said of the milestone. "This #BANGSturns5 celebration has forced me to stop and look at the past, something I think a lot of brands fail to do because we're hyperfocused on future growth and development. BANGS still has a lot of work to do, but I cannot believe we're able to pass this five year milestone."
Focusing on adventure and a lust for outdoor exploration, BANGS has evolved their designs dramatically since the first pair in 2012. Aside from adding colorways, styles and embroidery, they've also worked closely with customer feedback, changing dimensions, materials and aesthetics.
"The most important evolution has been the comfort and durability of our shoes," said Davis. "I started this company with a political science degree and a minor in Mandarin - so I didn't really understand the importance of a product. It wasn't until about 2 years into BANGS Shoes that I realized shoes are a work of art and footwear design proportions impact how feet are perceived. Women, for the most part, want their feet to look small, but our shoes are unisex so we had to find a proportion that both men and women liked."
Their product development proved a success, growing the online-only company into a well-known brand on college campuses with over 3,000 ambassadors nationwide. These ambassadors are tasked with spreading the #liveBANGS message - one of positivity, community and adventure. Although BANGS' foot is now in the door (no pun intended :-)), Davis has even more in the pipeline for the future.
"My hope is for us to continue offering high-quality, everyday, adventure footwear, growing our incredible community, and continue using our experiences to uplift our communities," she reflects. "And a personal goal I have for myself... Never quit learning."
BANGS Shoes are sold online at bangsshoes.com. For more information, check out:www.bangsshoes.com/impact or watch Davis' TEDX Talk: BANGSshoes.com/story.


---