Back to News
3D Industries Recruits New Talent to Usher In New Era of Business
November 13, 2017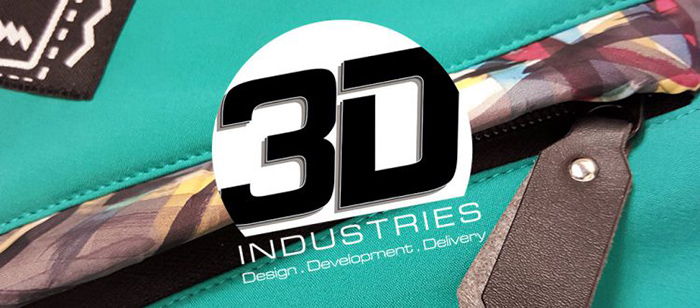 3D industries recruit fresh blood to spearhead a new era for the company as they take a stronger focus on digital media and marketing.
We at 3D Industries are no new comer to the world of apparel manufacturing. In fact, we have close to 35 years of experience when it comes to development and manufacturing of customized apparel and technical gear for our clients. Being at the epicenter of the industry for this period of time comes with its downsides as technologies come and go, developments in fabrics and manufacturing methods change and not to mention the ever-changing media landscape which is a driving force behind apparel and branding, especially in the action and adventure sports realm. Staying abreast of these changes and adapting to the developments is where opportunity can be found.
We are hell bent on staying ahead of the curve and our research and development team keep their inquisitive fingers on the industry pulse twenty-four seven. However, we felt something was missing and the managerial team here at 3D recently made the call to bring a stronger media focus into the forefront of our marketing efforts recruiting a freshly arrived Australian in the form of Andre Albert.
Andre has a strong background in Sales and Marketing with a focus on Digital Media and Content. Having a diverse skillset, Andre has worked on developing brands and products, driving media campaigns and also in publishing as Editor of Freerider MX Magazine.
"Andre had the experience we were looking for when we outlined our ideal candidate. Being able to understand all elements of the business is a big advantage when driving our marketing efforts," comments Mario, Director of 3D.
"I'm stoked! I've always been really into technical gear and functional apparel so to be able to work with these guys is really exciting. I've spent so many hours of my life playing with back pack design and trying to create the ultimate surf travel bag, maybe I'll get to see my ideas come to life one day," Andre says laughing at his own strange fascination with gear. He continues, "All up, 3D has some incredible capabilities. They can bring ideas to life and create top of the range products. They understand the entire process, which is important. Now it's just time to shift things up a little and show the world what we can really do by integrating modern media."
This addition to our team marks a new era for us as we realign our structure and take the necessary steps to forge ahead in an increasingly competitive industry. We believe quality products, customer service, timely production and delivery are the fundamental necessities to apparel manufacturing, fundamentals we plan to continue to deliver on.


---