BACK TO NEWS
These Are Your 18th Annual Powder Awards Nominees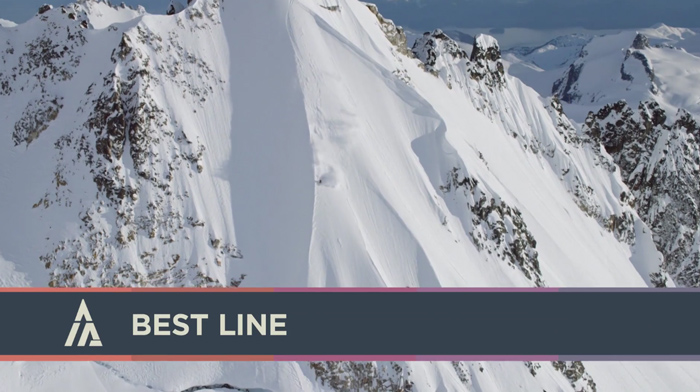 Tickets to the award show on Dec. 14 in Breckenridge, Colorado, are on sale now
As the longest-running awards show in skiing, the Powder Awards commences on the evening of December 14, 2017, at the Riverwalk Center. Tickets for the all-ages show are on sale now for $12, with proceeds benefiting the High Fives Foundation, which supports action-sports athletes that have suffered a life-altering injury.
A judging panel consisting of professional skiers, photographers, filmmakers, journalists, and industry veterans reviewed 50-plus entries in 13 categories to determine nominees and winners. The event also showcases readers' favorite skiers with the annual Powder Poll, recognizing the sport's top three women and three men.
New to this year's show is the introduction of the Moving Mountains award. This award celebrates a humanitarian in the ski industry whose work has been instrumental in influencing and enriching the long-term health of skiing.
One of the biggest nights of the season, the Powder Awards brings its rich 18-year history to honor those that continue to dedicate their season to capturing and evolving the sport and culture of skiing.
See the nominees for the 18th Annual Powder Awards below. Tickets are available here.
OFFICIAL 18TH ANNUAL POWDER AWARDS NOMINEES
Movie of the Year
This Is Home, The Faction Collective
Drop Everything, MSP Films
Habit, Level 1 Productions
Numinous, Dendrite Studios
Best Documentary
Baltic Ski, Good Company
2.5 Million, Tyler Wilkinson-Ray
Becoming History, Switchback Entertainment
Fountain of Youth, Switchback Entertainment
Best Short
Imagination, Sherpas Cinema
The Tales of Vienna, Seeking Nirvana
Triumph, Tanner Hall, Corey Stanton, and Tom Yaps
Becoming History, Switchback Entertainment
Best Cinematography
The Time Within, DPS Cinematic
Numinous, Dendrite Studios
Same Difference, Legs Of Steel
Imagination, Sherpas Cinema
Best Post-Production
Habit, Level 1 Productions
Imagination, Sherpas Cinema
The Tales of Vienna, Seeking Nirvana
Numinous, Dendrite Studios
Best Female Performance
Tatum Monod, Habit, Level 1 Productions
Michelle Parker, Drop Everything, MSP Films
Elyse Saugstad, Drop Everything, MSP Films
Lexi Dupont, Love to Your Mother, Epitome Visions and Stellar Media
Best Male Performance
Kye Petersen, Numinous, Dendrite Studios
Sammy Carlson, To Be, Sammy C Productions
Nick McNutt, Rogue Elements, Teton Gravity Research
Marcus Eder, Drop Everything, MSP Films
Best Air
Alex Hall, This Is Home, The Faction Collective
Karl Fostvedt, Guest List, Good Company
Kye Petersen, Numinous, Dendrite Studios
Tanner Hall, Triumph, Tanner Hall, Corey Stanton, and Tom Yaps
Best Line
Logan Pehota, Numinous, Dendrite Studios
Josh Daiek, Bearings, Blank Collective
Stan Rey, Magnetic, Origin Design & Communications
Olle Regner, DYBS, TFJ Productions
Best Powder
Chris Rubens, Eric Hjorleifson, Mark Abma, Drop Everything, MSP Films
Griffin Post, Ian McIntosh, Dane Tudor, Rogue Elements, Teton Gravity Research
Nick McNutt, Rogue Elements, Teton Gravity Research
Sammy Carlson, To Be, Sammy C Productions
Best Jib
LJ Strenio, Habit, Level 1 Productions
Antti Ollila, This Is Home, The Faction Collective
Tom Wallisch, Guest List, Good Company
Keegan Kilbride, Habit, Level 1 Productions

---