Back to News
Burton Snowboards
September 1, 2004
BURTON SNOWBOARDS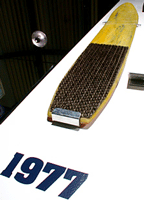 Burton Snowboards was started by one person in 1977. The first proto-type was the beginning of an ongoing evolution of the company's products.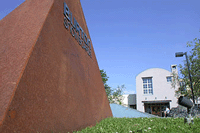 Today, Burton employs hundreds of people across the globe, in pretty much every profession, and always seeks out the most talented people. There are consistencies in the Company's hiring practice. This Q&A should assist you in learning how to approach employment opportunities at Burton.
What are the first things Burton looks for when a resume is submitted for your openings listed on Malakye, or anywhere else?
We are most interested in someone's experience and if they have the skills and experience we are seeking. Seeing that someone has a proven track record in positions that relate to our opening is key.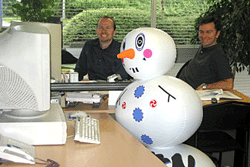 What is your feeling about people who apply for jobs which they obviously don't qualify for? Or apply to multiple openings at once?
It really is to your disadvantage to continuously apply for jobs that are outside of your qualifications. Yes, your name will have the potential to be remembered but definitely not for the right reasons.
If someone is qualified for more than one position and wants to apply for 2 jobs at once we are fine with that. The key is to be qualified for both positions. We do not look forward to cover letters that list 5 very different jobs as all being of interest.
How relevant are the Responsibilities & Requirements of your job descriptions? Does a person need to meet all, or almost all, of your specifics to be considered for an opening?
Our postings reflect what we are looking for in our ideal candidate. It is unlikely that we will find someone with 100% of what we are ideally seeking. However, we want to get as close to that as possible. If you see a listing of 10 requirements and you only meet 2, keep looking for jobs that are more in line with your skills.
What is the basic process you go through when job opportunities open up?
We post the position on our site and other appropriate places like Malakye, review resumes and contact the applicants who appear to most closely fit our needs. We will also make calls to our network of existing candidates if any of those individuals are appropriate. Candidates who are contacted may speak to anywhere from one to eight people depending on the level of the job and how far they get in the process.
What can job seekers expect in interviews?
Initial interviews are conducted with HR and are used as a screening source to verify information on someone's resume and to get more detail if not enough is provided. We are also assessing how we anticipate someone's fit relative to the group the person would be working with and relative to the company overall.
What is the worst mistake someone can make, or has made, in an interview?
The worst mistake is to falsify information about what you have done in your past jobs. It is highly likely that this will come out through the interview process and will ruin your chance at a job here. Also, badmouthing your current/former job, boss, or company should be avoided.
What can job seekers do to increase the chance of employment with your company?
Be professional. Apply for positions you are qualified for and be politely persistent when appropriate.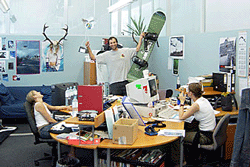 What else would you like job seekers to know about your company?
Burton is a great place to work. We offer people interesting and challenging positions while in a casual environment. The people really make the difference…we have great employees who come from all over the globe and bring many different experiences. Not to mention you can ride powder before work in the winter.
Do you offer Internships? How would someone apply?
Yes. You can apply through our website (the jobs section) or by emailing your resume to our [email protected]account. Students should send a cover letter outlining what part of the business is most interesting to them.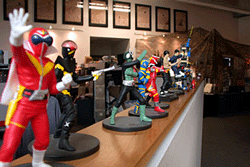 How important is it for a
candidate applying to a design job to provide samples with application, or an easy way for you to view samples (i.e. – link to portfolio website)?
When someone is applying for a design job it is important that they send in work samples with their resume. Web based portfolio links are ideal but we also accept attachments as well. We would be happy to see more detailed portfolios upon request or if someone was to come in and interview with us.
What about people who live out of the immediate area (i.e. – require relocation)?
We do interview and hire out-of-state candidates when appropriate and we do offer relocation for certain positions in the organization.
Day to day, what is it like working at your company?
Working at Burton is dynamic. There is never a dull moment as we are always striving to make the best product in the world. We love what we do!
---