Back to News
4 CEOs Take Stage for Camber Outdoors to Kick Off OR Snow Show
December 30, 2017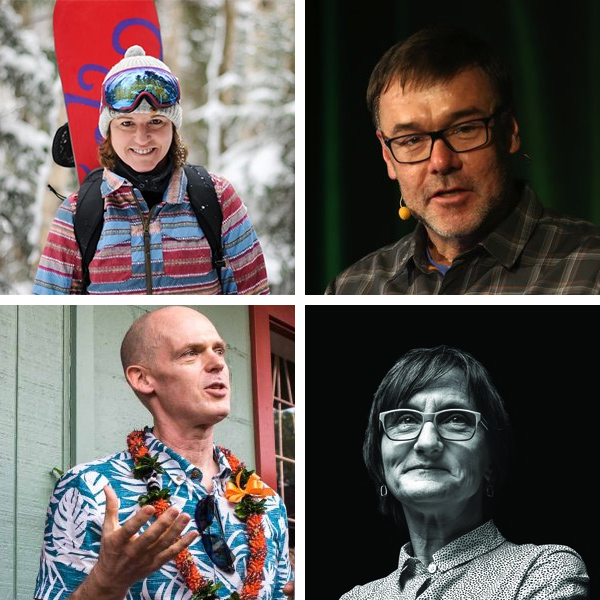 2018 gathering shaped by the experiences of the CEO Pledge Pioneers Donna Carpenter, CEO Burton, Sally McCoy, former CEO CamelBak, Jerry Stritzke, CEO REI, and Ken Meidell, CEO Dakine
Register here: https://camberoutdoors.org/what-we-do/2018-keynote/

Three years ago, Camber Outdoors (formerly OIWC) launched its CEO Pledge, which ushered in a nationally recognized thought-leading paradigm shift around accelerating women's leadership within the business cultures of over 75 outdoor active lifestyle companies.

Through the CEO Pledge, these organizations are successfully establishing women's leadership as an ongoing strategic business imperative that results in consistent growth, competitive advantage, and positively up-leveled company cultures. But it is a true journey – complete with successes and learnings.

"One thing is for sure, there's no blueprint to success when you're committed to being at the sharp end of prioritizing workplace equity today," said Deanne Buck, Executive Director of Camber Outdoors. "I'm incredibly proud of what our 75 companies are realizing by committing to the CEO Pledge. While there are many successes to be shared by the leaders of these companies, there are many lessons learned experienced along the way that are equally valuable."

In this era of business transformation, Camber Outdoors is committed to bringing resources to the forefront for company leaders eager to know what works today for success – it starts from within. That's why Camber Outdoors has dedicated its Keynote Event at this year's Outdoor Retailer Snow Show to enabling business leaders to learn first hand from four pioneering companies.

On Saturday morning, January 27, 2018, show attendees can learn first hand from CEO Pledge pioneers Donna Carpenter, CEO Burton, Sally McCoy, former CEO CamelBak, Jerry Stritzke, CEO REI, and Ken Meidell, CEO Dakine. The gathering is part celebration; part workshop, and part keynote and takes place Saturday, January 27 from 7:00 a.m. to 9:00 a.m. at the Four Seasons Ballroom, Denver Convention Center in Denver, Colorado.

"The active-outdoor industries are at the leading-edge of prioritizing workplace equity that accelerates women's leadership as a strategic business imperative," Buck said. "Our four speakers are in different places of their journey as individuals and business leaders. Camber Outdoors' Keynote will provide a forum for them to candidly share with other industry leaders and influencers key insights, lessons learned, and progress under the Camber Outdoors CEO Pledge."

Leaders in the active-outdoor industries are encouraged to engage in a peer-to-peer dialogue at the event, intended to explore business modernization and sustainable growth through leadership diversity and inclusion. In previous years, attendees have benefited from the insights of trailblazers such as Patagonia CEO Rose Marcario, former backcountry.com CEO Jill Layfield, and former Black Diamond CEO Peter Metcalf.
"Camber Outdoors is so proud to be leading this conversation through showcasing companies and leaders who are trail blazers in leadership diversity," Buck added. "The thread that connects each presentation is that presenters speak from their own experiences and focus on what is important to themselves and their businesses.

"No matter where you are in this important journey within your own organization, you will gain incredible insights and actionable strategies by joining us on Saturday, Jan. 27 at the Four Seasons Ballroom in Denver, Colorado."

About Camber Outdoors
Founded in 1996, the Camber Outdoors (formerly OIWC) envisions a future of "Everyone's Outdoors." It is the only national organization dedicated to achieving equality for all women in the outdoors, from backcountry to boardroom through innovative and thought-leading programming and initiatives, including: the Thought-Leader Keynote, CEO Pledge, Pitchfest, and Cross-Industry/Company Professional Mentoring Program. Over 170 corporate and 4,000 individual members support Camber Outdoors. Learn more at CamberOutdoors.org.


---