BACK TO NEWS
Experts & Insiders
1/16/2018
Give A Shift Clicks up the Gears in 2018
Give A Shift Clicks up the Gears in 2018
Additional panels to drill into five areas of focus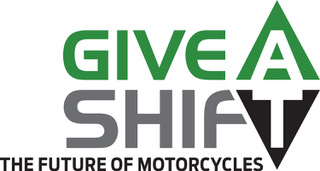 Los Angeles, CA (January 16, 2018) - The Give A Shift About Motorcycles initiative was formed out of a desire to elevate and promote the category of motorcycling in a public manner that leverages industry experience, enthusiasm and new ideas via an "informed anonymity" round-table. With new motorcycle sales stagnating after a significant drop in 2009, and a quickly shifting consumer base and retail culture, GAS is an informed grassroots effort to facilitate a variety of solutions.

The goal is to discuss issues, address some problems and develop some solutions. The initiative was seen by a considerable audience, becoming the biggest business story in the LA Times in December 2017 with over 80,000 reads of the story and thousands of downloads of the report. Additional stories and sharing of the report has spurred increasing interest. The final reports and the full and anonymous transcript from the first meeting can be downloaded at the new web hub at www.MotoGiveAShift.com for free. Additional links, a blog, photos and all future materials will be posted to this site as well.

Announced at Lucky Wheels Garage on Jan 11, 2018, the Give A Shift motorcycle industry round-table will host additional round-tables to discuss the five major take-aways from the initial meeting. With a mission to create five more sets of reports, and transcripts that delve deeper into the initial meetings output.

1. 1. We have a categorical desirability problem, not a product problem
2. 2. Motorcycles can get eliminated in an autonomous vehicle future
3. 3. Mothers and female ridership increase is critical, but real action is needed
4. 4. Motorcyclists and industry must relentlessly self-promote to survive
5. 5. Improvements in the dealership experience is desperately needed

Give A Shift will kick off the next set of roundtable events with a late spring session in New York. Additional round table events will be announced in the coming months with a goal of completing the reports and making each available by the end of August 2018. This will produce diverse and actionable information that can be used by anybody interested in the future of motorcycling going into the 2019 selling season.

"What I thought would be a very focused base for the report has grown exponentially", says GAS founder Robert Pandya. "I feel that the interest is high enough and I have received many notes of support from a variety of people in the industry as well as well-informed enthusiasts from around the world, that committing to a complete drill-down of the five major topics is worth the work and effort. I'm very happy that so many people have taken the time to be part of the initiative and wish to be part of future panels. I encourage OEM's, industry leadership and connected businesses to participate in the GAS panels and absorb the work."

Give A Shift is seeking out additional leaders for the remaining panels to encourage a further diversity of voices and leadership coming out of the initiative. Panel leaders will be responsible for managing facilitation, overseeing the report and supervising transcripts coming out of the sessions. In addition GAS is seeing out facilitation sponsors who are willing to donate space, food and and resources to complete the series.

Give A Shift is a volunteer program that leans on simple but critical enthusiasm for motorcycling, riders and the genuinely positive effect that motorcycling and scootering can have on a community and an individual. The program requires voices and leadership that is reflective of the wide variety of riders.

Those interested in the program can connect with Robert Pandya directly at RobertPandya@gmail.com or via www.MotoGiveAShift.com.

---