Back to News
adidas Skateboarding Recreates Iconic Venice Pavilion at Beyond The Streets
April 11, 2018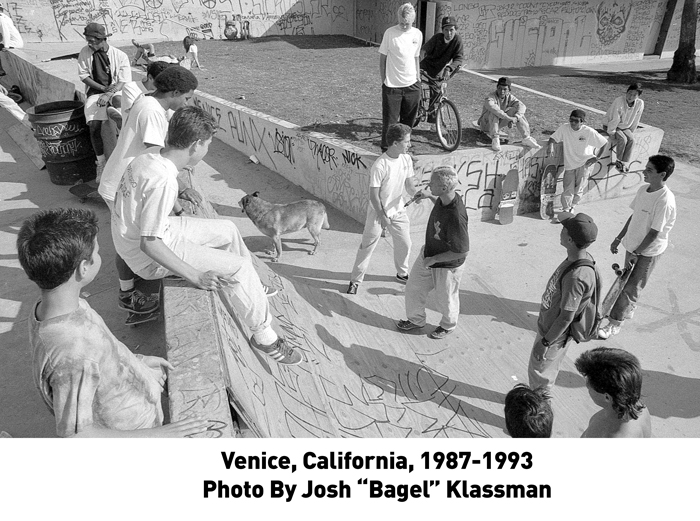 adidas Skateboarding will make history next month as it partners with BEYOND THE STREETS (BTS) to resurrect one of the most iconic and historically relevant destinations in skateboarding history—the Venice Pavilion. With site-specific installations curated by Los Angeles graffiti legend RISK, the three-stripes brand will reveal a fully skateable installation of the sacred site known as one of the original birthplaces of street style skateboarding as well as the introducer of East Coast "subway style" graffiti to the western edge of the country.

Originally built in 1961 as an amphitheater, the Pavilion was later reclaimed as a haven for graffiti artists and skateboarders to co-exist and cultivate their crafts for decades. The area hit its glory days in the 1980s and 1990s, as an abundance of now-legendary artists and skaters flocked to the Pavilion, also known as the "Venice Pit", to make their names and reputations that proceed them today.
"Skateboarding and graffiti share a parallel history of creative rebellion and defiance, and both continue to have a profound influence on the look-and-feel of popular culture on a global scale," says adidas Senior Communications Manager, Cullen Poythress.
"There's arguably no better city to showcase the intersection of these two worlds than Los Angeles and together, with BEYOND THE STREETS, we hope to tell a more complete story of how these two incredible art forms continue to inspire each other and the global conversation at large."

The re-creation celebrates a pivotal era that launched the prevalence of skate and graffiti culture around the world. The latest rendition will stay true to the Pavilion's original form with an authentic replica of the layout inclusive of tables, benches, fire pits, a movable quarter pipe, and custom graffiti art.
adidas Skateboarding has also partnered with non-profit mentoring group, STOKED, to run a hands-on program for high school students across the Los Angeles metropolitan area. Over the course of four weeks, the workshops will allow participants to skate the Pavilion, as well as include them in educational conversations around art, interactive art demos, and tours of the wider BTS exhibition.
An official launch event for the Venice Pavilion commemorating the original skateboarders and graffiti writers who were integral in shaping the skate and graffiti culture of Venice will take place in May 2018 with full details to be announced.
About BEYOND THE STREETS
Curated by author and historian Roger Gastman, graffiti's foremost authority, BEYOND THE STREETS (BTS) will kick off its inaugural showcase of diverse paintings, sculpture, photography, performances, lectures, films, and custom installations throughout 40,000+ square feet of industrial indoor and outdoor space in Los Angeles, California. The exhibition celebrates the soaring heights to which the world's most recognizable modern art movement has risen. Original featured works will come from SHEPARD FAIREY, JASON REVOK, RETNA, LADY PINK, DASH SNOW, GUERRILLA GIRLS, BARRY McGEE, CHAZ, LEE QUIÑONES, FAILE, SWOON, TAKI 183 plus DENNIS HOPPER, TAKASHI MURAKAMI, AND MANY MORE.


---