Back to News
Agenda Announces Partnership with Mark Gonzales
June 14, 2018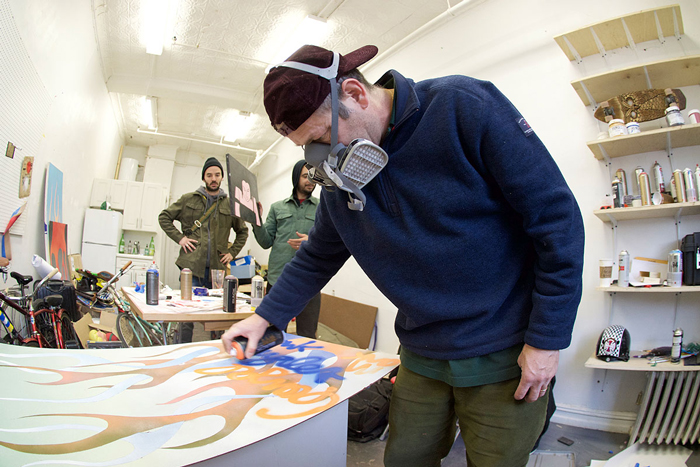 Agenda, the most diverse and creative lifestyle fashion trade show encompassing skate, surf, footwear, streetwear, and lifestyle categories, has teamed up with the legendary Mark Gonzales, the industry's skate royalty turned renowned artist and style influencer – forming a unique partnership debuting at this Summer's Agenda Festival. The new partnership taps the American artist and professional street skateboarder to create an exclusive 10-piece limited-edition capsule collection curated through the eyes of "The Gonz".
This summer marks the start of the collaboration between Agenda x Mark Gonzales. The Agenda Festival in Long Beach will provide a canvas for "The Gonz" and his iconic artwork with a special release available exclusively at the Agenda Festival. "The Gonz" is widely recognized as one of skateboarding's most influential personalities – shaping the landscape of street skating. Best known for his creative prowess at Krooked, "The Gonz" has been on the adidas Skateboarding roster for two decades and continues to represent Supreme, the world's most popular streetwear brand. His ability to seamlessly blend skate, art, and fashion is the driving force behind the Agenda x Mark Gonzales capsule collection.
"Really excited too partner up with agenda what we have planned for this year," says Gonzales. "...should excite people." It's worth mentioning that Gonzales wanted his aforementioned quote to run authentically with his typos.
The Agenda x Mark Gonzales collection will be available Saturday, June 30, 2018 exclusively on site at the Agenda Festival. The capsule collection showcasing Mark's art reflects the innovative spirit of Agenda, inspired by shared connections and a commitment to creating new experiences. The exclusive and limited merchandise from the legendary artist includes T-shirts, hoodies, mugs, tote bags, skate decks, and more. Prices ranges from $10-$250.
---