BACK TO NEWS
The Fix Is In, Tony Zentil Launches Tool Brand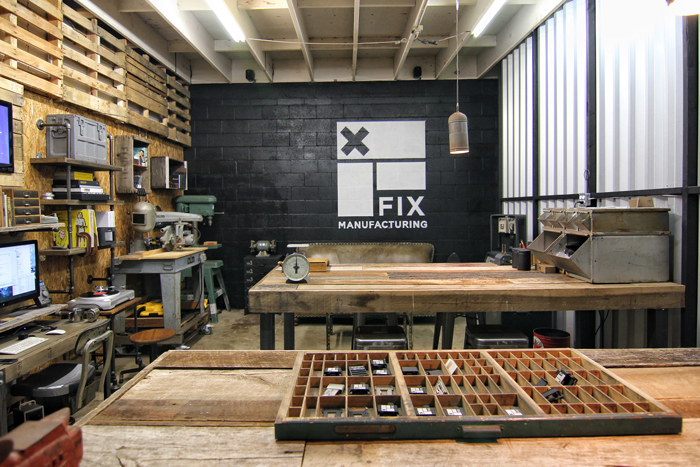 "The speed of our digital economy is going to continue to enable the craft-economy to thrive," said Erik Joule, an avantgarde thinker, back in October of 2015. He was right. Tony Zentil's new company, The Fix, is a testament to that statement. A Mechanical Engineer by trade, Tony wanted to combine his skill and passion. After running accessories softgoods at Oakley for 5 years, he decided to launch Fix – a tool brand for skate, snow, and bike needs.
Who are the founders of Fix and when was the company launched?
I founded Fix in 2016 after spending quite a while with Oakley.
How did the idea for Fix come about?
At Oakley, I was running the Accessories Softgoods division. From 2005 to 2010, so many small brands were coming up and dominating small and underperforming categories. Think of Stance, Neff, Herschel, and Yeti. I had a background in Mechanical Engineering and wanted to launch something that touched all the things I enjoyed – skateboarding, surfing, snowboarding, and riding bikes. Seeing that the market did not really have a dominant force around tools, I started to tinker with different ideas.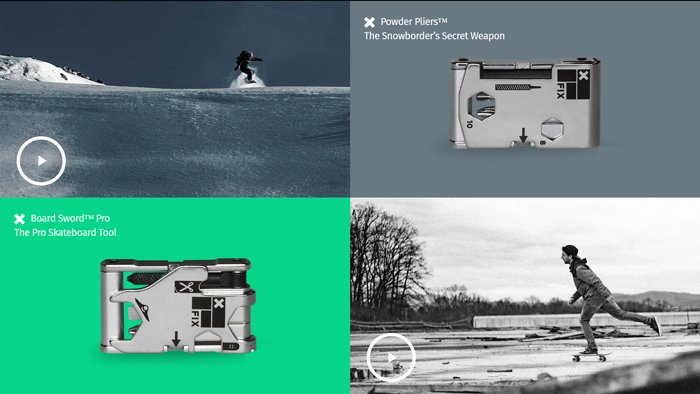 How much time passed between the idea and launching your first product line?
The idea for a tool brand was there in 2012. But the idea of having a creative way to carry tools (such as the belt) wasn't conceived until 2014 and finally saw the light of day in 2016 with our Kickstarter campaign.
How many different models do you have and what's the functionality / core purpose of each?
Currently there are 2 different ways to carry tools (belt or bag mounted) and a single tool model for every sport vertical we represent – skate, snow, surf, and bike. Each tool is configured for the specific equipment needs of each sport.
Bag collaboration with high-profile brands Enve and Mission Workshop.

What makes it a quality product?
Between aggressive field testing and lab testing, we make sure our products are tortured before going to market. We source where we can get the best quality. Some of our products are made in the USA and some are made with our Asia based supply chain.
Are you seeing success at retail and through direct sales?
Yes, we sell direct as well as through retail shops. Currently we have 7 reps servicing the US and have distributors in 12 other countries.
Do you plan to expand the product line?
Absolutely. This is just the start. There are so many problems to solve. Not only can we always make a better tool, we can always improve how you bring your tool with you when you are doing your sport.
What's up next?
We will be expanding our surf range of products this summer and looking to also bring on more brand ambassadors to help spread the word.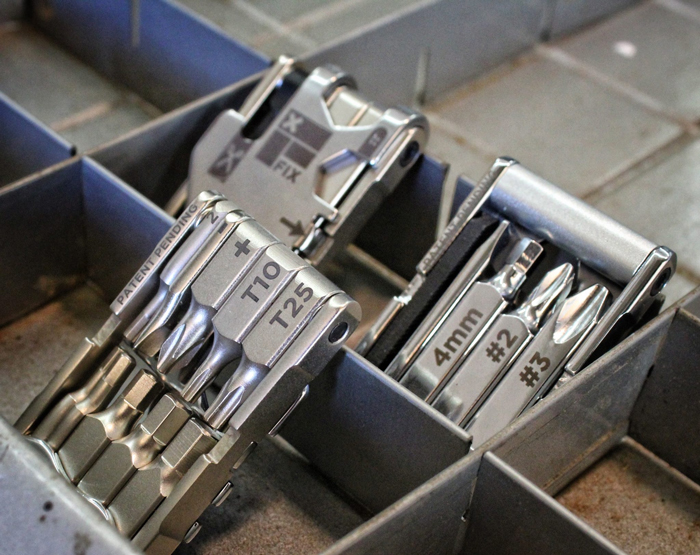 ---