BACK TO NEWS
ElliptiGO Announces New Additions to Marketing, Service and Sales Teams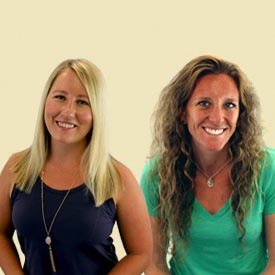 World Headquarters Welcomes Whitney Krempin and Meg Treat to Staff

ElliptiGO Inc., the pioneer and world leader in stand up cycling, has announced the hiring of two new team members. Whitney Krempin and Meg Treat have joined the staff at ElliptiGO's world headquarters in Solana Beach, Calif. Krempin will take on the role of Inside Sales Representative, providing thoughtful customer service and driving sales. Treat will procure strategic communications for the brand as Public Relations and Communications Manager.
"The best employees share your mission and vision, and both of these professionals live our values," said Bryan Pate, CEO and co-founder of ElliptiGO. "Our company encourages and emphasizes care, inspiration, innovation, integrity, and – of course – fun. These values create a culture that we are proud of and that Whitney and Meg will help to reinforce."
Krempin brings a depth of knowledge to her new role, with close to a decade of engaging with customers in mindful, dynamic ways. She holds a bachelor's degree in Communications from California State University San Marcos. As well, she offers her industry knowledge to the team as a former high school and collegiate athlete, coach, personal trainer, and competitive runner. Krempin ran competitively in college and holds a personal best of 2:49 for the marathon. She is currently in training for the Chicago Marathon with hopes of qualifying for the 2020 Olympic Trials.
Treat offers the marketing department a high level of education, as well as more than seven years of agency, in-house and consultancy experience. She holds a bachelor's degree in Public Relations and Rhetorical Advocacy, a certificate in Strategic Communications Management, and a master's degree in Communications. Treat has developed a specialty in the endurance and fitness space, bringing both professional experience and her personal passion to the position. Treat is four-time marathoner, ultramarathoner and fitness enthusiast. She is currently in training for both the Montana Marathon and Dallas Marathon.
For more information or to find a dealer, visit www.elliptigo.com.


---