BACK TO NEWS
Industrial Profile
8/7/2018
Positivity Guided the Way for Daniel Kasidi in the Creation of Rastaclat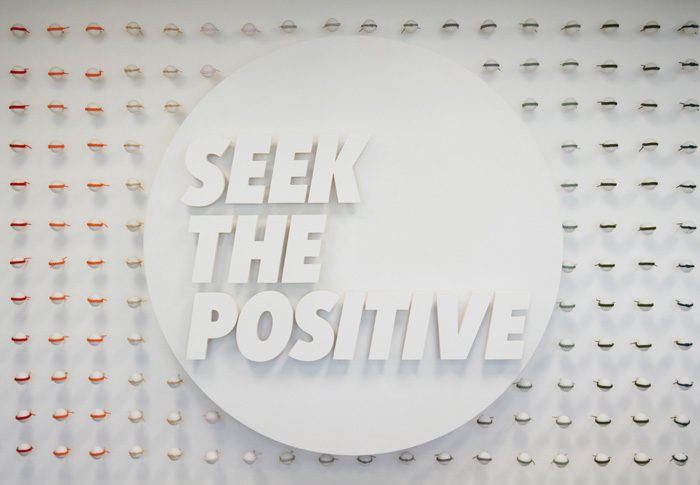 Daniel Kasidi immigrated to the US around the age of 6, learned English through watching cartoons, found skateboarding, had a creative idea to make a bracelet from spare shoelaces, successfully growing Rastaclat into a thriving company, went on to partner with the NBA, and many many more accomplishments since he officially launched the brand in 2013. Rastaclat is a tight-knit group of passionate people who are work to spread a message of positivity in their work, and in the world. Daniel shares the story with us.

Can you tell us the story of your migration from Kenya to the US and how Placentia, California became your home town?

My parents were well educated engineers and my Grandfather was a professor at Cal State Fullerton, he happened to live in Orange County, California so when my parents decided to move to the United States for us to get a better education and opportunities, Orange County naturally became our home.
You started making bracelets in high school, got a degree from FIDM, then went to work for a few large companies where you learned the ins and outs of making product. What were you doing with the Rastaclat idea that whole time? It must've been hard to sit on a good idea for so long!
It was difficult to sit on an idea, but I understood timing, opportunity and preparation would all meet at one point. We all know timing is one of the major factors in whether a business succeeds or not. The "why" of Spreading Positive Vibrations One Wrist at a Time was born in my high school experience with the bracelets. However, I didn't have the skills or mentorship around me to operate a business I had no financial backing, marketing, sales, operational, or accounting experience etc.… so for about 7 years I just kept the idea in my back pocket and dedicated myself on being a student of the industry through working different jobs from sales, design and product development.
When did you decide to take the leap, leave your stable job, and formally launch Rastaclat?
At one point in my mid-twenties I bought a condo with a friend. Surprisingly I received a tax return check the following year, at that point I knew it was time to fund that idea that's been burning inside of me for all those years. I had learned a little bit of everything I needed through FIDM and work experience and had $4,000 in my pocket, and that's all I needed. I relentlessly developed the brand for about a year from the ground up while still working at Hybrid Apparel a Licensee of Levis, by the time I left my job we had already been selling in all doors at Zumiez, PacSun and FootAction. It was a busy year of taking calculated risks but it catapulted the venture very quickly.
Daniel at his first tradeshow for Rastaclat, Pool show in 2013. He rented a 2x2 space inside of booth.

Did you launch it on your own and out of the home or with help and straight into an office?
I launched the brand from my bedroom and my Dell computer, it was difficult working 40 hours and clocking about another 40 hours nights and selling my bracelets at music festivals & skate-shops during the weekends. When I had sustained some smaller retailers and major doors, orders came in I leased a 500 square foot space in San Pedro in an abandoned restaurant kitchen, that was my first remote warehouse, from there we ended up with offices in Huntington Beach and have consistently grown out of our spaces, right now our home is rooted in a 10,000 square foot location in Lakewood that we are happy to call our home.
Your business has consistently grown over the years, you have solid distribution throughout the US and you're in over 30 countries. What are the keys to your success in that?
There's a few factors, the biggest one is our brand message is relatable to all cultures, genders, socio-economic statuses, races. Rastaclat is a unique and patented product that's inclusive not only by price positioning but also by market positioning we aren't core skate or streetwear, we respect that those lifestyles are our heritage, however we and our consumers encompass so much more in terms of lifestyle. We've also had some great sales staff and distribution partners that have done a good job to build and more importantly sustain these markets. We are just scratching the surface as we are embarking more global expansion.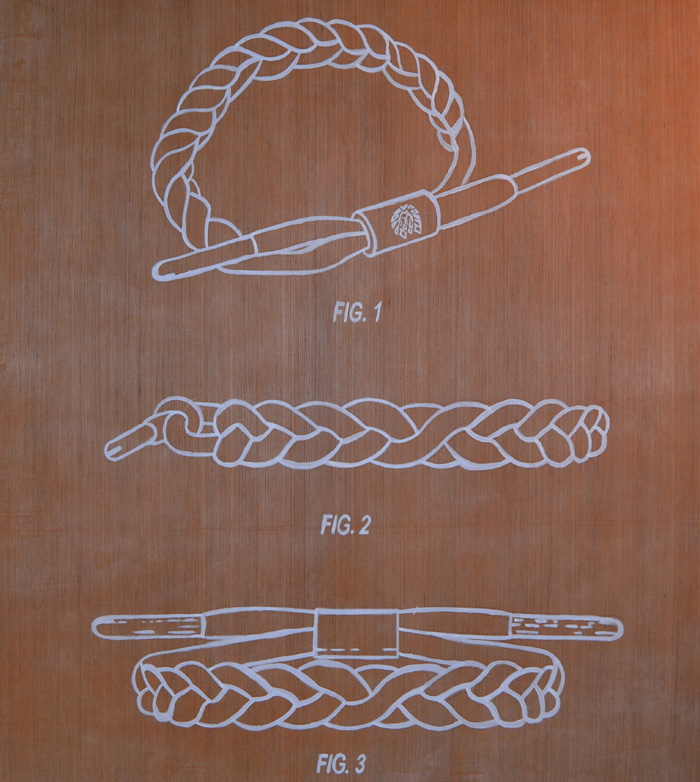 Rastaclat's patented design.

You continue to evolve the business, grow it, create serious partnerships like Rastcalat X NBA. Where are these ideas come from and what's it like turning something like the NBA idea into a reality? How did that happen?
I'm constantly looking for market opportunities in which we can grow, sustain our brand while inspiring and positivity impacting as many lives as possible. In addition I'm a huge fan of the NBA so that was a natural point of interest. It was a great feeling to get a licensing contract, an overwhelming feeling of accomplishment and leveling up with our partnerships. In terms of how it happened, all I can say in this business its all about relationships, doesn't matter how great your projections look and how sound your marketing plan is if you haven't built the right relationships it's difficult to be at the table when opportunities arise. I just so happened to manifest some of these partnerships with the help of an amazing team.
What are your future plans for Rastaclat?
We transform our brand from a product-focused brand to a message-focused brand. Truly our goal is to inspire people around the world and equip them with the education our systems don't teach you at school by storytelling through our partnerships and people that truly represent Positivity. The vision is evolving and you'll be seeing how that comes to life during the holiday seasons of 2018 and throughout 2019 onwards.
Strategically we are expanding our brand focus, including enhancing our conversation with the female consumer. Our female customer base has been growing double digits year over year, clearly indicating our message resonates with her. Our male consumer base continues to thrive, leading us to truly being a unisex brand. There is a lot of room for scaling our ability to inspire more people with this focus. In addition NBA and international growth are also a focus as we continue to expand this area of the business. Last but not least a major focus is on eCommerce, we have a monumental opportunity to optimize our digital platforms, create effective systems and create amazing content which our website & social platforms be a place where people come to find daily inspiration and shop for products that represent that positivity.
It can be hard to single out a single accomplishment or moment you're most proud of, but we'll ask you to. What are you most proud of, to date, about Rastaclat?
Without a doubt it's the people and relationships that we've built along the way, it was actually the most surprising part of my journey that I never expected to be such a big part of our success. My business Partner & President at Rastaclat, Eileen Szymanski Chen and I have worked tirelessly to form a company culture where people are fulfilled everyday they come to work and know that this is bigger than selling bracelets. Without our internal staff and external partners, we wouldn't be very far, so they deserve a great deal of recognition.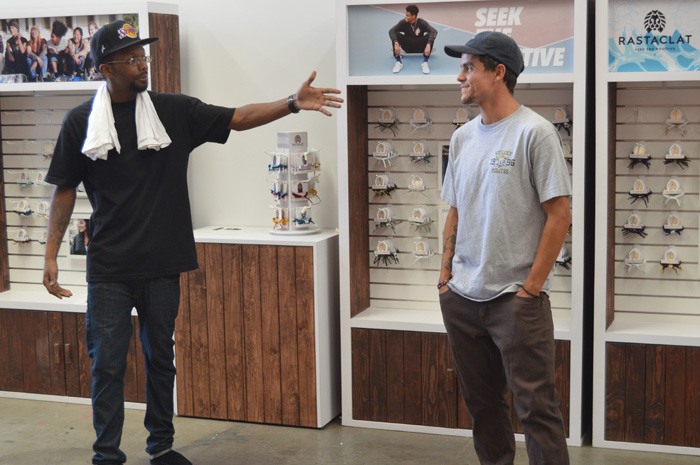 Michael Cox, left, introduces Rastaclat's newest hire Phillip Ceja.

One of Rastaclat's vibe boards loaded with fan art, appreciation letters, and inspiration. Daniel points out a letter sent from China.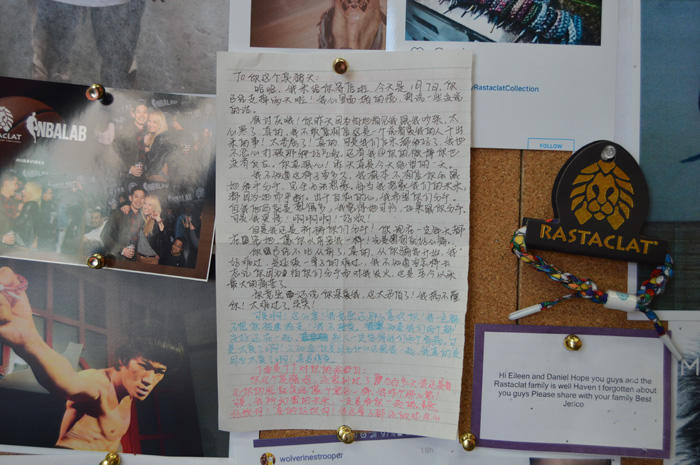 Inspiration.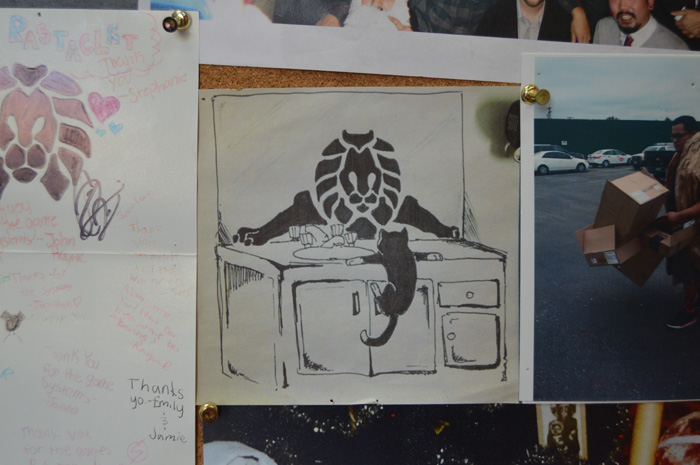 Fan art.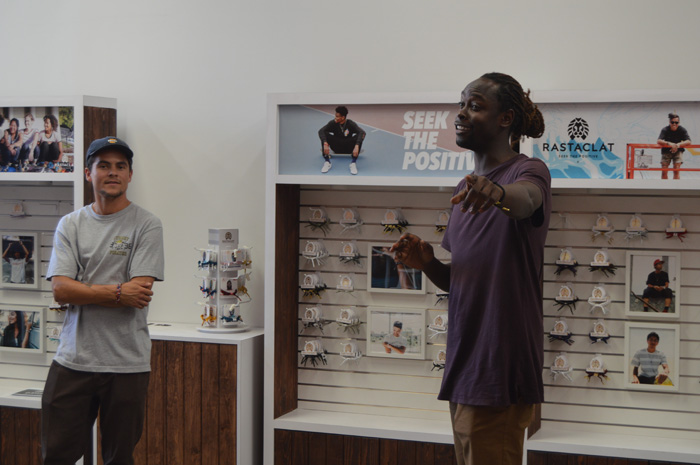 Daniel talking with his team at the monthly lunchtime round up.

---