Back to News
Fluid Creativity with Mark Wiesmayr
August 19, 2018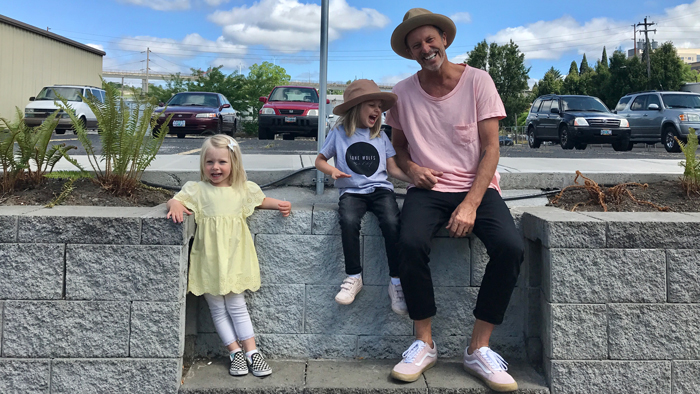 Mark is born and raised Australia where he started his career with Rip Curl which led to him working in Europe and then the U.S. where he's had a very successful career as a creative resource for a very, very respectable list of brands. More than that, Mark is living life. He's meaningfully invested in his life as a family man and dedicated to his career as well. He also takes really cool pictures. Check it out.
Why do you choose to commute by car between LA and Oregon?
It's not something I really want to do. Our family has been living in Oregon for a couple of years now, after being on the beach in Venice / Marina Del Rey for 13 years, and I still get all my work in LA. (We want to move back to LA, the beach's call is a heartache to us). Every time I get a new contract (I'm a freelance Creative Director in advertising) I drive my car from Oregon to LA. My contracts generally last over a month. It's anywhere between a 14.5 to 17 hour drive, and I drive it straight through most of the time, I try not to stop overnight. I want to have the car in LA, to be able to drive anywhere anytime, and Lyft/Uber is not so convenient with wetsuits and boards for beach mornings before work, or for car races or club meets 3 hours out in the desert. I actually enjoy the drive, well, for the Oregon and Northern California part anyway. I pull off and photograph classic cars in certain towns, I know just about every gas station and rest area along the way, and the scenery is beautiful. Until you get to the middle of California, after the mountains...then it becomes a drag. The I-5 is soul destroying, flat, boring, relentless. The dustbowl is one of the most tedious driving experiences ever (I equate it to the Hume highway in Australia… hours of monotonous flat road). Shared with trucks and others not wanting to be doing that drive. Thankfully podcasts make it more tolerable than it used to be. It's also when I catch up with calls to friends I haven't been in contact with for a while, particularly overseas ones. France, Switzerland and Australia are always called on those drives.
How did you end up as a Creative Director at TBWA Chiat Day?
A good friend, Mark Sloan, called me, somewhat unexpectedly, he was the VP Design Director there. He was working with a startup account, a huge global initiative, and they needed a lead Creative Director who knew about the fashion Industry. Its a niche of mine, an extensive fashion/denim/surfwear/streetwear background is part of my expertise. He wanted to know if I was available for a long-term contract with the agency. The premise of the account was intriguing and challenging, and I wanted to do it. I had to juggle a couple of other clients, and back to LA I drove. Set up in a friend's back house, a bike ride away from Venice pier, my local spot.
The contract was for 6 months, and it was intense. A Japanese client, preparing a global launch of clothes that would fit everybody. Incorporating new body mapping technology, the premise they could actually make it work, and devising the communications from creating the website to campaigns, digital and social, for the brand.
TBWA\Chiat\Day had been working on the account for a year before I arrived to work with it. They were deep and it was getting close to launch. Nothing had been made public yet, except for small teasers in Japan. Lots of all-nighters at the Agency, surrounded by an awesome and incredibly competent team, great work was achieved. (Of course we wanted it to be better, but that's what happens with clients, and creatives - things become diluted due to the client's perspectives and outside pressures).
Whilst a lot of the site has already changed, you can see most of the work at:
https://zozo.com/us/en or on their instagram: @zozoglobal
It was so rad to work with the TBWA\Chiat|Day team, you should check them out at:
http://tbwachiatdayla.com or on insta: @tbwachiatla

What are you working on at the moment?
Physical Therapy? I injured my back 2 months ago, and have lost all strength in my left hand, had searing pain down my left arm and scapula from my neck. Having had two cervical operations (neck, herniated discs) many years ago due to a snowboarding accident, I'm still paying for it and this latest injury probably stems from those previous injuries…
So I can't work too much at the mo'. It's getting better very slowly, but I can't hold a board with my left hand when I'm duckdiving, so last week in big swell up here in Oregon the board kept getting torn out of my grip every time I tried to get under the impact zone. I can't type or use the keyboard very well either, it's completely debilitating.
Other than the healing of my back, I've been enjoying some work for Igloo Coolers (digital content), it's a great brand that has a marketing team pushing for new vibes for the company (insta: @igloocoolers). I've also been working with Sundry, a friend's label from LA that I love. Mainly creative, content creation and some instore initiatives with its best retailers. I've worked with Sundry occasionally over the years, Matt LeBlan owns it, he's a great friend, and I help him on various initiatives, collabs, and digital content. I instigated the building of their website years ago, which became their largest customer, as we all now know, online sales are king. They are growing so strongly, even in a pretty conservative market, so its great to see good brands make space and keep building from strength to strength (web: https://sundryclothing.com or insta: @sundryclothing).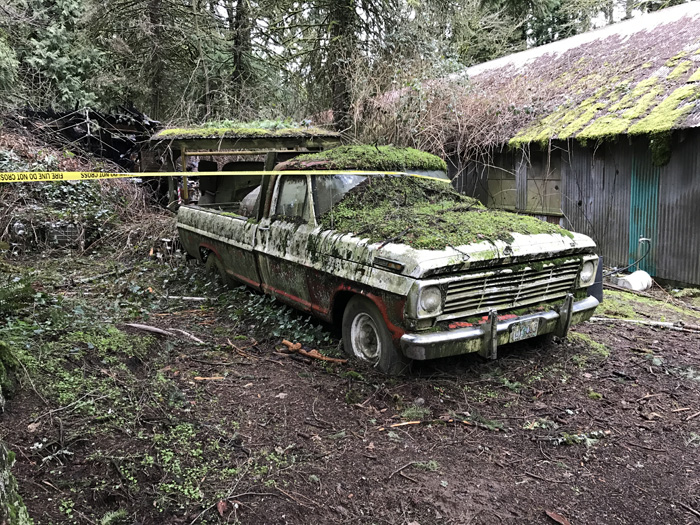 Tell us about the hashtag #marksradcars.
I've always had a fixation with hot rods, classics and wild cars. My first car was a 1963 Holden EH station wagon (in Australia), fully tweaked, and crazily modified. It had a turbo, which for those days was ahead of its time. I used to drag it over the West Gate Bridge (in Melbourne, Australia), against friends' hot rods, camp in it at the beach, drive it from Melbourne to Sydney for surf comps. Had a blast with it. I've never not loved cars.
Unfortunately, I haven't always had great cars, but that's how life is…so for many years I've taken photo of cars that interest me, generally older, more classic, vintage, eclectic or hot rodded. I'll stop as I drive, or turn around, to take pictures of them I see along any road I'm on, my eyes are constantly wandering to seek out cars in barns, paddocks, beach car parks, or traveling beside me on the road. I helped one of my best friends, Kevin Butler (insta: @kbut) do his first art show at the POP Studio a few years ago, he does #radcarswithradsurfboardsonthem, which if you haven't checked out you should. Illustrations of rad cars, and he includes surfboards on them. I was going to exhibit some pics then too, but didn't, but I still keep thinking I might do a book or something with all the car shots I've now collected… I drive to the most eclectic car gatherings, flat track racing, drags and hot rod meets I can to shoot them. My 5-year-old son has been telling me for years to "shoot that car Dad, its cool". Its ingrained in the family now. I will stop the car on trips to shoot other cars, or I'll shoot out the window while I'm driving (not a safe practice unless you are a "certified mobile car photographer from the side window"!) I've shot with phones, to small cameras, to a heavy lensed canon 5D. I love rad cars. I set up a separate instagram account for them: @marksradcars, but have maintained the hashtag too, as I can always find those past pics in the one place online. It's not really an insta I make any noise about, it's just there for some close car friends. I am always shooting, camera in hand. Perpetually looking for the story, the picture, the scene or location. Can't help it, been doing it all my life.
Over the years you've contributed and led creative for many iconic brands. Do you have a personal favorite from those times?
Whoa, that's difficult. I first started I worked for Rip Curl in Torquay, Australia. It was a dream position, to manage and direct the Licensees with trend and annual themes for the brand's communications and designs. Halcyon days, working with Claw and Brian Singer (the founders) and having some responsibility for the ASP surf comps at Bells and Johanna Beach. On the Rip Curl International team then were Tom Curren (absolute hero), Shane Beschen and Frankie Oberholzer, incredible talents. Then I went to France with Rip Curl, again, dream job, on the beach, amazing waves and life, incredible team. In Paris every 6 weeks, living in Hossegor, surfing punchy beachies and incredible big wave days at La Nord and Guethary with Robbie Page and a great crew from the other surf companies in the area.
Other great brands I've worked with have to be Freshjive, Ksubi, Levi's, Blue Blood (no longer around unfortunately), AG Jeans and the Quiksilver group consisting of Quiksilver Girls, Quiksilver Women's, Roxy and V.S.T.R. The iconic and visionary John Moore brought in my studio with his group at the POP Studio to help on various facets of the 3 brands he was launching with Quik, and as well I worked on denim at Roxy. It felt like we were reinventing the staid and regimented surf apparel industry with Quiksilver Girls, Quiksilver Womens and V.S.T.R. It was all fresh, elevated, more interesting. It was considered and refined design and story telling, that evidently made a mark amongst consumers and retailers. Such a pity a change of CEO stopped all those brands from blossoming.
Working at TBWA\Chiat|Day was amazing. It's a huge Agency, that seemed to sometimes be its own giant enemy, yet I loved its capabilities, it could launch a powerful team at whatever got thrown at it and execute phenomenal work.
How do you see creative work evolving with the influence technology has on our lives?
Creative work has to remain at the front of communications, to be relevant and now, if not cutting edge. I feel technology just pushes us creatives to think more ahead, it gives us scope to dream a little bigger, and ask the question "why can't we do it" rather than push back on ideas saying "it can't be done". I feel with more tech advances, we have more scope to tell stories in enticing and intriguing ways. Our craft has more tools, we simply have to explore them and master them to keep enticing people to follow the story. Same with product design. With technology comes greater power to make better, more accurately, more responsibly as so many bands are showing us.
I think technology has handed more tools to the individual to explore and exploit now also. Not every ad or communication needs pro cameras or teams of crew. A smartphone is the most versatile tool, and someone prepared to create something with a unique perspective can become the world's most followed story. Technology also means creatives and agencies have to become more nimble, faster to react, as we are inundated with the same inspiration globally now as every other creative, and you don't need to take inspiration trips to become as inspired as we used to have to take, (which we all miss, they are the best!).
You've moved worked on a lot of brands over your career and continue to successfully find new homes for your work. What drives you to switch from one brand to another and how are you able to continue to succeed?
I savor what's next. I delight in pure design, that wells up from inspiration, experience, and the desire to be innovative. I can't stop dreaming of the possibilities, of what it could be like. I get a little bored with the now, and the current big thing. I've always enjoyed moving forward. New projects are exciting, they stimulate me. I like remaining energetic and active in work. I love nurturing teams, and leading by inspiration and example, and always enjoy having ownership of projects/brands, of successes, and for mistakes. A passion for being visionary and pedantic about putting out great work. Big picture and the small details all count. I guess that has always held me in good stead with new contracts and work.
I must confess now with 2 young children I want to switch from project or contract less and less. I'd like to find a full-time gig that I can stop the freelance hustling and my family and I can feel we are building a long term relationship with a company.
How's that for the long answer to your questions Chad?
If anyone wants to see a little more of me check out my insta: @marksurfsbig, or @marksradcars.
My website is www.MarkWiesmayr.com
Mark takes loads of great images. Here are a few he shared with us. Happy scrolling!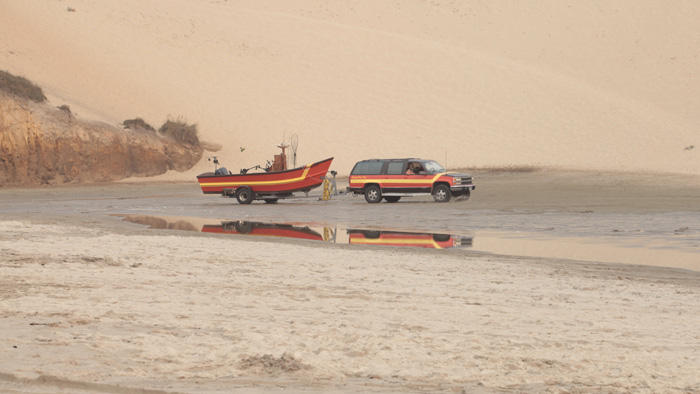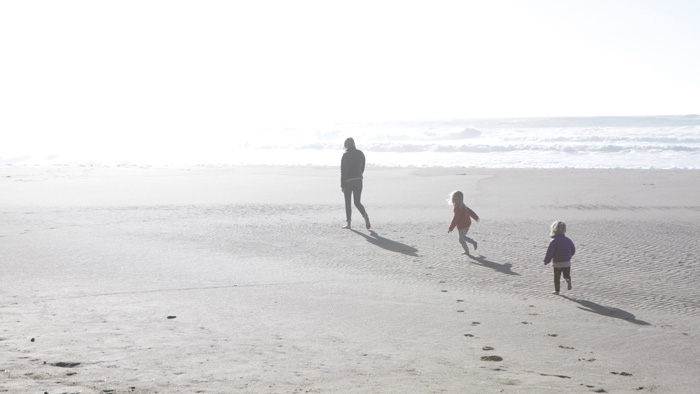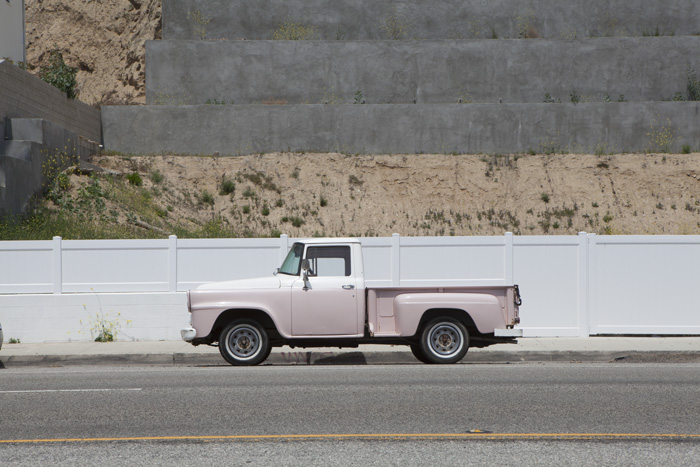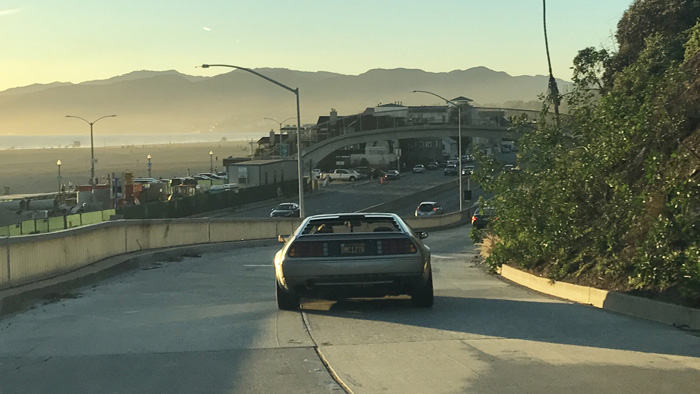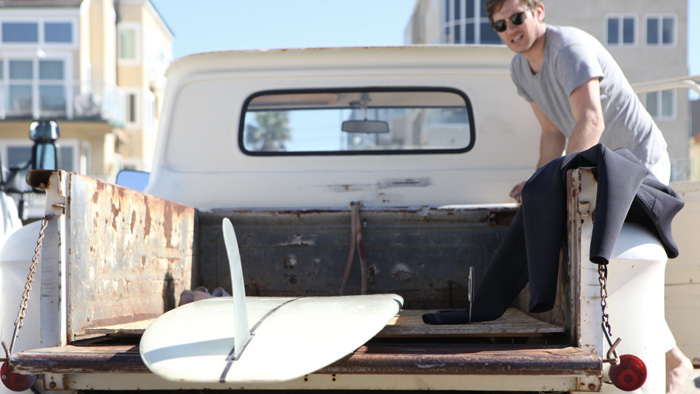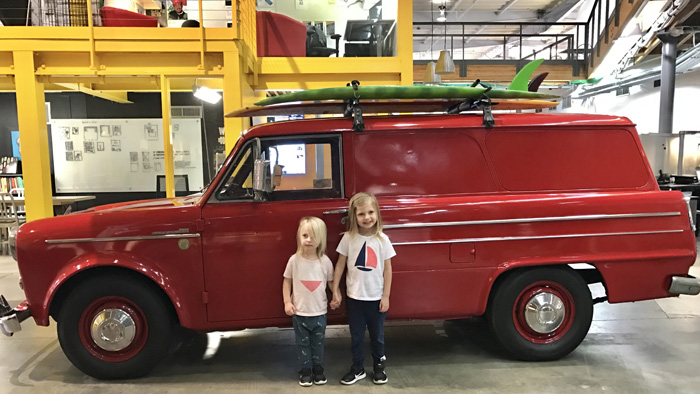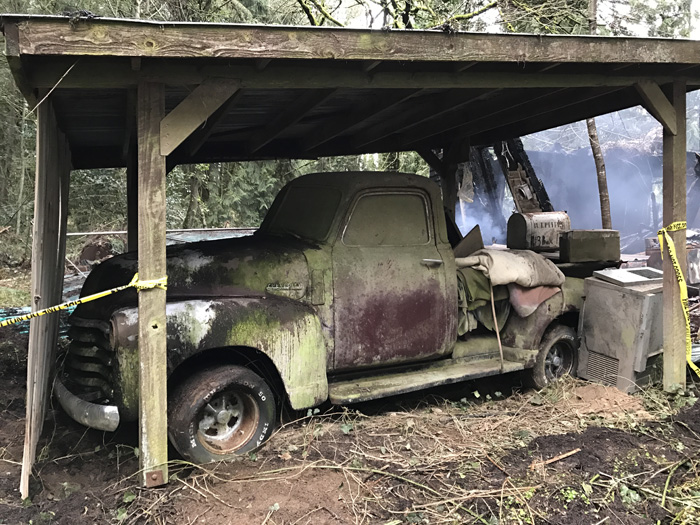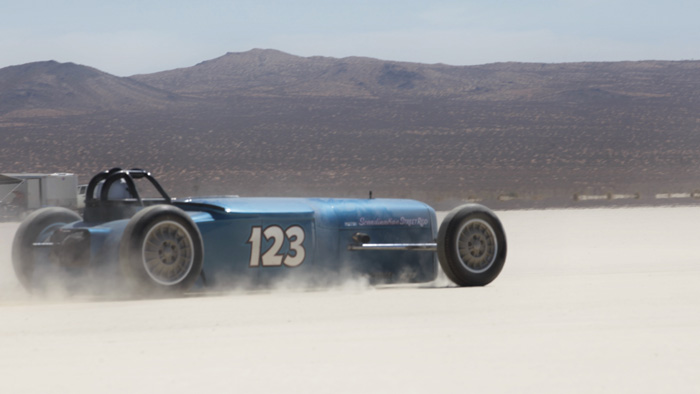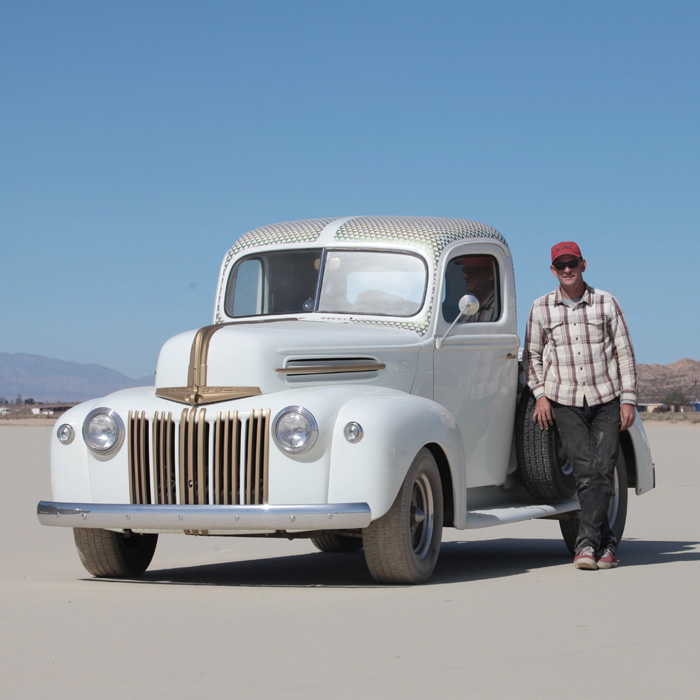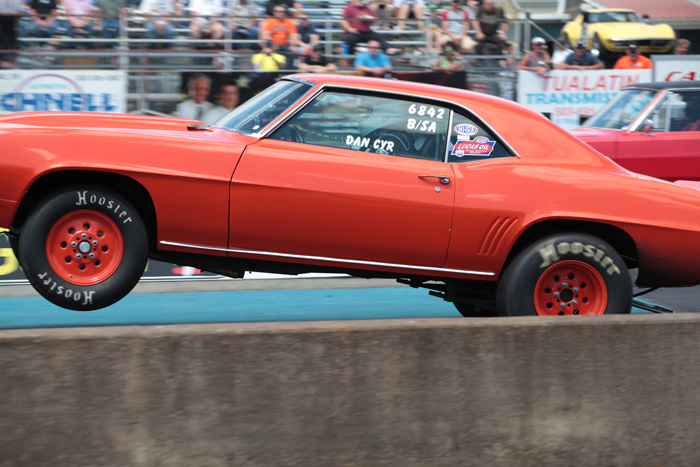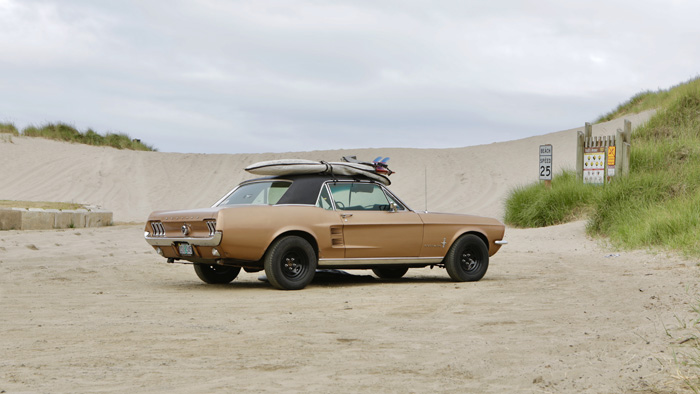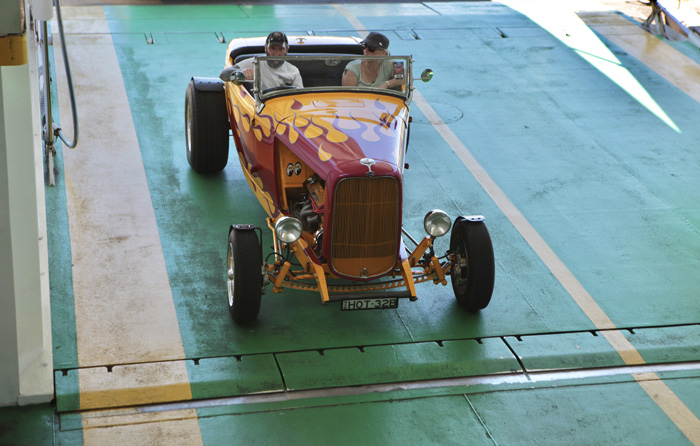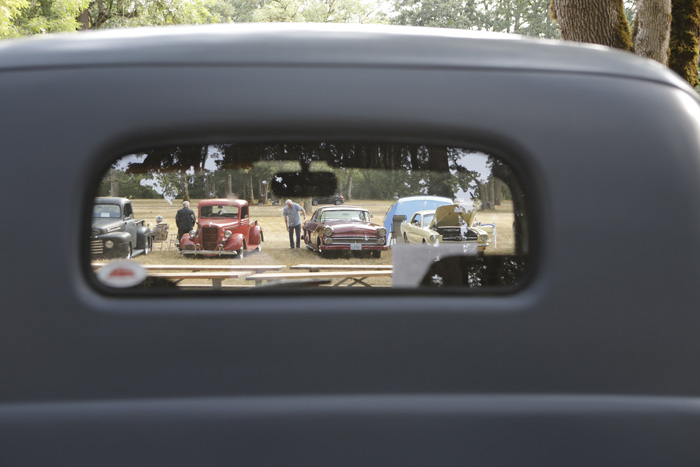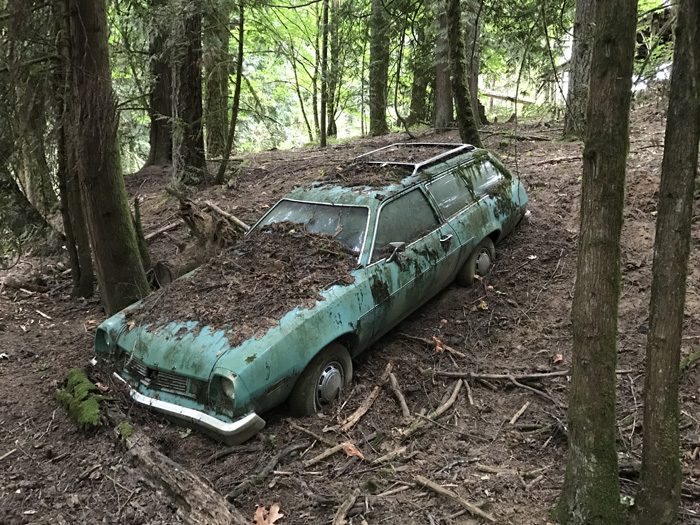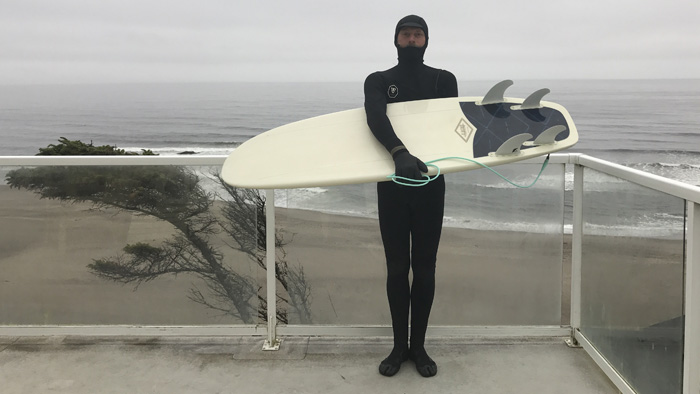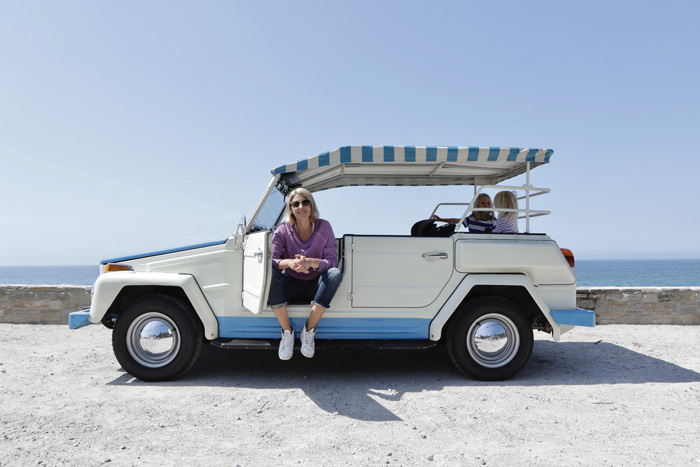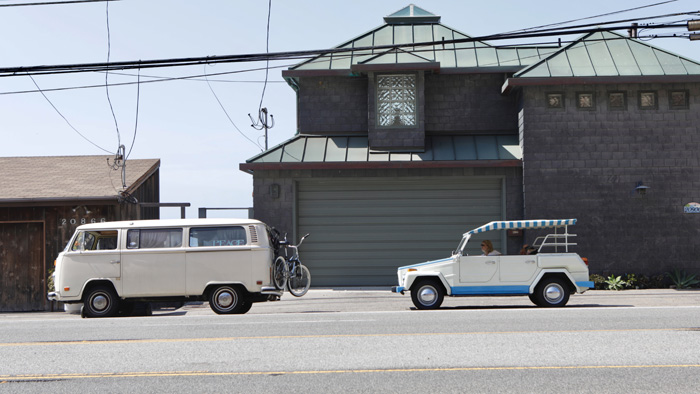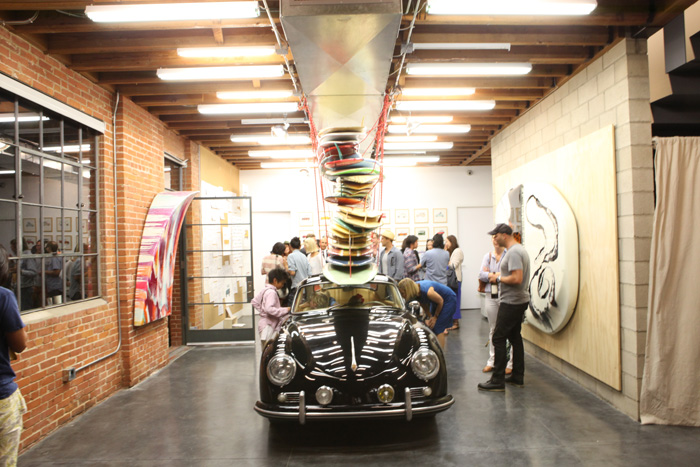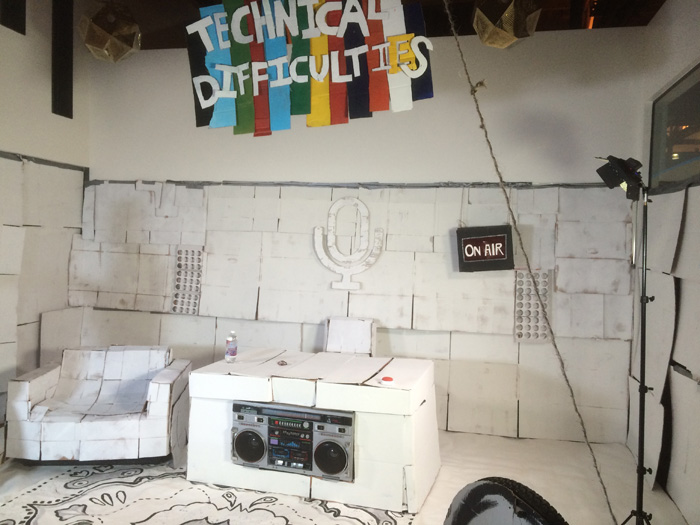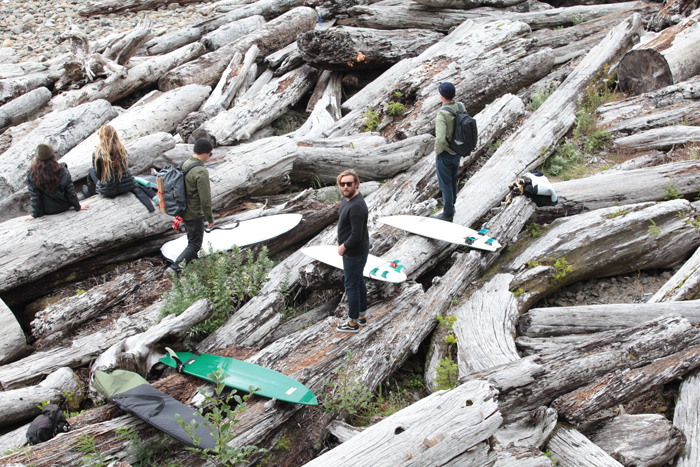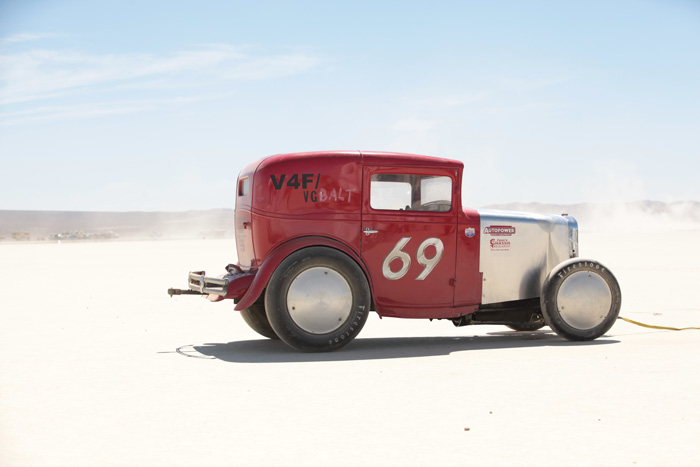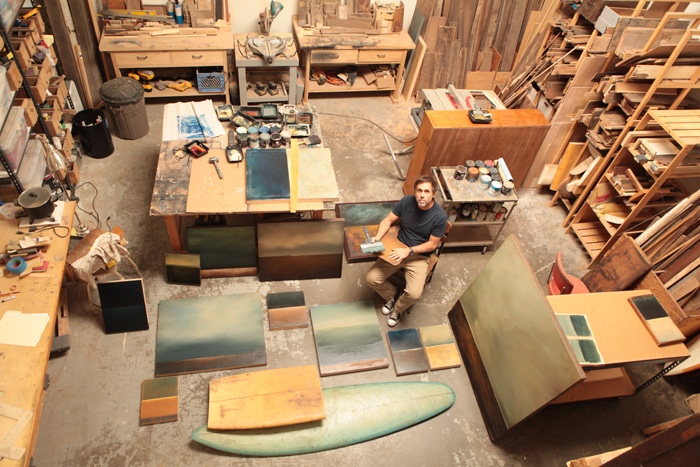 ---