Back to News
Fast Five - ZUMIEZ
February 26, 2019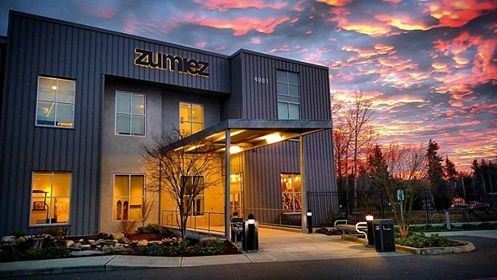 In 1978 Tom Campion and Gary Haakenson founded Zumiez in a Seattle mall and since then it has become the most successful large scale retailer of action sports and lifestyle-driven products. Today the company has over 600 retail locations in the U.S. and abroad, very healthy online business, and most important a company culture that drives and enables this level of scale and success.
FAST FIVE:
1. Zumiez started with a single door retail store, has grown to over 700 stores in the U.S. and abroad with a very healthy online business and is publicly traded under the ticker symbol ZUMZ

2. Founder Tom Campion serves as Chairman of the Board and remains active and important to the business 40 years later and founder Gary Haakenson went on to be Mayor of Edmond, Wa. for a solid 14 years.

3. Zumiez developed the 100K Party as an incentive for its retail people to provide excellent service and sell. The 100K party is a massive gathering of employees who sold over 100K in a year and people from the brands Zumiez carry to celebrate success and party.

4. Founder Tom Campion created the Zumiez foundation to donate warm clothes to people in need and inspire Zumiez employees to give back to their local communities.

5. Zumiez has more than 2400 full time employees and many of the people that work at headquarters in Lynwood, Washington have been with the company for a very long time.
See Current Job Opportunities at Zumiez



---