BACK TO NEWS
Fast Five - Outside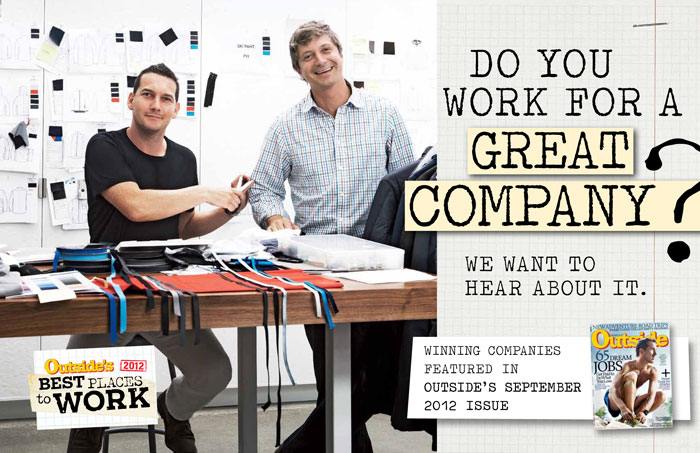 Anytime you go to the Outdoor Retailer tradeshow, once you pass through doors the first major visual to greet you is the Outside arch with bright visual identity and screens looping OutsideTV content. Check out this fast five to find out who the founding team was, the company's total media reach, and a little more.
1. Acccording to Wikipedia Outside Magazine was founded in 1977 by Jann Wenner, William Randolph Hearst III and Jack Ford (son of former President Ford).
2. Jann Wenner is the co-founder of Rolling Stone Magazine
3. Outside reaches more than 38 million people across all of its platforms
4. The company is headquartered in Santa Fe, New Mexico with offices in Boulder, Colorado New York City, New York.
5. Outside began publishing a Best Places to Work issue in 2008 that includes true outdoor industry brands alongside peripheral companies, breweries, and some mainstream companies. It's a rigorous process for companies to participate and making the list is a major accomplishment. Malakye was featured as an expert voice in job search for the 2011 issue.
---