Back to News
TransWorld Business Hires Cullen Poythress As Senior Editor
December 2, 2004
TransWorld Business Hires Cullen Poythress As Senior Editor
December 2, 2004. TransWorld Business is happy to announce that Cullen Poythress has been named senior editor in charge of the skate content of TransWorld Business.
"The response to the job opening was overwhelming, and it was extremely gratifying to have such a good selection of talented candidates to choose from," says Editor In Chief Sean O'Brien. "What particularly impressed me about Cullen was his extensive skate-retail experience, his writing skills, and his clear love and enthusiasm for skateboarding. I know he'll be a tremendous addition to an already strong editorial team here at TransWorld Business."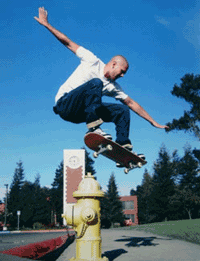 Poythress has a fifteen-year involvement in skateboarding. As a native of Atlanta, Georgia he helped manage notorious local skate shop Stratosphere Skateboards. Working under the tutelage of Shop Owner Thomas Taylor, he learned firsthand what makes a successful skate shop tick. At the same time, he developed a solid understanding about what it means to run a skateboard company.
Poythress is a recent graduate of the University of The Pacific where he studied writing. While in college he spent his summers managing Stratosphere and working as a skateboard camp counselor and instructor at the Woodward Skate Camp in Pennsylvania.
"It's a tremendous honor to have been selected for the position," says Poythress. "I will do my utmost to maintain TransWorld Business' excellent reputation as a magazine that provides its readership with valuable market insight, practical retail advice, breaking news stories, and quality journalism. My intentions here are simple: nothing less than 110 percent."
Please join Transworld in congratulating Cullen on his new position. He joins fellow TransWorld Business Senior Editors Leah Stassen (snow) and Casey Koteen (surf).
Cullen can be reached at (760) 722-7777 x136 or at [email protected].

---