Back to News
Quiksilver
May 1, 2005
Quiksilver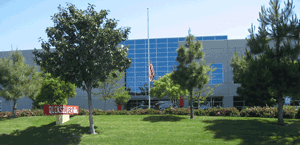 Quiksilver is constantly making headlines - whether it's sponsoring events, an acquisition, or supporting environmental and scientific initiatives throughout the world. One can spend hours on the Quiksilver website learning about everything the company is involved in. With Quiksilver's increasing growth and current size, the company employs over two thousand people worldwide.
Quiksilver has not always been a giant in the action sports industry. Its first operations in the U.S. were spearheaded in 1976 by a two-man team of Bob McKnight and Jeff Hakman. Quiksilver has grown to what it is now over the past several decades. During those years there have been periods when competitors have come and gone. The key to Quiksilver's success is not any single attribute, but the people at Quiksilver are an absolute factor that can be singled out as a contributor to the company's continuous success and accomplishments.
Quiksilver's Human Resources department gave an accurate perspective to understanding the way things work within Quiksilver. This perspective is essential to those interested in joining Quiksilver's family.
When Quiksilver acquires a new company, how does it impact current employees?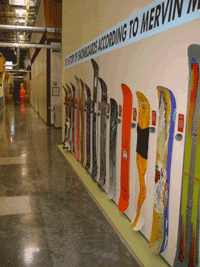 Throughout our history we've acquired different companies of different scales. The most recent experience is with DC Shoes; in many ways it can be exciting for everyone involved, and also very challenging. In this instance we're able to bring in their in-depth knowledge of the skate world to combine it with our board culture. On the surface it's common to think the two companies are the same, but actually the cultures are very different.
Quiksilver is a company that manages from the middle-top-down-up; it's every other angle than the top down and really it is a company culture where everyone has a say. Quiksilver has maintained a feeling & culture of a family run business. An environment has been established that provides DC a good opportunity to get really involved in our business, while also maintaining its own identity.
Is the hiring for all Quiksilver U.S. operations centralized?
All the hiring is processed through the headquarters office. As far as recruiting goes, we have a central recruiting office. If we're hiring for companies such as DC or Mervin the process is a little bit different. We'll meet with the Hiring Manager(s) for each opening to gain a thorough understanding of the ideal candidate for the job and use that information to acquire the best talent available. Then all of the specific details are administered through headquarters.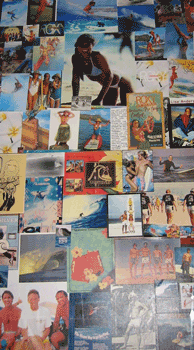 In an average year, how many job opportunities open up as a result of growth, turnover, and other related occurrences?
Corporate positions are being created at a pretty astounding rate. As a result of our rapid growth last year we have planned to create nearly 90 new positions for 2005.
Are there particular professions in which it is difficult to find talented, top-tier individuals?
Definitely. Sport Tech –cutting edge materials for apparel & outerwear - is a new category we're getting into and difficult to find people who know the specialized technical fabrications. Footwear and accessories designers are also hard to find. In the past we've relocated the top talent to fill these rolls.
Are there general "core skills" that transcend departments which a person should have?
Yes, a willingness to think openly and out of the box. This is not in any way a black & white company. Individuals also need to be self-motivated. Even though we're casual, we're extremely hard workers. There is a big misperception that because we're a boarding company we don't have to work as hard or intelligently as people in other industries – NOT TRUE. We work hard, and it's about doing a good job for the company. Days can be long, but they're fun.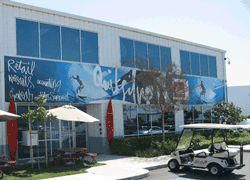 Many Quiksilver brands operate under the same roof. Does each brand function independently? Is it common for someone who performs a job for one brand to move over to another?
Yes and no. Yes, there is a great deal of independence from one brand to another. No, it's not that common for people to move from one brand to another when it comes to jobs that are "brand sensitive" or "brand intensive". The brands that we have are pretty well segmented. For example, the people who work in Roxy Merchandising & Design are there because they know the persona of the Roxy customer, and it's their specialty. And it's the same with those who work in Merchandising & Design for Quiksilver brands. Movement can and does happen say from Quiksilver boys to Quiksilver men.

But there are exceptions. For Example graphic designers and people who work in our Visual department can cover the whole company and move from one segment to another.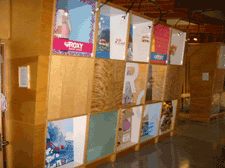 What happens internally before a job opportunity is announced to the public?
We'll put in a requisition. And every Friday we post openings internally for current employees to consider. We firmly believe in promoting from within. Then we'll advertise the opportunity through outside sources and channels.
What are the first things you look for when a resume is submitted for your openings listed on Malakye, or from any other source?
We look for relevant experience in the sportswear or active lifestyle for the brand intensive positions. For departments such as Accounting, Finance and Information Technology we look for relevant experience within a person's profession at a comparable level to what the opening requires. For those positions we'll look for the highest caliber professionals in the country who know how to work within a publicly held company. We're at a point where it's necessary because Quiksilver is going to take its business to the next level. A lot of people don't think there is a next level within this industry, but there is.
How important is it for a candidate applying to a design job to provide samples with application, or an easy way for you to view samples (i.e. – link to portfolio website)?
Very important! The best way for us to look at samples is on CD, and if you're a Designer that's looking to get hired you're going to have your portfolio available in your initial application.
Designers are ready with samples, and committed to showing them. For example, we had a Designer apply for a Sandal Designer position who sent us an entire box of past sandal designs.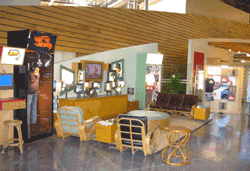 Does this apply to all open design positions, entry through senior level?
It's more important at the senior level. We have an established program for design interns that enables us to see their work, and those who apply that are right out of school usually have good work to show from their time at school.
What is your feeling about people who apply for jobs which they obviously don't qualify for? Or apply to multiple openings at once?
They probably need to do some soul searching to figure out what their drive & motivation is and establish a focus. It's obvious to the recruiter when a person is just trying to get noticed, and it doesn't do any good. We're all extremely busy so it's appreciated when people do not apply to jobs they're not qualified for, or for every current opening.
What does that do to a person's chances?
It doesn't do anything, he / she is just not considered as a candidate. But what an individual should do is focus on where his / her heart is and make it happen that way.
How relevant are the responsibilities and requirements of your job descriptions? Does a person need to meet all, or almost all, of your specifics to be considered for an opening?
We don't list a lot of requirements. So it's a definite plus when a person can meet pretty much all of them. For example, we might list 4 specifics. And those are core requirements that can't be overlooked. They need to be sure to have them all.
There are some jobs, such as patternmaking, that require an exact / precise match to the positions requirements all the way down to specific software & fabric knowledge.
Is there opportunity for career advancement with Quiksilver?
Definitely, going back to the rapid & steady growth of the company there is and will be opportunity to advance. We're currently at $1 Billion in sales, and our goal is to grow to $3 Billion within the next few years, and to support that there are a lot of new opportunities being created. Positions are also growing within themselves. This year alone on the corporate side we've increased our staff by 100. Every department is growing. Some of the key areas that will continue to grow are Merchandising & Design, Footwear, and Accessories.
Does the company offer opportunity for career development?
Yes, on a case-by-case basis. We do not have a formal program. But with the family owned mentality of our business, if you're invested in the company than the company is invested in you. We have management that is dedicated to the employees.
Can you provide insight to key opportunities that exist in your company for experienced professionals?
Within our Finance department, our corporate compliance is really growing. In addition to that Information Technology, Merchandising & Design all have opportunity for experienced professionals.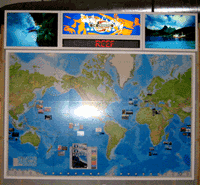 What about people who live out of the immediate area (i.e. – require relocation)?
We will relocate people for higher-level positions. Usually Director and above and it's considered on a case-by-case basis and we have reached all the way to Australia to find the right person.
How can someone prepare for an interview?
Be sure to bring copies of your resume, and have references ready to go. Also, be prepared to talk about job experience, education, and approach it professionally.
What is the worst mistake someone can make, or has made, in an interview?
One of the worst mistakes is telling us that they hate their current job. That usually leads to an overall negative attitude and its noticeable throughout the entire interview. And not having an up-to-date resume, or inaccurate resume.
When it comes to a person's resume, what is your opinion about a resume that lists someone's experience as "present" but in fact, he / she is no longer employed at that job?
We always give the applicant the benefit of the doubt, and will always ask if it's an oversight. But if it's not a simple error then it's an integrity issue. It can definitely be a deciding factor. If someone is going to falsify a resume then they're probably going to do it with everything else.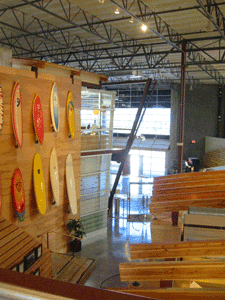 What can job seekers do, in the short or long-term, to increase the chance of employment with your company?
Keep a close eye on what is available and actively apply for positions that you qualify for, be real. Don't submit a canned cover letter. Write a genuine letter that explains to us why the job and our company are important to you.
If someone doesn't have the training or skills required then he / she should start developing them while keeping an eye out for the right opportunity.
What else would you like job seekers to know about your company?
Even though we're a fun lifestyle company, at the end of the day Quiksilver employees put their heart & soul into the company.

---